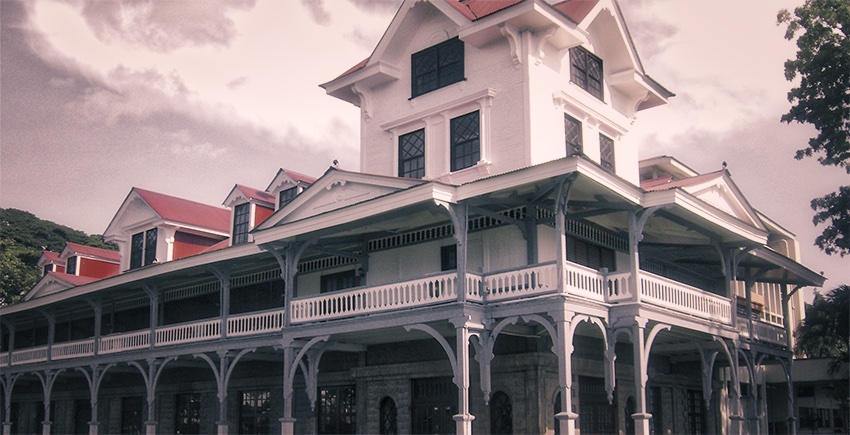 Looking at Rainbows: A Grown-up's Perspective
---
When I was a kid, I used to marvel at rainbows in the sky. The childish thought could have vanished through time and maturity. Yet as time passed, I came to realize that my appreciation of a regnbåge (Swedish term for rainbow) was just the start of my understanding that when different things come together, there is beauty.
In coming to Sweden as a participant for the Youth Exchange Program between my church and the Church of Sweden, I saw how 16 different souls get along for a short period of time. It brought me back to my younger years and with that, I have found that my admiration of a rainbow has grown deeper.
Coming from different cultures, traditions, continents and faith denominations, it was a bit hard for me to explain how the magic worked for 16 different people who became united in just a few hours of sharing thoughts and interests.
Thinking deeper, I pointed some similarities with the people from South Africa, Tanzania, Botswana, Swaziland, Brazil and the Philippines that may have caused the unity. To note, the countries mentioned were all former colonies of European countries and once in their respective historical timelines, they fought for their right, for freedom and for their country's identity.
On the other hand, Music is also one factor that brought more possibilities to unite different individuals. With the experience, I witnessed how Music acted as a universal language. I was right with my expectations that most of our brothers and sisters from South Africa, Tanzania, Swaziland and Botswana are musicians.
During the second night, I had the privilege to teach the song "Many Gifts, One Spirit" to my fellow exchange program participants.
In the past few years, I have been working in my church's music ministry and it was normal for me to direct choirs. But this choir I organized with my fellow participants is very special. It was never part of my plans or dreams that I would lead a choir composed of people from different nations. The experience was heartwarming.
Lastly, it was Faith in Jesus Christ that bonded the group together. Coming from different faith traditions, it was still easy to be united in prayer and songs. I didn't hear anyone talking about differences but rather the commonalities among churches were discussed. "Aftenbon" (evening prayers) became a venue to unite in thanking the Lord for this opportunity, to pray, to pause for awhile, be in silence and reflect on God's word.
After the orientation week in Sigtuna Folkhogskola, all the participants were assigned to some parishes and dioceses in the Church of Sweden.
Within these few months of full immersion with the Swedish people and the Svenska Kyrkan (Church of Sweden), I hope to see more rainbows in the congregations but I bear with me the positive mindset that different things are good and beautiful.
My prayer is that God will open my heart and mind, as well as those of my companions, to see differences as a blessing. I hope for the best in this journey with the Church of Sweden that I may share what I have and in return, I may also learn from their church and society.
---
ABOUT THE AUTHOR :
Klein F. Emperado
Bachelor of Mass Communication (2011);
For a year, Klein F. Emperado worked as Editorial Assistant at the Office of Information and Publications (OIP) of Silliman University. He left the OIP in February this year to represent the Philippine Independent Church/Iglesia Filipina Independiente in "The Young in the Worldwide Church Programs" with the Church of Sweden. The focus of his work in the church is Liturgy and Music.