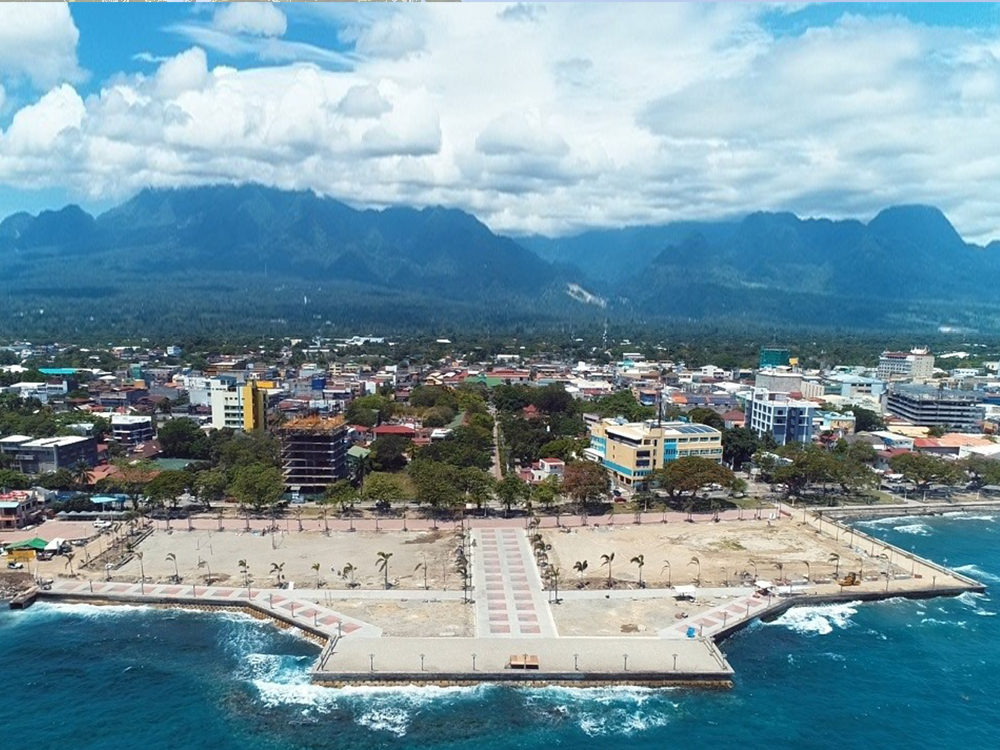 McCann on Dumaguete shoreline project: Decisions must be science-based
"The experts have spoken and a comprehensive framework for project assessment has been offered in that forum. May the sciences, both natural and social, inform all actions related to the proposed shoreline modification project."
Silliman University (SU) President Dr. Betty Cernol McCann issued the statement in reaction to a forum on the Dumaguete Reclamation Extension Project held Wednesday, March 24, 2021, organized by the Diocese of Dumaguete.
Decisions must be 'legal, moral'
Former SU President Dr. Ben Malayang, who was one of the speakers during the forum as an environmental policy and governance expert, pointed out that "any 'shoreline modification' has both good, bad and ugly effects and these effects should be recognized."
For projects such as the shoreline modification, Malayang said people and leaders may seek to achieve certain effects which they consider to be "good" and could be "justified as legal," but what is good and what is legal may be conflicting.
"Only if all effects (good, bad, ugly) across all concerns (economy, ecology, socio-cultural) are accounted for and weighed against each other, and the weighing is made the basis of policy decisions, that modifying a shoreline may be deemed both legally and morally legitimate," he added.
Moreover, Malayang said: "To be just, proper, and both politically and morally legitimate—which I confidently assume is the constant intent of Government—any decision on shoreline modification must be unquestionably legal and moral. Neither one must be compromised nor contrived."
Sedimentation, flooding at Banica River
For his part, US-based environmental geologist and Outstanding Sillimanian Awardee Moses L. Alcala admits that, while he believes in urban development, he also "believes in science."
"It is important for the government to always consider science when implementing construction and development projects," said Alcala, who was also one of the resource persons during the forum.
Alcala explained that the geologic processes happening along the coastline of Rizal Boulevard and at the mouth of the Banica River are being disrupted by the ongoing reclamation project, which may lead to the buildup of the sandbar at the mouth of Banica River.
Alcala, who continues to be involved in sharing his expertise in environmental geology and conservation to Dumagueteños, said the river naturally carries sediments like sand, silt, and clay and deposits such sediments at the mouth of the river where it meets the ocean, forming a sandbar.
He further explained that the movement of sands and the sandbar, with its associated sand material, is affected by complex dynamics involving wave action, Habagat and Amihan winds, longshore currents, and river flow.
In Alcala's conclusion of his presentation, he said: "If reclamation extends southward toward the mouth of Banica River, then there is a possibility that the natural movement of the sands can be blocked by the extended reclaimed area, and such blockage at the river may cause more sedimentation along the bottom of the river and flooding, which would affect the residential areas along the river banks."
SU has always been committed to the prevention of environmental pollution, conservation, and enhancement of natural resources and sustainability, as defined in the Environmental Principles, Policies, Guidelines, and Best Practices that the SU Board of Trustees has adopted in full.