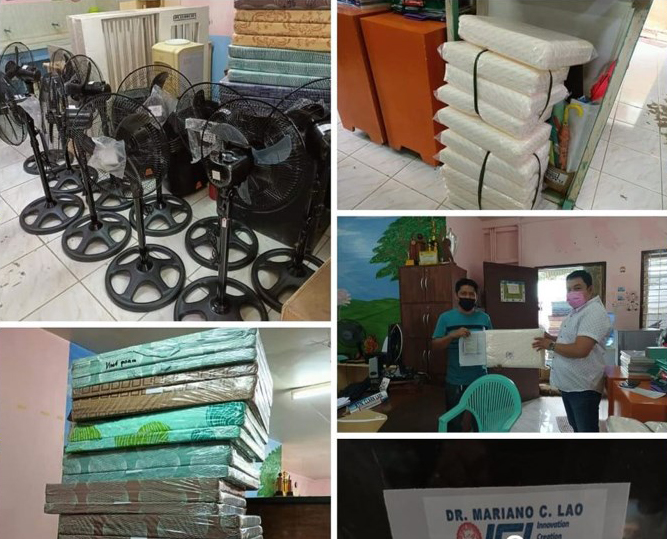 OSA Mariano Lao donates P250k for barangay isolation facilities
The Dr. Mariano Lao Innovation, Creation, and Invention (ICI) Laboratory of Silliman University distributed materials for barangay isolation facilities in Dumaguete City following the donation of Dr. Mariano Lao, 2018 Outstanding Sillimanian awardee.
Lao donated Php 250,000 to set up the Dr. Lao Quarantine Assistance Program for barangay isolation facilities.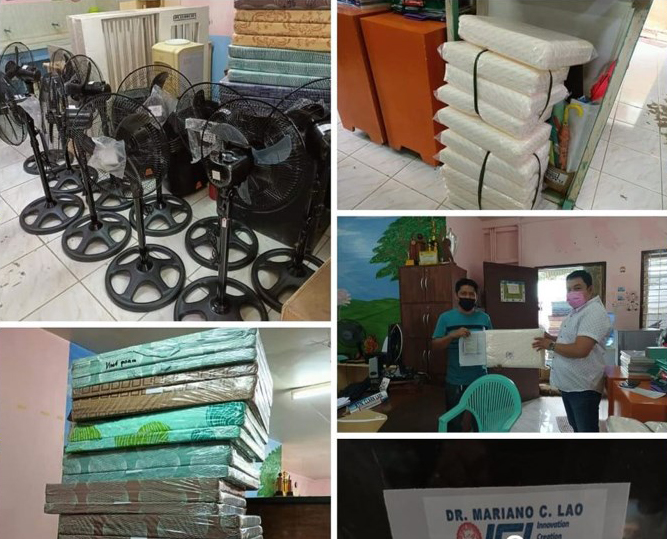 The donation was used to buy electric fans, extension wires, single mattresses, pillows, and single-use thermometers.
As of September 4, 2021, the following barangays received the said materials: Looc, Piapi, Candau-ay, Daro, Motong, Balugo, Banilad, and Cadawinon.
The Dr. Mariano Lao ICI Laboratory distributed the first batch of materials last August 29.
(Photos from the Dr. Mariano Lao ICI Laboratory Facebook page)