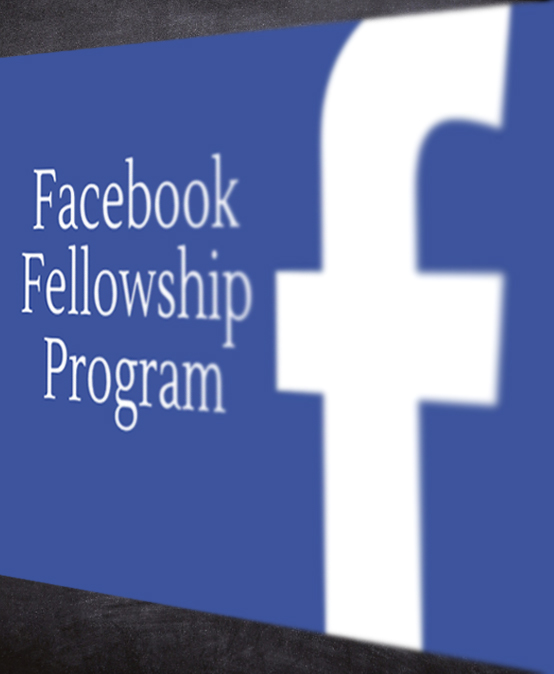 Strategic Partnerships e-News – 17 September 2018
eOSP | This digital newsletter is a digest of calls for participation, research collaborations, fellowships, scholarships, events and other opportunities as well as news of breakthroughs and scientific discoveries for the Silliman University community . It is curated by the Office of Strategic Partnerships.
The Facebook Fellowship Program and Emerging Scholar Awards
Deadline: October 12, 2018
are designed to encourage and support promising doctoral students who are engaged in innovative and relevant research in areas related to computer science and engineering. Winners of the Fellowship are entitled to receive two years of tuition and fees paid, a stipend of $37,000 each year, and up to $5,000 in conference travel support. Applications will be evaluated based on the strength of the student's research statement, publication record, and recommendation letters.While open to students in any year of PhD study, a heavy emphasis on research and publication record for Facebook Fellowships favor students who are further along in their course of study.
More information: https://research.fb.com/programs/fellowship/
[Visiting Researcher] Center for Digital Society Research Fellowship Program
Deadline: September 25, 2018
Center for Digital Society is a research center established by the Faculty of Social and Political Sciences, Universitas Gadjah Mada, Yogyakarta.
CfDS pledged to delve more into the study of contemporary digital society, including related issues surrounding the topic; such as the issues of smart city and urban development. The emphasis is then put on the utilization of technology to shape the society in becoming digitized, as well as to bring solvency to social issues.
Center for Digital Society aims to expand its collaborative research scope by inviting early career scholars to conduct research related to digital society issues. They are looking to work with scholars from all disciplines to take part in our research environment in this fellowship program.
Fellowship benefits
An all-inclusive and fixed monthly stipend
Research grant
Opportunity to have their research published in books or journals
Networks with public and private stakeholders
More information: http://cfds.fisipol.ugm.ac.id/article/321/Research-Fellowship-Program-october
[Call for Papers]International Convention of Asia Scholars (ICAS) – Funding Available
Deadline: 10 October 2018
The 11th International Convention of Asia Scholars (ICAS) is the most inclusive international gathering in the field of Asian Studies. ICAS attracts participants from over 60 countries to engage in global dialogues on Asia that transcend boundaries between academic disciplines and geographic areas.
ICAS 11 will be held at the Law Faculty Building of Leiden University from 16-19 July 2019.The special focus of ICAS 11 is Asia and Europe. Asia in Europe, but proposals for ICAS 11 may involve topics from all Asian Studies disciplines in the broadest possible sense. Topics could range from (but are not limited to) Eurasia; Citizen participation; Political economy; Heritage and Identity; Connectivity; New Pedagogies; Foreign Workers; Mediascapes; Social Capital; Rethinking Education; Religious Transformation; Postcolonial; Democracy; Neoliberalism; Intellectual History; and Big Data.
See: https://icas.asia/en/icas11-cfp
East West Center Asia Pacific Leadership Program 2019 (Scholarships available)
Deadline: 1 March 2018
The Asia Pacific Leadership Program is Experiential, Relational, Transformative, Optimistic, and Impact-oriented.
Each year, approximately 25 Fellows are selected to participate in the APLP and join a highly diverse, active community. Fellows have at least 5 years of professional work experience and normally 8 to 10. APLP Fellows must have at least a 3 year Bachelor's degree, and 56% of each cohort will also have completed a Masters degree. Cohorts typically have representation from over 18 countries and from every type of academic and professional background (as examples: science, business, development, politics, government, civil society, medicine, religious orders, art, finance, academia or research). The age of participants ranges from mid 20s to mid 40s with an average of 32 years old. There are no citizenship, age, or ethnicity restrictions.
More information: https://www.eastwestcenter.org/professional-development/leadership-programs/asia-pacific-leadership-program-aplp/what-the-aplp
Thomson Reuters Foundation Reporting the Illegal Internet Trade in Wildlife 2018 (Fully-funded to Thailand)
Deadline: 24 September  2018
The intensive five-day workshop, taking place in Bangkok, Thailand from Monday, 05 November – Friday, 09 November will build the capacity of journalists to report on the issue of illegal online wildlife trade – improving both knowledge and skills and also help journalists to present new viewpoints, promote discussion and dialogue on the most strategic areas for intervention.
More information: http://www.trust.org/media-development/programmes/?sfid=a15D0000019lMsgIAE&areaOfFocus=Climate%20Change,%20Environment