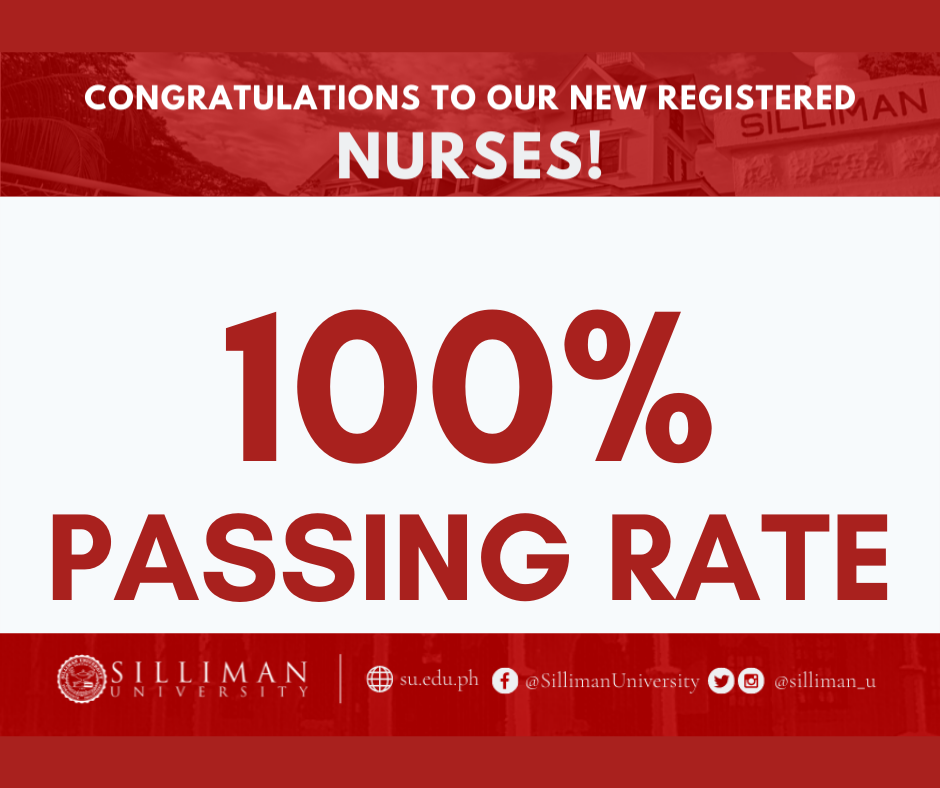 SU produces 3 top-notchers, gets 100% passing rate in Nursing exam
Silliman University (SU) produced three top-notchers who ranked 1st, 4th, and 8th and earned another 100 percent passing rate in the November 2021 Nurse Licensure Examination (NLE).
SU College of Nursing graduates Kiarra Belle A. Poblador, Esther Faith M. Padilla, and Nicole Allyson Fry ranked 1st, 4th, and 8th, respectively, in the said exam's list of top 10 examinees.
SU produced 18 newly licensed nurses from the exam.
The Professional Regulation Commission (PRC) announced the results on December 10, 2021. The national passing rate was 51.45 percent.
In the July 2021 NLE, SU also produced two top-notchers who ranked 5th and 9th and garnered a 100 percent passing rate.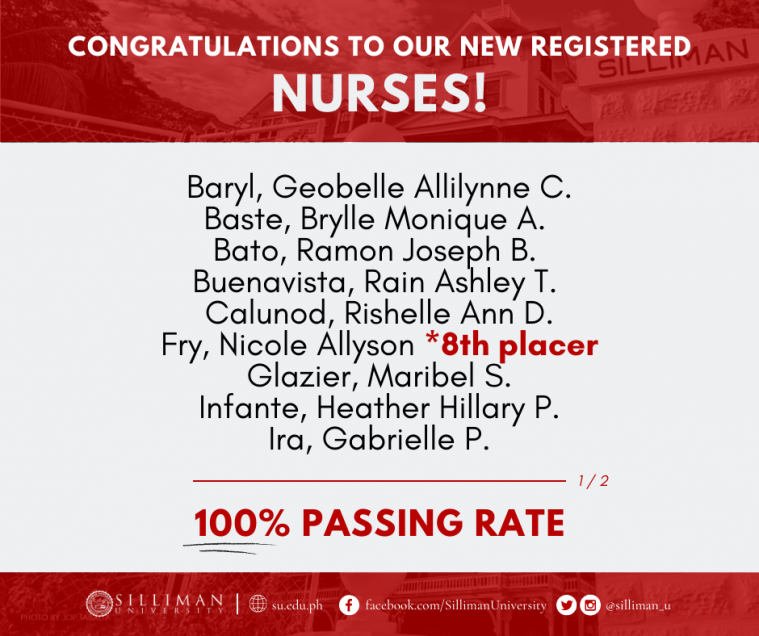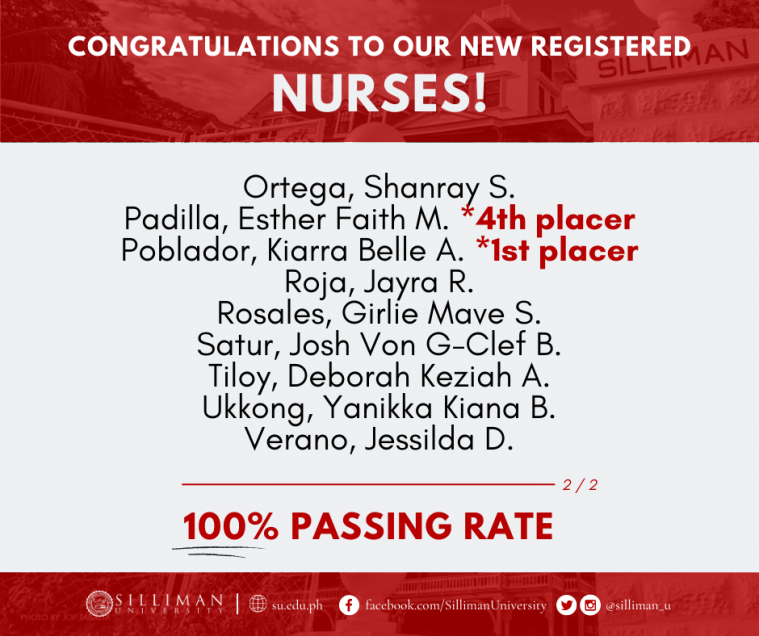 Congratulations to our new registered nurses:
Baryl, Geobelle Allilynne C.
Baste, Brylle Monique A.
Bato, Ramon Joseph B.
Buenavista, Rain Ashley T.
Calunod, Rishelle Ann D.
Fry, Nicole Allyson — 8TH PLACER
Glazier, Maribel S.
Infante, Heather Hillary P.
Ira, Gabrielle P.
Ortega, Shanray S.
Padilla, Esther Faith M. — 4TH PLACER
Poblador, Kiarra Belle A. — 1ST PLACER
Roja, Jayra R.
Rosales, Girlie Mave S.
Satur, Josh Von G-Clef B.
Tiloy, Deborah Keziah A.
Ukkong, Yanikka Kiana B.
Verano, Jessilda D.