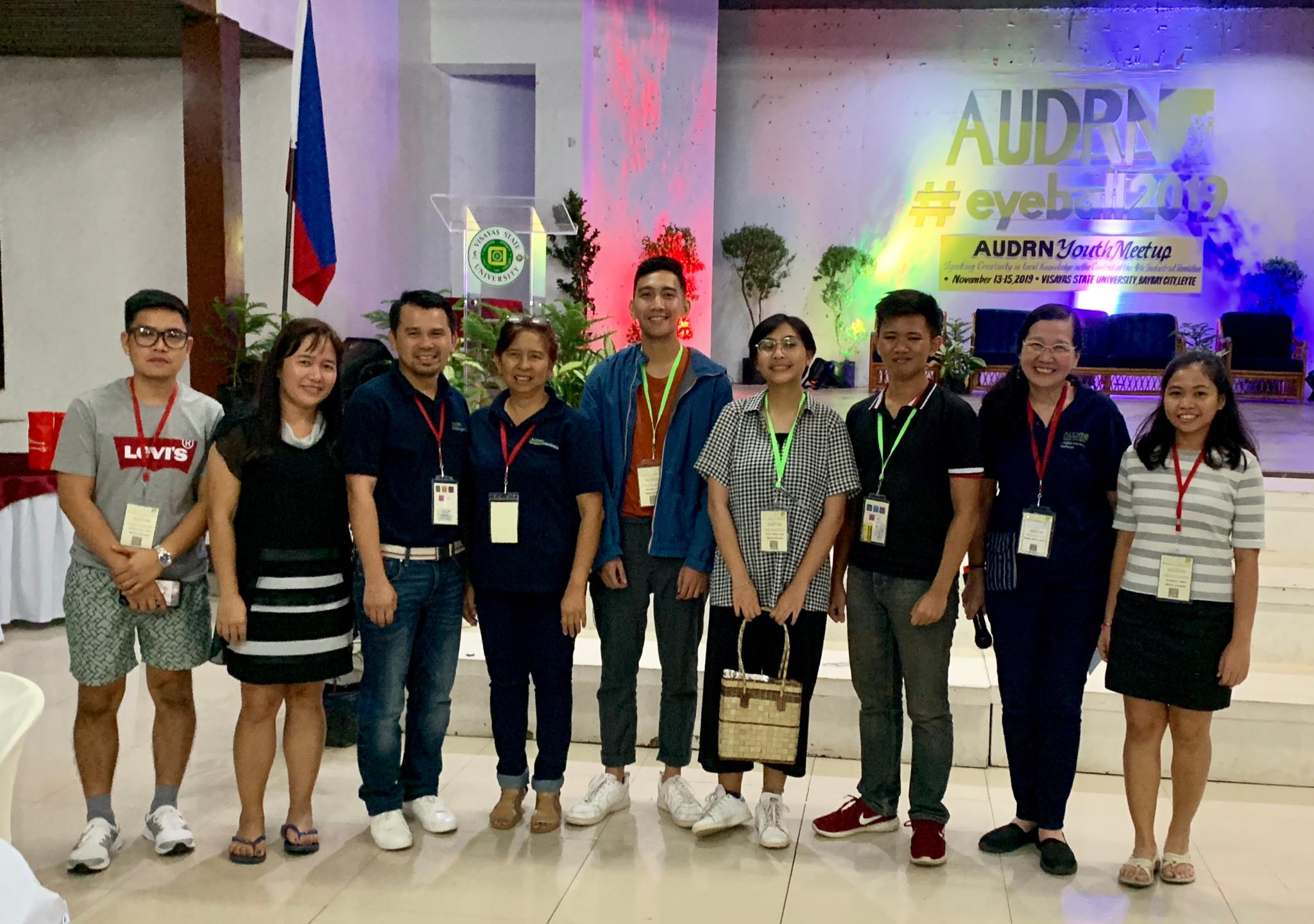 SU students win AUDRN camp
Silliman University (SU) students' plan to educate senior high school students about Negros Oriental's local knowledge through physical activities won "Best Local Knowledge Integration Plan" in the youth camp of Asian University Digital Resource Network (AUDRN), Nov. 13-15 at the Visayas State University.
Second year students Lance Howell Lagunay (AB Sociology); Rianne Kate Reyes (AB Anthropology); and Louie Naranjo II (BS Information Technology) planned "Libot: Amazing Race of Local Knowledge in Negros Oriental," an activity for senior high school students under the Humanities and Social Sciences track to supplement classroom discussions and self-directed learning activities.
Libot, a race around the SU campus, aims to introduce to students traditional Filipino Games, Silliman University's history, local delicacies, local heritage sites, practices unique to the locality and create a sense of appreciation among students through the various games and challenges included in the race.
The activity incorporates games such as the traditional game "dampa," charades, trivia questions, among others.
The team came up with the activity for the Local Knowledge Integration Plan exercise of AUDRN's Eyeball 2019 Youth Meetup, where they represented SU. The exercise was AUDRN's initiative to enable the youth from partner institutions such as SU to become advocates of local knowledge.
During the camp, the team also presented their output for the competition on Local Knowledge Problem Identification and Project Concept Generation, which was a mobile game focused on women empowerment, based on the short story "The Sugilanon of Epefania's Heartbreak."
Aside from the student team of SU, the University's delegation for the youth camp included Dr. Dave E. Marcial, SU College of Computer Studies (CCS) dean; Jade Montemayor, faculty member of CCS and SU Senior High School; Janice Antoniette V. Förster, SU Technology Business Incubation manager; and Ydylla Alcantara, Bachelor of Library and Information Science coordinator.
Marcial was a speaker on "Data Privacy Involving Human Participants in Local Knowledge Research" and on "Digital Technology in the Analysis and Interpretation of Human Expressions in Virtual Communities" with Montemayor.
Meanwhile, Förster and Alcantara talked on "Responsible Use and Sharing of Local Knowledge in Social Media" during the camp.
Montemayor, Förster and Alcantara also served as mentors and facilitators during the camp.
AUDRN is a network of academic institutions and professionals in the Philippines and other Asian countries that serves as a "collaborative hub" to promote the discovery, re-discovery and use of local knowledge in higher education, and develop digital and critical literacy through various initiatives.