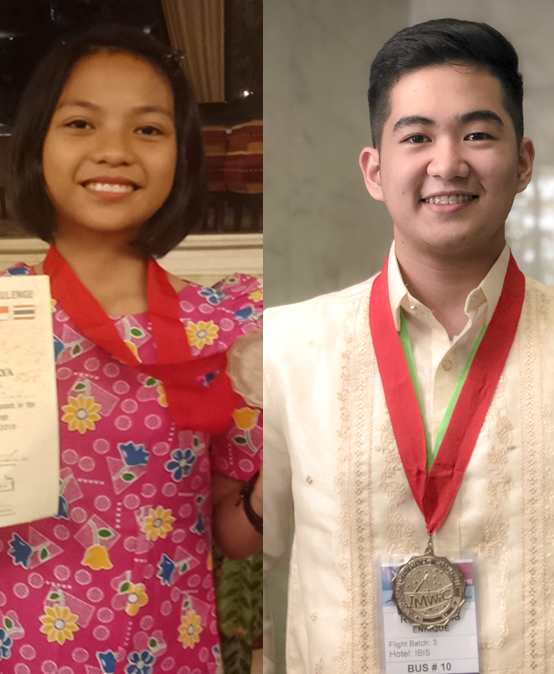 SU students win silver, bronze in international math competition
Silliman University (SU) students Luis Enrique P. Reyes and Nizza Noreen A. Lumaya won silver and bronze medals, respectively, as part of the Philippine delegation to the 2019 International Mathematics Wizard Challenge (IMWiC) in Kuala Lumpur, Malaysia last June 15-19.
Reyes competed in the Grade 10 level while Lumaya competed in the Grade 4 level.
"From my level, I could say there were maybe roughly 150 participants from different countries," said Reyes.
Now a grade 11 student at the SU Senior High School, Reyes said he underwent training for a few months before the competition.
"It was a very overwhelming experience because of the pressure of carrying the country's name and the joy of actually achieving something that I deemed very unlikely and only dreamed of as a kid. It was a one of a kind experience full of uncertainty and fear, however, with God, I was able to keep myself composed and compete effectively," he added.
Students from the Philippines, Hong Kong, Indonesia, Malaysia, Thailand, China, and Macau competed in the IMWiC, which is organized by a council composed of Mathematics Education Clinic Indonesia, Mathematics Development Academy of the Philippines and Fujian Oversea Corporation.
IMWiC aims to encourage students' interest in mathematics, provide opportunities for students to improve their skills, and advocate the understanding of cultural diversity, among others.