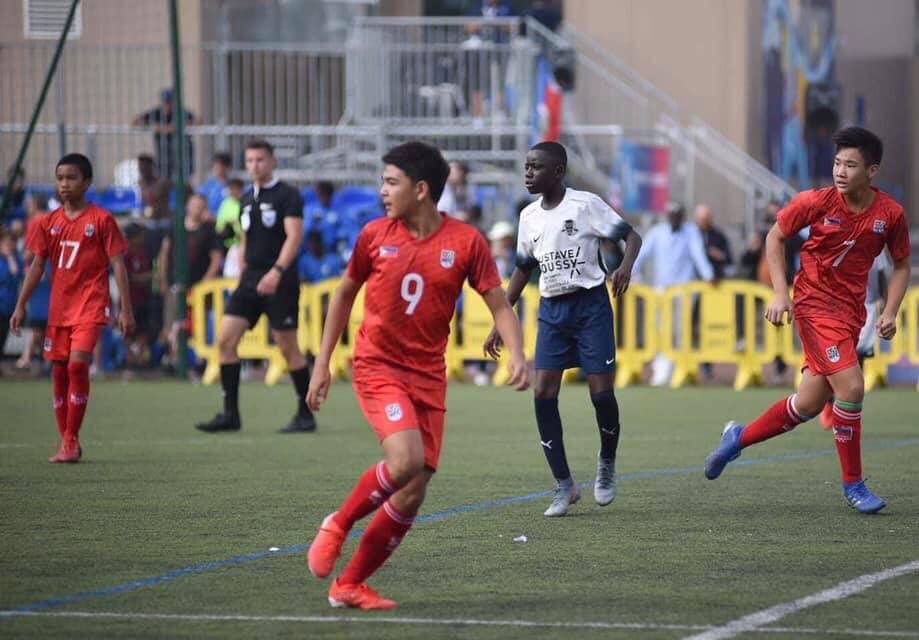 SUJH student as Makati FC's MVP
Julio Antonio B. Yoldi, a grade 8 student of Silliman University, was awarded Most Valuable Player of Makati Football Club (FC) after scoring the most number of goals during the team's matches in the 2019 Paris World Games, where the Philippine team won silver, and the Gothia Cup in Sweden, where the team ranked eighth among 154 international teams.
Philippines' Makati FC competed against 21 teams from 12 countries in the Paris World Games last July 6-12, and against 154 teams from 29 countries in the Gothia Cup last July 14-20.
Yoldi, who played in the boys' 13 and under football category, scored a total of eight goals for his team during the Paris games and 12 during the Gothia Cup.
According to a report from the Mindanao Daily Mirror last July 22, Yoldi scored the lone goal for Makati FC in the team's final match against host team Paris France Academy.
In the same report, it is said that Yoldi, an honorary member of the Davao-based Crocs FC, and two other Crocs FC members were invited by Makati FC to join the team for the Paris and Sweden tournaments as the top football players in Davao City.
The Paris World Games is an international sports event for the youth, which includes tournaments in football, badminton, basketball, handball, rugby sevens and volleyball, while the Gothia Cup is considered the largest international youth soccer tournament in the world.
Yoldi is also an honor student, having received a With Honors recognition in grade 7.
(Photos from Maitet Yoldi)