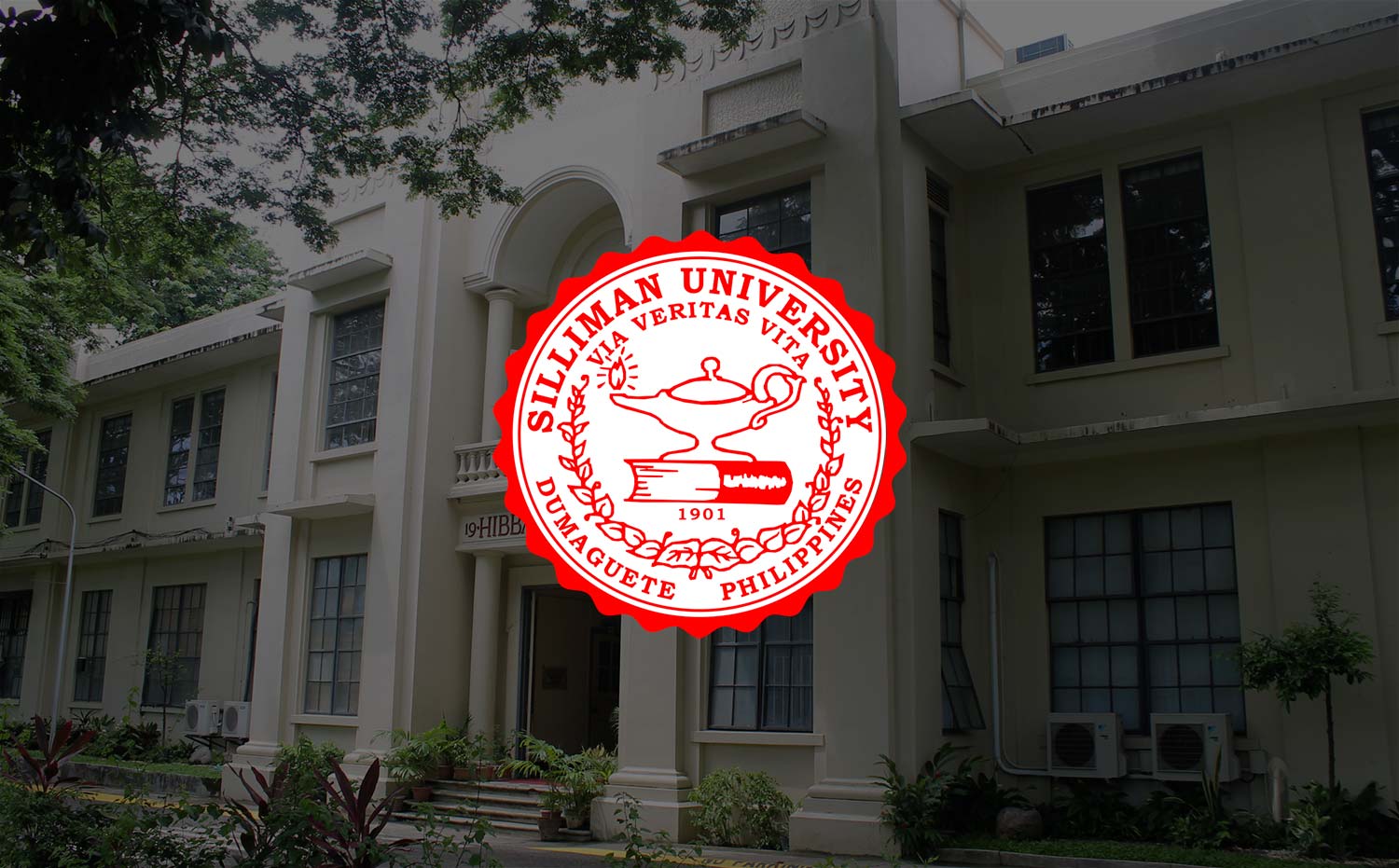 Silliman Produces 67 New Licensed Elementary, Secondary Teachers
Sixty-seven Silliman graduates are among the country's newly licensed elementary and secondary teachers after passing the Licensure Examination for Teachers (LET) given last September 25.
Of the 67, 33 passed in the elementary level while 34 made it in the secondary level. Two Sillimanians were also among the top passers: Dara Y. Tanato (Elementary) and Hector Bailey G. Calumpiano (Secondary).
In the elementary level, Silliman garnered a passing average of 76.09%, higher than the national passing average of 30.18%; in the secondary level, the University got 83.82%, higher than the national passing percentage of 33.78%.
The LET was administered by the Professional Regulation Commission (PRC) in Hong Kong and in 25 testing centers all over the Philippines.
Congratulations to our newly licensed teachers:
Bachelor in Elementary Education
Abejero, Elaine Kay Rae T.
Amor, Cindy S.
Bantug, Aileen C.
Cadilig, Joise Elnah S.
Caluscusan, Joshuel Kyle N.
Cantila, Niña Monique D.
Crispo, Geraldson A.
Dela Rama, Joanna Marie R.
Delos Santos, Maia Eve T.
Diputado, Ericka Eve T.
Gonzales, Kimberly R.
Inoferio, Julie Nessa S.
Jalandoni, Amber Febs E.
Japon, Crizelle Gay P.
Khu, Mira Kristell O.
Kinilitan, Kimberly Jean P.
Lado, Khate Cassandra S.
Loques, Keena Rose P.
Loterte, Pia Irmina C.
Manatad, Recca Paulette S.
Nocete, Ciara S.
Olasiman, Ross Emmanuelle G.
Ongpauco, Jenine L.
Orbecido, Vina Vivien D.
Palencia, Charlen A.
Radan, Jay Dawn B.
Rodriguez, Amelina C.
Romano, Maymie Sally B.
Sygaco, Carlisle R.
Tabujara, Shen Mae A.
Tanato, Dara Y.
Valle, Diane E.
Verzosa, Joreylou O.
Bachelor in Secondary Education
Academia, Ruth R.
Acar, El Dean M.
Albina, Aloha Marie S.
Armentano, Keenji L.
Balneg, Voysen T.
Bragg, Robert H.
Cabildo, John Anthony M.
Dizo, Maria Katrina L.
Estolloso, Amyrrha M.
Fonollera, June Ann O.
Gadayan, Rachel Q.
Gainsan, Irish Jean B.
Gio, Anna Nessa L.
Gutang, Blynda Mae J.
Jubay, Jessah Fhee M.
Lacorte, Jeff Kristian J.
Las Piñas, Kimberly Nikki P.
Laxina, Beatrice Marie C.
Mate, Flordeliz K.
Pacas, Benjie L.
Rosales, Glenn B.
Saldo, Reyshiel N.
Salva, Krishielle A.
Salvador, Chady E.
Sayson, Toni Rose S.
Sillero, Ruthchell G.
Soldivillo, Joshua S.
Suasin, Deo Mar E.
Ternate, Archie G.
Tubio, Ian John Emmanuelle T.
Undang, Novie Tweenie B.
Vergara, Bami Celeste M.
Yurong, Rexford B.
Yusoph, Ijherafel B.