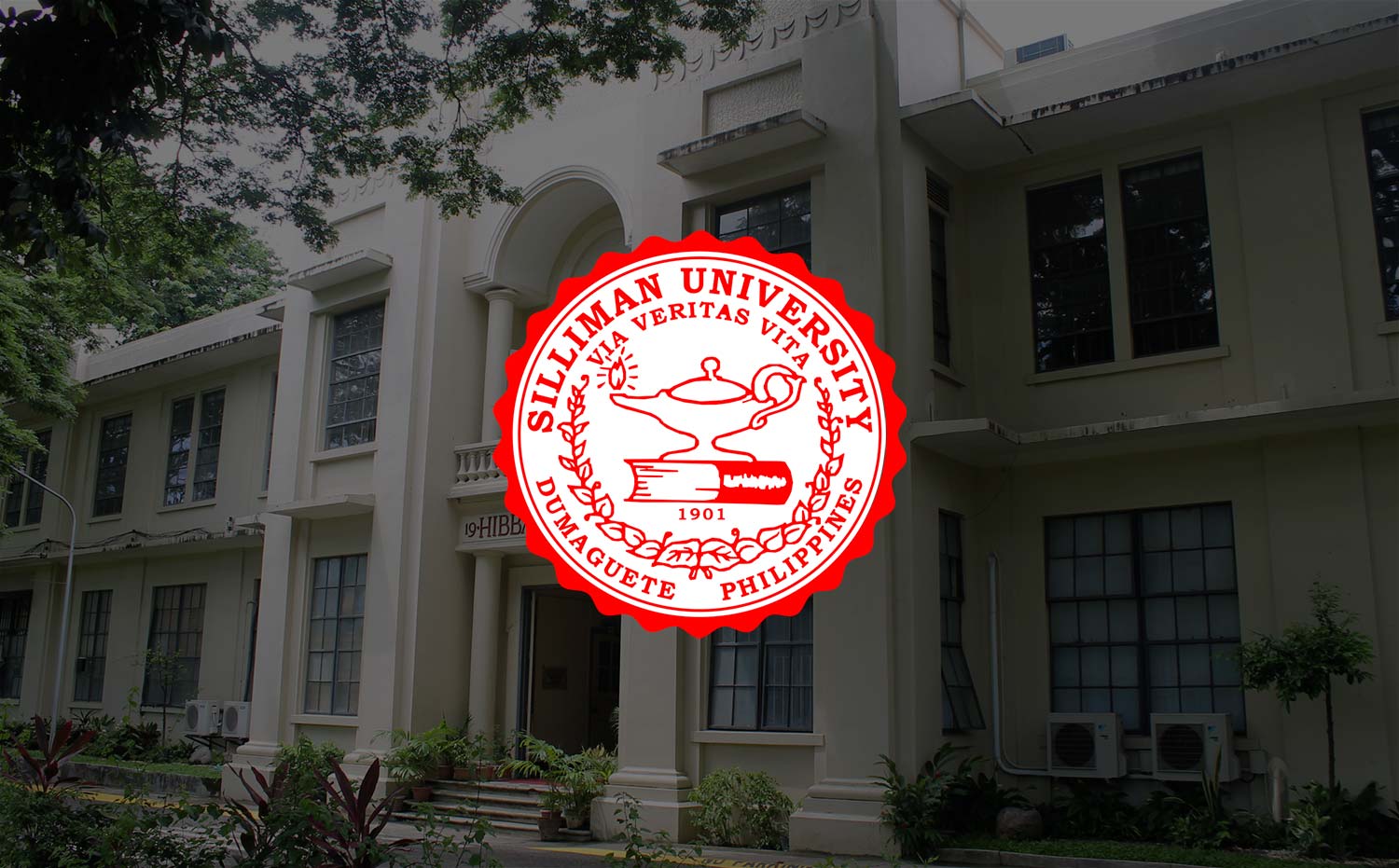 The Sillimanian
NOTE: "Leadership Reflections" shares views of the different members of the University Leadership Council on matters related to campus life and the operations of the University. As well, it features opinions on issues of national and/or international relevance.
Hon. Juanita Dy-Amatong
Immediate Past Chairperson, Silliman University Board of Trustees

(Delivered during 110th Founders Day Parade in Honor of the Outstanding Sillimanian Awardees)
The annual Parade in Review, gives honor to our alumni, foremost of whom are those whose contributions to society and their respective fields of work have earned them recognition as Outstanding Sillimanians. This Founders Day, we honor two: Ms Beatriz Aya-ay Jackson of the Ontario Silliman Alumni Association in the field of Nursing Leadership and Ms Edna Callejas Mijares of the Sillimanians in Metro Manila, of the Metro Manila Chapter, in the field of Entrepreneurship in Chemistry.
Silliman University, first and foremost, stands as an institution providing education anchored on the Christian values of faith in Jesus Christ, love for our fellowmen, and spreading peace and goodwill to all. Silliman University, while promulgating and practicing diversity in its objectives and operations, is a University of one and only one purpose: to provide an excellent Christian education for those who enter its portals.
We, Sillimanians all, are indeed privileged and fortunate to receive the blessings of what Silliman offers. As we celebrate the 110th anniversary of Silliman, let us reflect on the University's contributions to the professional lives of thousands of its alumni here and abroad, and, in turn, their individual and collective contributions to the world.
Silliman University has produced people in the policy- and decision-making sphere; people who serve in their capacities as doctors, nurses, engineers, teachers, military officials, to name only a few, who have contributed much in the practice of their professions; people who have succeeded in making the wheels of progress move in commerce and industry; people who lead this country to greater heights. Silliman provides researches, studies and intellectual outputs to make the world we live in a better place. As well, Silliman has hired thousands of individuals who earn their living through their employment in the University.
What I mentioned here are in no small measure of Silliman University's impact on the local, regional, national, and, yes, international environment.
But lest we forget, in today's environment there are many challenges we face. We are living in a world full of uncertainties, volatilities, and challenges. Climate change and its attendant effects is now a real problem. Economic turmoil in both the developed and developing world eminently bring uncertainties to our desired future. The political upheavals in the Middle East and North Africa Region have created serious global concerns.
These situations bring to fore the need for Silliman University to face these realities and challenges. Silliman University cannot position itself distantly from these situations. These are challenges that test our values, our principles, and our faith, and each presents a difficulty. But we don't back out, because each time a challenge presents itself, there is an opportunity to bolster our commitment to making Silliman pursue its vision and mission.
On this 110th Founders Day of Silliman, it is fitting that we pay tribute especially to our Outstanding Sillimanian awardees. They help put a human face to what Silliman University is and breathe life to what Silliman experience is about. In their practice of profession, they bring honor to the University, and indeed, together with the thousands of Silliman alumni around the world, they affirm our love for our Alma Mater.