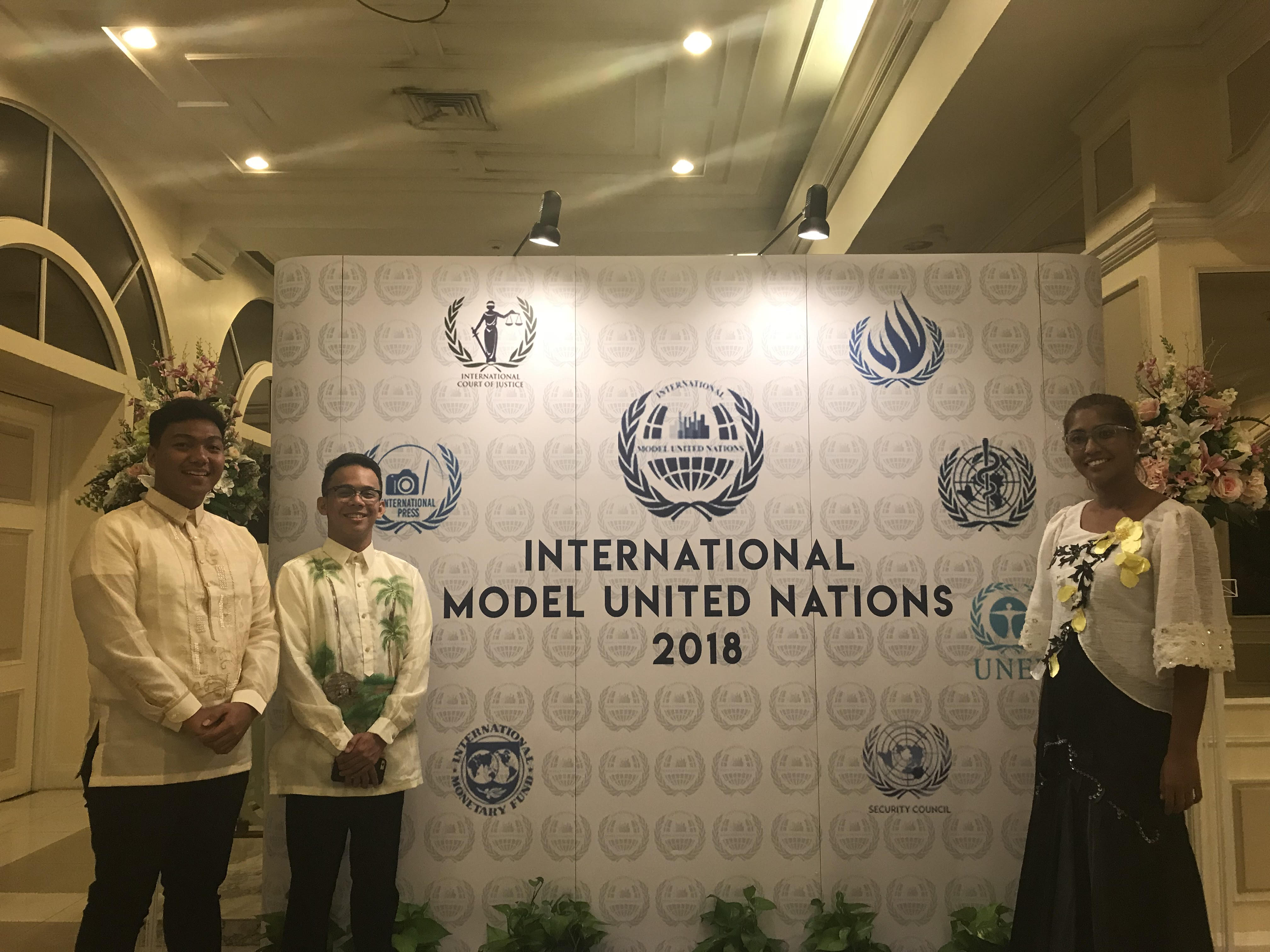 3 Silliman Students Earn Distinctions at International Model UN in Bangkok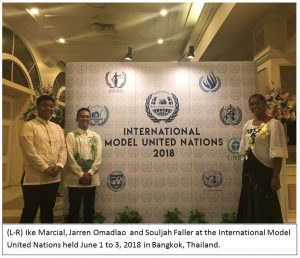 Being adjudged Most Outstanding Delegate, having sponsored and passed a resolution on the environment, and earning a fellowship are the distinctions that the delegate from Silliman University bagged during the International Model United Nations (IMUN) held in Bangkok, Thailand last June 1 to 3.
The Sillimanian delegates were selected from among 400 delegates from different countries around the globe: Foreign Affairs senior Souljah Faller was Most Outstanding Delegate; Political Science senior Jarren Omadlao crafted, lobbied and successfully passed a resolution under the United Nations Environment Programme; and Nursing senior Ike Marcial earned a fellowship that entitled him free participation in the IMUN.
IMUN is a simulation exercise that provides student leaders from around the globe the opportunity to assume roles of representatives of the UN and key international bodies. Participants engage each other. They analyze, debate and propose solutions to global concerns as they would if they were diplomats and international development workers.