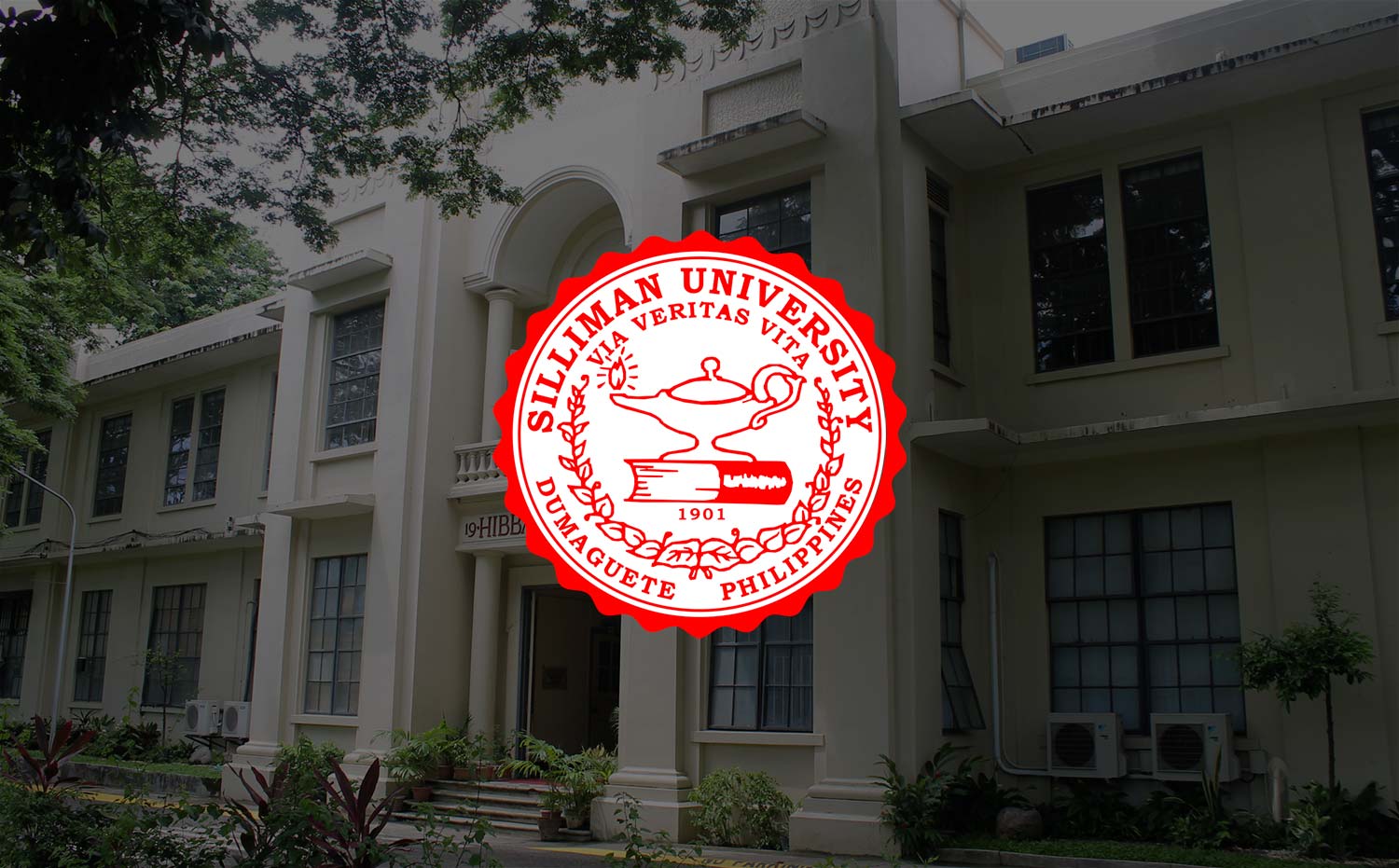 4 Researches Win in Nat'l Marine, Freshwater Convention
Silliman University bagged four awards for its research works related to marine and freshwater resources management at a national convention held November 9 to 11 in Tagbilaran City, Bohol.
Two oral and another two poster presentations were adjudged first and second in their respective categories at the 43rd Annual Convention of the Federation of Institutions for Marine and Freshwater Sciences (FIMFS).
Institute of Environmental and Marine Sciences (IEMS) PhD in Marine Biology student Persie Mark Sienes won first in the oral presentation category for "Assessment of Mantigue Island's Vulnerability to Climate Change" (Sienes, Roy Olsen De Leon). Second place was MS Biology student Clint Alvior for "Genetic Analysis of Blue Swimming Crabs Portunus pelagicus (Linnaeus, 1758) in the Philippines" (Alvior, Sienes, Luz Romena, Janet Estacion, Demian Willete).
In the poster presentation category, "Water Quality Assessment of Pagatban River in Negros Oriental: 25 Years after Post-Mining Activity" (Robert Guinoo, Michael Alcala, Elise Basa) and "Stock Assessment of Sardines in Ticao Island, Masbate, Philippines" (Willete, Fanny Ginzel) were awarded first and second places, respectively.
IEMS Director Dr. Hilconida P. Calumpong led the Silliman delegation composed of five professors and 11 graduate students – the largest in this year's FIMFS convention. The participation of Silliman was supported by the United Board for Christian Higher Education in Asia through a grant towards the strengthening of the University's coastal resource management (CRM) program.
FIFMS has 21 member institutions, with Silliman as one of its five charter members. Its convention this year had as keynote speaker a graduate of the MS in CRM program of Silliman University, Bureau of Fisheries and Aquatic Resources Region 7 Director Andres Bojos.