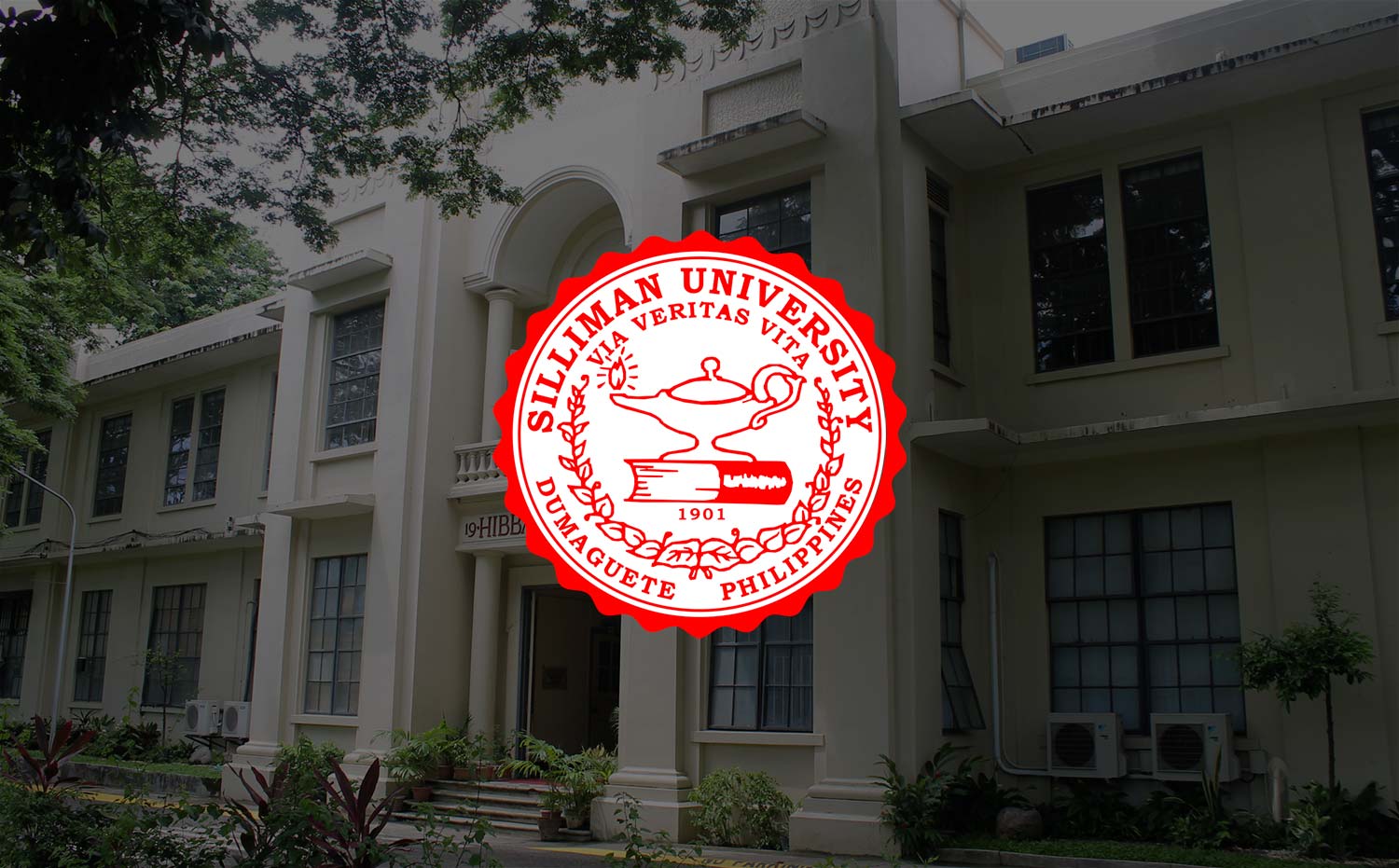 Prof. Ferdinand M. Mangibin
Journeying to An Unfamiliar Place He Now Calls Home
"Love at first sight!"
So he describes his very first visit to the campus by the sea. This comes from someone who grew up in the northernmost part of Luzon: Bangar — the northern tip of La Union; who spent years in the Queen City of the South learning and enjoying the place while pursuing his graduate degree in Philosophy at the University of San Carlos (USC); and who was never familiar with Silliman University.
Starting a teaching career in an unfamiliar place dominated by Visayan-speaking people, whose language he cannot speak, never figured in his plans until he came to Silliman. While a highly academic community, he sees Silliman as a nurturing place distinguished by the camaraderie among students and colleagues. He says, "Silliman is like a family. I feel like I'm a member of that family. What I appreciate the most is the concern that people have for one another. They greet me "Maayong buntag!" even if they don't know me! I don't feel like a stranger at all".
The opportunity to teach in Silliman came unexpectedly in 2007. He was recommended by the USC's Philosophy Department chair Prof. Antonio Deluvio to Dr. Jeffry V. Ocay, the former chair of the Philosophy Department in the University, who at that time was in search of a Philosophy professor. That would then start his career in Silliman.
Prof. Ferdinand M. Mangibin, more known as "Ferdie" to colleagues, is the Chairperson of Philosophy Department of the College of Arts and Sciences. Joining the team four years ago in what he considered was a pleasantly surprising turn of events, Prof. Mangibin proudly declares: "And so, here I am enjoying my profession. I am happy serving the University."
It might come as a surprise to some that this professor who teaches Process Philosophy, Contemporary Theology, and Ethics of Politics finds pleasure in poetry.
Let's get to know Prof. Ferdie more beyond the four corners of the classroom.
Describe yourself in three words.
Simple. Organized. Approachable.
What is your mantra in life?
Life is good!
What makes you laugh/cry?
It makes me cry when I remember that Grade 1 pupil with aplastic anemia whom we tried to help but eventually died.
What's your favorite time/day of the week and why?
Sundays, 2PM to 5PM. Longer siesta time.
What do you love doing when not working?
Read books and watch movies.
What is your favorite hangout place in the University?
Under any of the acacia trees around the campus. I enjoy reading novels in their shade.
What makes you blush?
When someone says I have a cute smile.
If you were an actor/actress, who would you be?
Antonio Banderas. I like very much his spontaneity when acting. It seems acting for him is never difficult.
Tell us a fact about yourself?
I'm simple. Sometimes impatient. Coffee drinker. Adventurous.
What's your favorite game growing up?
Football
What is your idea of a relaxing day?
When I'm not in the classroom! A relaxing day for me would be spent watching movies or writing poems at the Rizal Boulevard. (Yes, I like writing poems!) I'm planning to collect all my poems and hopefully publish them in the future. May I share one of the poems I made while I was at the boulevard?
"Gone But Never Gone"
I am thinking of a place
Where I could conceal myself away…
from hearing voices?
I am starting to sense
such voiceless and dusty place
where secrecy is kept in the heart
serene with dusty skulls.
I vowed and kissed the wind
I cannot wave my hands goodbye
And be gone way in the light.
"I am bound to cry and comfort unreasonably and
to count each shadow that danced licentiously;"
I am slowly disappearing from cemented walls
only once and never came back;
Alas! You're always in my heart.
What one thing would people be interested to know about you?
How I ended up teaching philosophy in Silliman when I come from a far place in Luzon.
What song best describes the YOU and the life you have now?
I like the song "I will be there" by Tiffany Evans. It gets me to reflect on my life… that it will always encounter trials and difficulties. But somehow, in the midst of these tribulations, there is someone or somebody on whom we can rely – a friend, parents, colleague… most importantly, there's God. Here are some lines from the song:
When your tears begin to shed I'll be there
In those times when you feel all alone
forced to find your way through worlds unknown
look ahead and don't be scared I'll be there
What is the first thing you do right after waking up in the morning?
Meditate for 15 minutes and exercise for 30 minutes.
What's your idea of a family?
To experience happy moments with my own family — my wife and children.