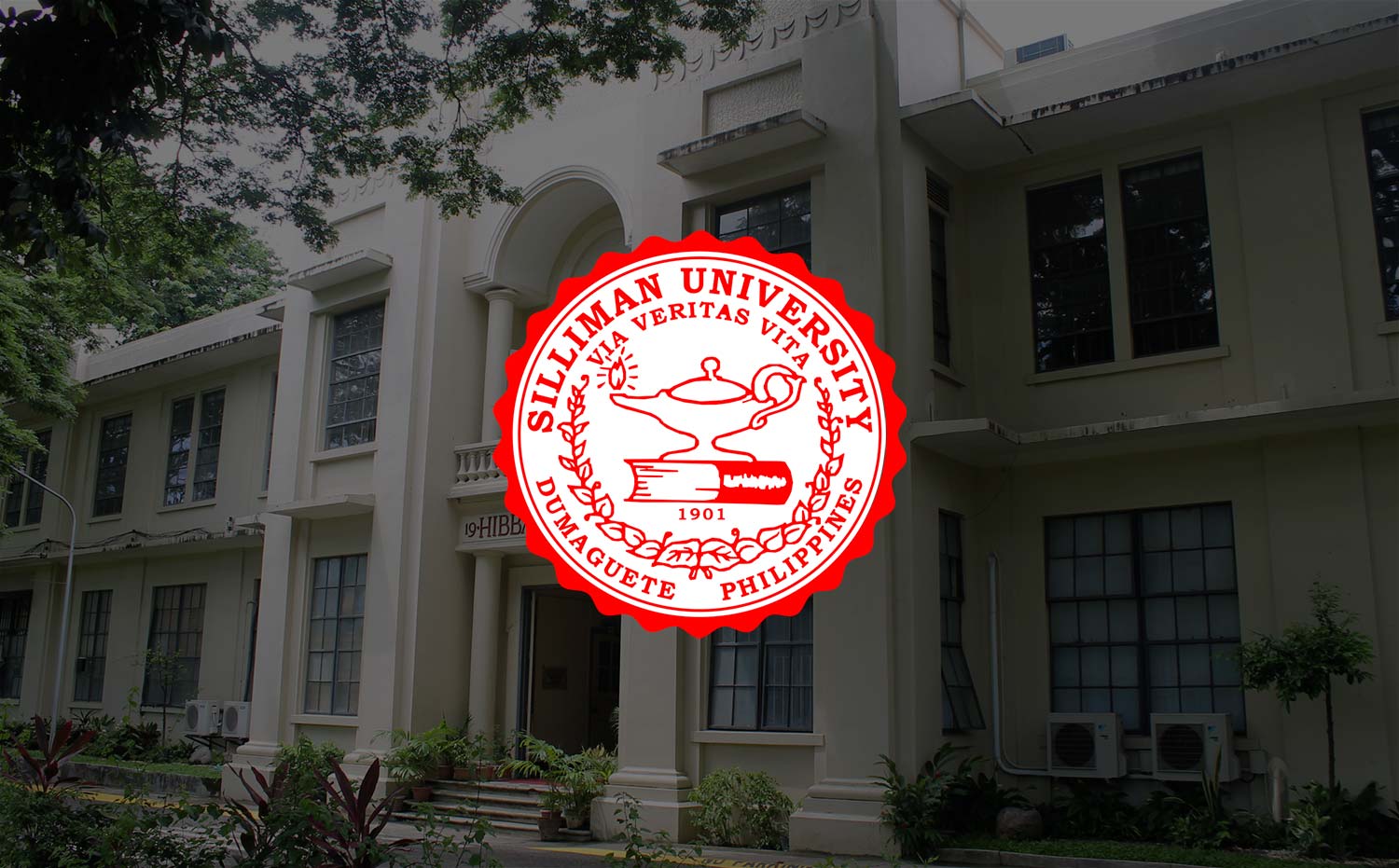 4 Named Outstanding Sillimanians
Silliman University honors on August 28 four of its alumni as this year's recipients of the prestigious Outstanding Sillimanian Award.
They are Dr. Maria Christina Roble-Esperat for Nursing Research and Administration, Atty. Kathleen G. Heceta for Government Service in Telecommunications, Dr. Enrico C. Sobong for Medicine, and Ambassador Antonio P. Villamor for Diplomacy.
Dr. Maria Christina Roble-Esperat
Obtained from Silliman University her degrees of Bachelor of Science in Nursing (1968) and Master in Parent-Child Nursing (1969). Completed her doctoral studies in Maternal Child Nursing at the University of Texas in Austin in 1990.
Dr. Esperat is currently Associate Dean for Clinical Services at Texas Tech University. She is an internationally recognized professional nurse, speaker, educator and researcher. Her years of experience and expertise have generated for the Health Sciences Center of Texas Tech more than $9 million in federal, state and research grants.
A fellow of the American Academy of Nursing and an Executive Nurse Fellow of the Robert Wood Johnson Foundation, Dr. Esperat is a recipient of 22 awards. These include the Chancellor's Council Distinguished Research Award from Texas Tech in 2008, for her research on the prevention and control of obesity in children in West Texas and Type 2 diabetes; and the Women of Excellence Award for Medicine from YWCA of Lubbock in 2009, in recognition of her being a staunch advocate for improved health care access which led to the creation of the East Lubbock Coalition for Community Health Improvement.
Two of her works that saw print in internationally refereed journals were the "Transformation for Health: A framework for conceptualizing health behaviors in vulnerable populations" and "Health behaviors of pregnant ethnic minority women".
Atty. Kathleen G. Heceta
Obtained from Silliman University her degrees of Associate of Arts (1958) and Bachelor of Laws (1962). Completed her Master of Arts in Public Administration at the Manuel L. Quezon University in 1962.
Atty. Heceta is a retired Deputy Commissioner of the National Telecommunications Commission (NTC), serving the post from 2004 to 2005. She joined government in 1963 at then Public Service Commission. She moved up to take on higher roles, among them, as Hearing Officer IV and Chief of the Legal Affairs Office of the Board of Communications of the then Department of Public Works and Communications, from 1972 to 1979, and as Director II at the Office of the Secretary of the Department of Transportation and Communications, from 1999 to 2001.
In 2000, she was elected president and chairman of the Government Council of the International Telecommunications Union (ITU) of the United Nations, the largest and oldest specialized body composed then of 189 member countries and almost 700 sector members. A year after, she became the first woman Member of the ITU Troika with Russia and the United States.
Atty. Heceta has received numerous commendations, including the Presidential Plaque of Merit from the Federation of PElectroics and Telecommunications in the Philippines and the Certificate of Merit from the Philippine Government for her election as president of the Governing Council of ITU.
Among her publications is the book Regulation of the Telecommunications/ICT Sector, Philippine Experience, published in 2008 and available at the Asia Pacific Bar Association Library and in embassies.


Dr. Enrico C. Sobong
Obtained from Silliman University his degree of Bachelor of Science (Pre-Med), cum laude, in 1967. Completed his Medical Degree from the University of the Philippines-Manila in 1972.
Dr. Sobong is an oncologist who also served the academe. He was Clinical Associate Professor in Internal Medicine at the College of Human Medicine of the Michigan State University from 1985 to 2011. Within the same period, he held administrative positions as a medical practitioner: Chief, Section of Medical Oncology at the Blodgett Hospital from 1983-1995; Chief of a similar section at Saint Mary's Hospital from 1990 to 1991; and Chief, Division of Hematology and Oncology at the Spectrum Health Hospital from 2001 to 2003. From 2003 to 2011, he was Corporate Partner and concurrently Senior Oncologist at the Cancer and Hematology Centers of West Michigan.
As chairman of the Blodgett Oncology Committee, he was actively involved in nationwide clinical trials through the Grand Rapid Clinical Oncology Program, an arm of the National Cancer Institute. These clinical trials contributed to the discovery and development of the newest and most effective cancer treatments.
Dr. Sobong is a member of the American Society of Clinical Oncology and was inducted Fellow into the American College of Physicians. The Grand Rapid Press once featured him as one of the Best Doctors in West Michigan.
Ambassador Antonio P. Villamor
Obtained from Silliman University his degree of Associate in Arts (Pre-Law) in 1953. Completed his Bachelor of Laws at the University of the Philippines in 1957.
Ambassador Villamor was invited back to service after his retirement in 1999 to serve as Philippine Ambassador Extraordinary and Plenipotentiary to the Kingdom of Saudi Arabia, which had concurrent jurisdiction over the Republic of Yemen, from December 18, 2006 to September 30, 2010. Prior to this diplomatic assignment, he was Consul General at Agana, Guam, with concurrent accreditation to the Republic of Palau, Federated States of Micronesia and the Republic of Marshall Islands, from March 3, 1995 to July 29, 1999. He had also been assigned as a high-ranking diplomat at Philippine consulates and embassies in Hong Kong, Chicago, Washington, Japan and Spain.
From December 1993 to February 1996, Ambassador Villamor was Head of the Department of Foreign Affairs-Mindanao with the rank of an Assistant Secretary. Within the same period, he was seconded to the Office of the Presidential Assistant for Mindanao to assist in making operational the East ASEAN Growth Area (BOMP-EAGA), a sub-regional economic cooperation initiative among Brunei Darussalam, Indonesia, Malaysia and the Philippines, the flagship project of then Philippine President Fidel V. Ramos. From June 1989 to March 1990, he was Coordinator for Indo-Chinese refugees.
Ambassador Villamor, who was Trustee of Silliman University from 2008 to 2011, was a recipient of the Most Distinguished Service Award, given to deserving Career Chiefs of Mission who have rendered eminently meritorious and outstanding service to the Philippines. He also received in 2011 the 2nd Orgullo Kan Bicol Award for Government Foreign Service.