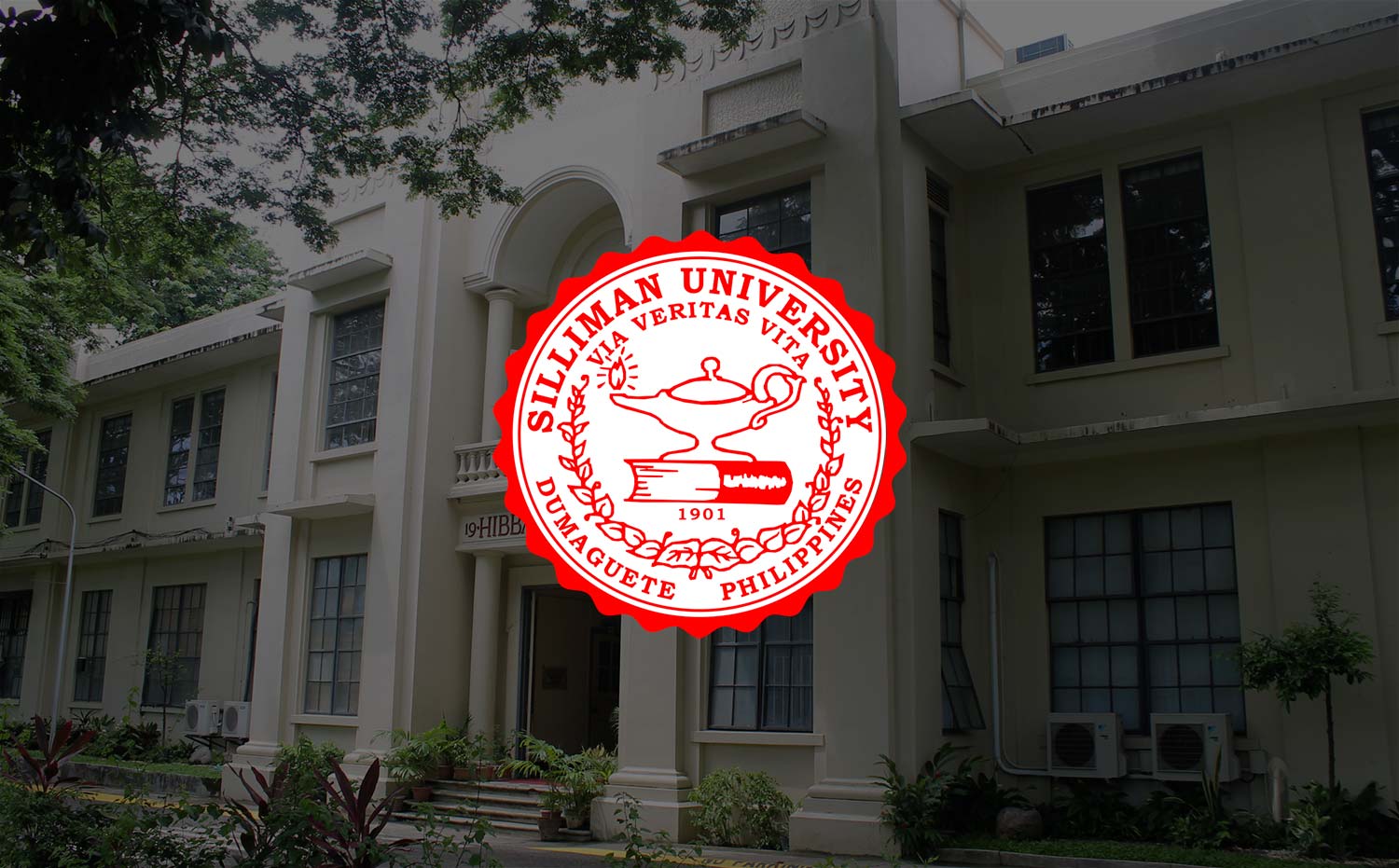 Alumni Letter October 2012
Dear Fellow Sillimanian:
Dayon sa Buglasan!
An expanded version of Silliman's Hibalag, the Founders Day booth festival, was the main feature of Negros Oriental's Buglasan 2012. Each booth became the tourism and product display center for its town and city. The design of each booth was inspired by the major tourism attraction of the place. The visitors experienced the paper-mache "caves" of Mabinay (which won best booth), trekked the wooden pathway with the huge mural of the iconic Rizal Boulevard in Dumaguete, and enjoyed the the landscape of real fruits and vegetables in Canlaon booth, among others. Buglasan, known as the Festival of Festivals, showcased the different street dances of festivals around the province. The festival this year had three venues for the 87 events calendared in the two-week celebration in October. The organizers had to spread out the events in three venues: Freedom Park, Sidlakang Negros Village and Rizal Boulevard to decongest the huge crowds coming from other provinces. Among the highlights was the selection of the Tourism Goodwill Ambassador where one of the favorite campus beauties of Silliman, Keziah Marie Utzurrum Montebon, was crowned Miss Negros Oriental Tourism 2012. The Medical Technology senior is the daughter of Atty. Riodil and Mrs. Marietta Montebon.
Silliman's faith worker in the healing ministry, Dr. Fe Sycip-Wale, is one of this year's Outstanding Oriental Negrense Awardees for Excellence, awarded on October 21. The extension services pioneer is currently a volunteer doctor at the Marina Mission Clinic, a project under the Extension Program of Silliman University in Dauin, Negros Oriental. She already has a
harvest of recognitions from various institutions, including the Outstanding Sillimanian in Community Health Service in 2000.
We congratulate the Sillimanians who were behind the success of Buglasan 2012: Negros Oriental Governor Roel R. Degamo and Tourism Council (NOTC) Chairman Dr. Nichol Elman.
Silliman University revives the Office of the Vice President for Development. Appointed to this challenging position is College of Business Administration Dean Prof. Jane Annette Lupisan Belarmino. Professor Belarmino She will officially assume the post effective November 2012. She will spearhead the teams responsible for the operations in the areas of physical plant development, revenue augmentation, linkages, donor relations, and marketing in the University. This S.U. Accounting cum laude and 17th placer in the 1988 Board Examinations for Certified Public Accountants was Audit Supervisor for six years at the SyCip Gorres Velayo & Co. (SGV & Co.). She came back in 1994 to serve Silliman as a faculty member teaching Management Advisory Services and Auditing Theory and Problems. She then served as Chairperson of the Accountancy Department.In June 2010, she was appointed CBA Dean. She finished her Master in Business Administration from Silliman in 2000.
Silliman University High School students shone at the 2nd National Business Youth Camp and Competition on October 11-13 in Calamba City. Team 1 of Silliman won Best in Creative Advertisement and Best in Marketing Strategy. The team was composed of Pol Eldridge C. Caluscusan, Mykaela Luz V. Maxino, Marco Dominic P. Florido, John Patrick O. Chang, Eduardo Americo H. Sedillo II, Joseph Angelo B. Tonimbang, Patrick L. Lozano and Aiko M. Kitane. Florido and Sedillo also won Best in Business Attire. Team 2 was composed of Cedrick Louis S. Antiquina, Genin Raya V. Amiscaray, Gerardine Anne V. Catacutan, Anchelle Grace O. Ho, Nicole Kyla D. Delfin, Geanette V. Catacutan, Aleanah L. Cortes and Katrina Alexandra R. Renacia. They gathered the following awards: 2nd Place in Creative Advertisement, 2nd Place in Best Marketing Strategy, 3rd Place in Best Business Plan and 3rd Place in Most Promising Entrepreneurs.
Silliman University hosted Indian and Indonesian professors who came under a study program of the United Board for Christian Higher Education in Asia (UBCHEA) on October 24 to 28. The visitors were Dr. Pauline Rathinaraj and Dr. Ridling Margaret Waller from the Women's Christian College, Mr. Eldo Varghese and Mr. Sunil Abraham Thomas from the Union College in India, and Dr. Soedarini and Ms Agustine Eva Maria Soekesi from the Soegijapranata Catholic University in Indonesia. The main focus of the study was to gather best practices on addressing environmental deterioration Ensuring their productive stay were officers from UBCHEA, our very own Dr. Betty Cernol-McCann, Vice President for Programs, and Ms Melanie Chung, Program Associate.
Former Dean of the Divinity School and now Justice and Peace Center Coordinator Dr. Muriel Orevillo-Montenegro spoke on "Capitalism as Religion" on October 22 in a four-day conference on religion and development in Neuendettelsau, Germany . Around 60 representatives of faith-based development organizations served as participants in the conference. The invitation was from the Head of the Department for Mission and Intercultural Studies of Mission Einewelt. The conference was co-sponsored by the Lutheran Federation and Mission Einewelt (Center for Partnership, Development and Mission) of the Lutheran Church in Bavaria.
The Divinity School hosted a Clinical Pastoral Education Regional Conference on October 18 to 20. The clinical pastoral education (CPE) practitioners and students from different parts of the Visayas and Mindanao were on Silliman campus also for the 5th Clinical Pastoral Education Visayas-Mindanao Regional Convention on the theme "Giving Voice into the Journey Towards Wellness." The resource persons were Dr. Lourdino A. Yuzon, former Dean of the Divinity School, Dr. Krypton G. Kho, a neurosurgeon at the Silliman University Medical Center; Rev. Fr. Geremvit I. Truno, a Catholic priest with the St. Joseph Seminary and currently a student at the Divinity School, and Rev. Mediador V. Jumawan, former University Pastor.
Rolando Villamero, a 2008 magna cum laude graduate of the College of Education, was selected as the only Filipino in the 15-member Youth Advocacy Group (YAG) of the United Nations (UN).. His participation provides him the opportunity to represent the voice of the youth to UN Steering Committee and the Secretary-General. Villamero was a scholar of the The Great Physicians Rehabilitation Program, a non-government organization that actively pushes for social inclusion of persons with disabilities (PWDs) in Negros Oriental. He is now serving this NGO as program officer. The other YAG members are youth leaders from Sierra Leone, Zambia, Chile, Moldova, Cameroon, Jamaica, United Kingdom, Servia, Lebanon, Australia, United States, Democratic Republic of Congo, Malawi, Burundi and India.
Seven students from Ingolstadt University of Applied Sciences (IUAS) in Germany came to enroll as part of a pioneering student exchange program. The program, established in June this year, is a product ofan agreement signed by Silliman President Dr. Ben S. Malayang III and IUAS Vice President Dr. Markus Petry. The program seeks to enable Silliman and IUAS students to pursue studies for a full-credit semester in their respective counterpart institutions. It takes effect on campus by the second semester of School Year 2012-2013, during the winter semester in Germany. Two Silliman academic units are the hosts of the first batch of IUAS students: College of Business Administration and College of Computer Studies. The choice of the host colleges was based on the courses of the IUAS students. Succeeding batches may be hosted by other colleges, depending on the students' academic needs.
Silliman Church is now in search of a Senior Pastor and an Assistant Pastor for Christian Education. The Senior Pastor will serve from June 2013 to May 2014. Interested applicants can send their applications through this email address : [email protected]
IN MEMORIAM: Jose Margo Villa (BBA Accounting 1972) on October 8, Florendo Marcos Jr. (BBA Accounting 1977) on October 8, Lolito Galarita (AB Political Science 1973) on October 16, Aries Christopher B. Alvarez (AB Speech and Theater 1993) on October 22 and Marita Amores Sonjaco (LLB 1973) on October 25. If you know of any Sillimanian who is not on our memorial list, please inform us.
Thank you for always being there for dear old Silliman.
President Ben Malayang has requested this office to update you regularly about happenings on campus. We are also interested in knowing what you and your alumni chapters are doing.
Please keep in touch and update your file with our office if you have not done so. We would truly appreciate it. You may reach the President's Office through this email address: [email protected] You may also contact the Alumni Affairs Office through this address: [email protected].
Sincerely,
The Officers and Staff of the Alumni and External Affairs
cc: Dr. Ben S. Malayang III