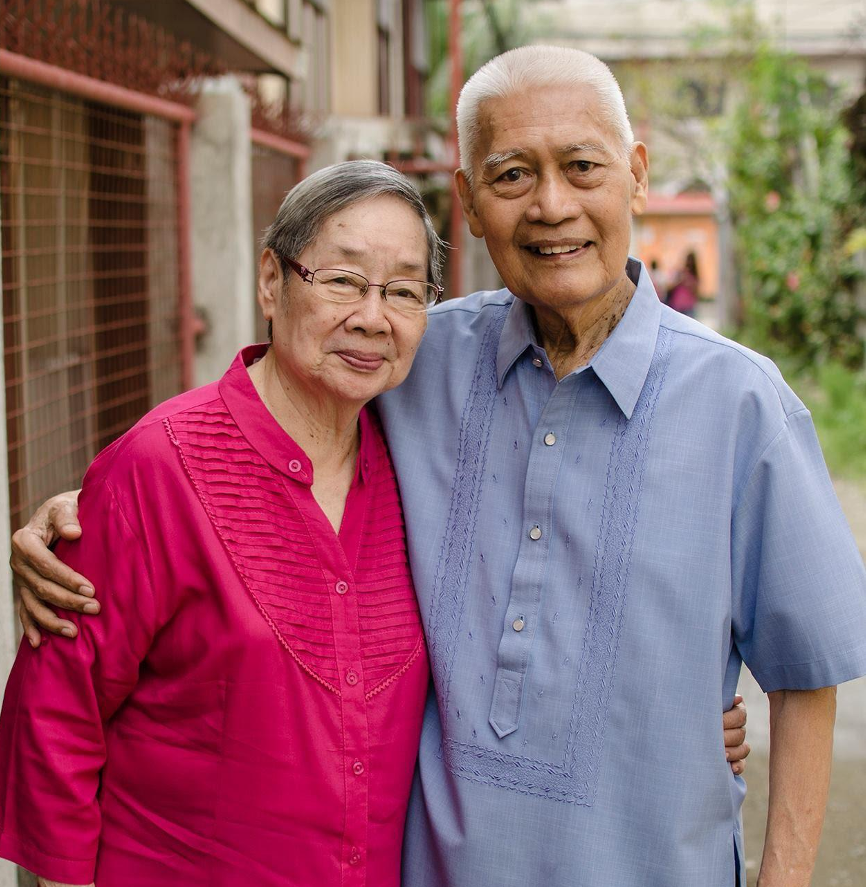 Alumni Update January 4 – 10, 2021
A Life Dedicated to Christian Service: Dr. Dorothy Ann "Doris" Arias Bermejo-Pulido, 88
Silliman University bid goodbye to a well-loved and gracious lady, Dr. Dorothy Ann "Doris" Arias Bermejo-Pulido [April 21, 1932- December 25, 2020], Silliman University First Lady from 1996 to 2006. At Silliman, she was well remembered for giving her time to Silliman University Church as a Board of Elder and Chairperson of the Personnel Committee. As Silliman's First Lady, she moved around in a very warm and humble manner making her mark unnoticed but was firm in her beliefs and decisions. These traits of hers were well admired by the Silliman community and complimented Dr. Agustin A. Pulido's watch as Silliman University President.
Dr. Dorothy Ann B. Pulido was an AB major at Silliman in 1951. As a Family Medicine practitioner and former Medical Director of the Iloilo Mission Hospital, she truly lived a life dedicated to Christian service.
As a tribute to the late Dr. Dorothy B. Pulido, a memorial service is scheduled on January 22, 2021, 2:30 PM, at Silliman University Church. https://www.facebook.com/SillimanUniversityChurch.
---
Outstanding Sillimanian Awardee and Journalist, Domini Torrevillas Writes 30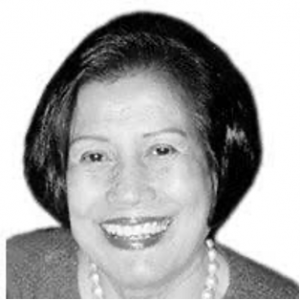 Silliman University mourns the death of our very own Outstanding Sillimanian Awardee (OSA) and Philippine Star columnist, Domini Torrevillas, one of the country's most distinguished and courageous journalists, and a strong pillar of the Fourth Estate.
Torrevillas' distinguished career saw her evolve from her stint at the Manila Bulletin to becoming a staff writer and editor at Panorama Magazine, and a longtime columnist at the Philippine Star. She was the first recipient of the Philippine Red Cross (PRC) Humanitarian Media Award in 2018, for her dedication to humanitarian service through her column.
On a wintery day in Boston, Pris Lasmarias Kelso, a fellow OSA and good friend of Domini remembers her, "as an elegant public figure with a  simple heart —  one who would leave the noisy sophistication of  Manila for the quieter life of her hometown in Mindanao. When I visited her twice in her garden home in Cavite several years ago, I knew that she needed the restorative power of nature to balance the over-functioning brain that produced regular columns for the Philippine Star for 50  years. She consistently  wrote about  faith  and  the  Gospel,  about  women's  rights,  about  ordinary  and  highly-placed  people."
Domini Torrevillas was an English major at Silliman University and graduated in 1961. She received the Outstanding Sillimanian Award in the field of Journalism, August 28, 1980.
Torrevillas died in her hometown Gingoog, Misamis Oriental on December 31, 2020. She was 80.
On behalf of Silliman University, we offer our deepest sympathy and condolences to her husband Mindanao peace and development advocate Saeed A. Daof and son Andres Torrevillas Suarez and wife Joana Caluag, her brother, playwright Lemuel Torrevillas, and sister-in-law Rowena Tiempo who are also Sillimanians.
As a tribute to Domini Torrevillas, a memorial service is scheduled on January 29, 2021, 2:30 PM, at Silliman University Church. https://www.facebook.com/SillimanUniversityChurch.
---
Engr. Wilfredo N. Delloso, passes away at 79
(August 17, 1941 – December 31, 2020)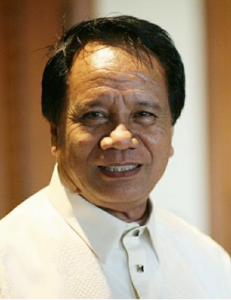 Engr. Wilfredo N. Delloso passed away peacefully in his sleep last December 31, 2020. Engr. Delloso graduated from Silliman University with a Bachelor of Science in Mechanical Engineering degree in 1965. In College (1963-1965), he was a founding member of the Beta Epsilon Engineering Fraternity in Silliman University. From a starting membership of 12 to thousands at present working locally and abroad.
In his professional life, Engr. Delloso worked in different supervisory and managerial capacities in the Engineering Department of the following companies: DOLE Philippines, Inc. – Polomolok, South Cotabato, Philippine Packing Corporation (DEL MONTE), Bogo, Cagayan De Oro, GOODYEAR Tire and Rubber Company of the Philippines, Makati, NEMAR Corporation, Lipa Batangas, GRADE Car Shop, Las Piñas and GRIDEL Trading Inc.
Engr. Delloso will be well remembered for his active support and participation in the different Silliman alumni activities and events of the Sillimanians In Metro Manila (SIMM) alumni chapter and on campus as well, together with his wife Roselyn Taleon-Griño, a former member of the Silliman University Board of Trustees and Outstanding Sillimanian Awardee.
On behalf of Silliman University, we extend our deepest sympathies to OSA Roselyn T. Griño and children, Wilfredo 'Jun' G. Delloso, Jr., Christine G. Delloso – de Venecia, Arlene G. Delloso and Jason G. Delloso. As a Silliman community, we pray for strength and comfort for the Delloso family.  While losing a loved one is always painful, we take consolation in the thought that Engr. Delloso is now with the Lord, happily by His side.
---
IN MEMORIAM: Armando G. Perdiguerra (LLB 2001) on February 13, 2018; Sixto R. Guanzon, Sr. (AA 1948, AB 1950) on September 29, 2020; Eufrosina J. Palarpalar (HS 1956 FS) on October 2, 2020; Filomena Omandam-Partosa (BSHE 1947) on October 11, 2020; Perla Rizalina Maturan-Tayko (BSEED 1965, OSA Awardee 2007) on October 19,2020; Bonnie Jane Y. Flores (HS 1977) on October 22, 2020; Lino C. Arquiza (HS 1968) on October 29, 2020; Coleta M. Aranas (LLB 1961) on Novmeber 5, 2020; Edward Rey L. Peña (ELEM 1980, HS 1984,BSCE 1990) on November 7, 2020; Augustus Ceasar L. Santillan (HS 1967, AB 1968 FS) on November 12, 2020; Sandra Cansana-Saludar (ACS 1984, BBA 1987, Alumni and External Affairs Secretary) on November 13, 2020; Ludy Cabugnason-Berame (BTH 1984) on November 13, 2020; Alfonso P. Dagudag (BBA 1969) on November 13, 2020; Antonio C. Paalan (BSME 1966) on November 19, 2020; Enrique A. Sobrepeña, Jr. (AA 1948, AB General Library 1949, OSA Awardee 1973, Order of Horace B. Silliman Award 2010) on November 23, 2020; Jose Lorenzo R. Reyna (ELEM 1973, HS 1977) on November 24, 2020; Anna Ma. Gloria L. Abilla (ECS 1978, ELEM 1981, HS 1985, BMC 1993) on December 16, 2020; Elman R. Mardrio (BBA 1989) on December 23, 2020; Dorothy Ann Bermejo-Pulido (AB 1951 FS) on December 25, 2020; Domini Torrevillas (AB English 1961, OSA Awardee 1980) on December 28, 2020; Angelina B. Esquierdo (BSE 1970) on December 31, 2020; Wilfredo N. Delloso (BSME 1965) on December 31, 2020