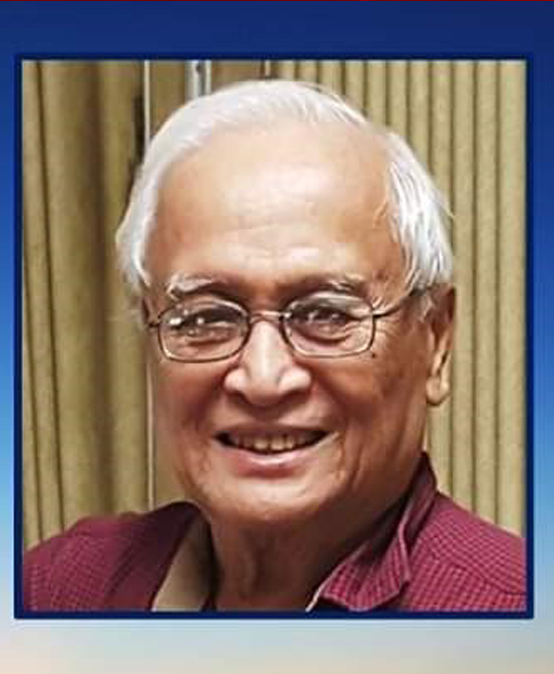 Alumni Update June 8 – 14, 2020
We celebrate the life of Silliman alumnus Dr. Benjamin R. Butuyan an active and generous member of the Silliman University International Chicago Chapter Inc. Dr. Butuyan took up Bachelor of Science in Chemistry at Silliman and graduated in 1962. We share with you Homer Butuyan's eulogy of his father.

Dr. Benjamin Raciles Butuyan went home to his Maker on June 3, 2020 from complications of Covid-19. He was 82 years old at the time of his passing.
He is survived by his wife Emmy, his 4 children Homer, the eldest son, Brian (wife Deborah and daughter Leia Rae); Warren (wife Lynette and children Joshua and Grace) and Bradley (wife Ely and children Caleb, Noah and daughter Sarah). His siblings (Fe Sapigao, Ester Mina, David and Ulysses) all live in the Philippines, numerous nieces and nephews, both here and abroad.  Three other siblings pre deceased Ben… Rubin Raciles, Belen Calixto and Samuel.
Ben was born on November 1, 1937 in Barrio Divisoria, Municipality Santiago, Isabela Province, in the Philippines. He was the sixth of eight children of Roman and Celedonia Butuyan.
He went to Roosevelt High in Quezon City, started his college education at Far Eastern University in Manila. He then went to Silliman University in Dumaguete City, to complete his Pre-Med and subsequently finished his medical education specializing in Family Practice Medicine, at Southwestern University in Cebu City, Philippines.
It was while he was at Silliman University when he met his wife Clemencita "Emmy" Zerna Navarro. This year would have been their 54th wedding anniversary. The family moved to Chicago, IL the early 80's.  They lived in Skokie IL for several years and later on, moved to Northbrook, IL.
Ben will be remembered as a loving husband and father who enjoyed quality time with his wife and family. Ben was kind, generous of his time and resources. He loved to cook his favorite Ilocano dish… pina paitan. He was a talented Whistler and loved to dance. Ben had the ability to tell jokes, made people laugh and was the life of the party.
Ben enjoyed life so much, he was active at his local church, Faith Community PC in Chicago. He was an ordained Elder and moderated the Buildings & Grounds Committee. He loved to garden, growing flowers and vegetables at a vacant lot beside the church.  He sang in the Choir, Sunday after Sunday without fail. He picked up church members who had no source of transportation on a regular basis. He belonged to many various nonprofit organizations in the Chicago area.
Ben was an active member of the Silliman University International Chicago Chapter Inc. (SAI). He was serving his first year of his second term as a member of the Board of Directors. Ben was a loyal and committed alumnus, supporting the many projects of organization with his presence, his voice at every meeting, and his service. He was always the first one to give his donation to our fund raisers. In recent years donated to the Guy Hall Renovation Project and Elevator Project at his Alma Mater. Most recently, he also donated to the SUMCFI's Call for donation related to the Pandemic, the hospital's need to purchase PPE's for the front liners.
A man of strong faith with a heart and soul of servant hood, Ben will be sorely missed. He was loved by so many. Ben's wish was for him to be cremated. A memorial service is planned in the near future when the way is clear; family and friends can gather to celebrate his life.
"I have fought the fight, I have finished the race, and I have kept the faith."   2 Timothy 4:7