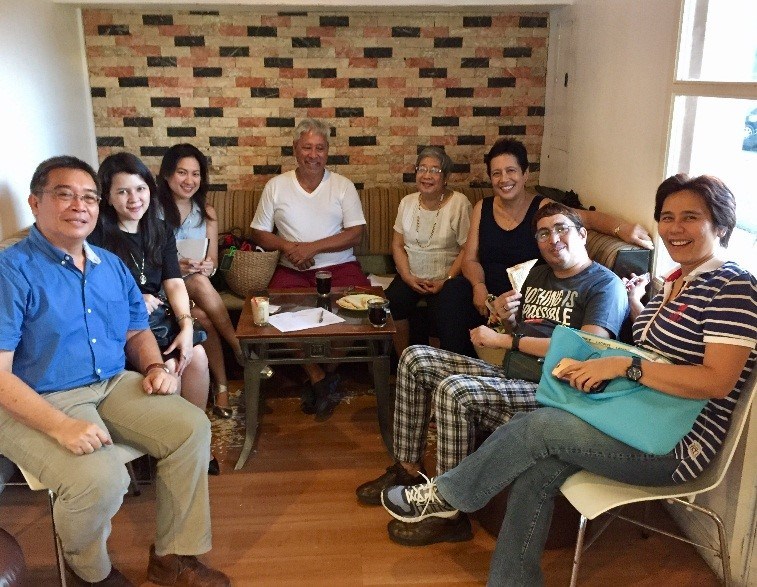 Alumni Updates July 24 – 30, 2017
In celebration of their 50th year, the Silliman University Pre-Med Class of 1967, through Outstanding Sillimanian Awardee (OSA) Dr. Enrico C. Sobong, is contributing USD5,000 for Silliman's Molecular Biology Laboratory (MBL). The Pre-Med Class of 1967 will celebrate their Golden anniversary during Silliman's 115th Founders Day, August 20-29, 2017.
Dr. Robert S. Guinoo II, chair of the Silliman University Biology Department has reported that 28 faculty members from the Biology and Medical Technology Departments have been trained last May 2017 for the use of the Laboratory. TheLaboratory is all set to engage our students in Molecular Biology starting this semester 2017. Molecular Biology research by our faculty will commence this school year as well.
Dr. Sobong and his wife Ester, together with the SU Pre-Med Class of 1967, were instrumental in establishing the Laboratory.
The Silliman Alumni Association, Inc. Dumaguete Chapter in a meeting held last July 28, 2017, finalized its preparations for a chapter get-together scheduled for August 5, 2017, Saturday, 2:30pm at Leo G. Mamicpic's residence at Scout Jose Fermin Magbanua Street, Bantayan, Dumaguete City. Present during the meeting were (L-R): Ex-officio member Ruben N. Bokingo, Vice President for Internal Affairs Atty. Pristine Matinez-Raymund, Treasurer Atty. Niña Rica Ruperto-Teves and President Leo Dennis G. Mamicpic, members of the Board of Directors Lorna Peña Reyes-Makil, Joselyn Somoza-dela Cruz and Rolando Venturanza Magdamo (not in picture); and PRO Moses Joshua B. Atega and Auditor Minerva Mae B. Magdamo.
Dumaguete based alumni are welcome to join this get-together. Please get in touch with Leo Mamicpic at 09177001764 or (035)4225354.