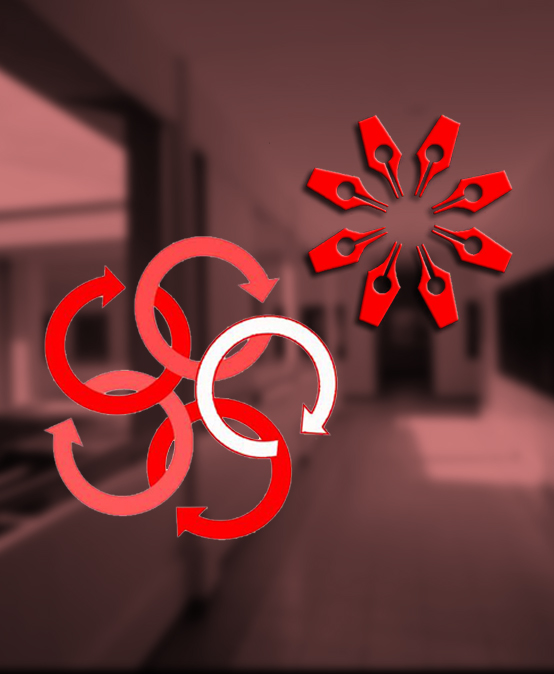 CMC to hold workshop-forum with Phil Center for Investigative Journalism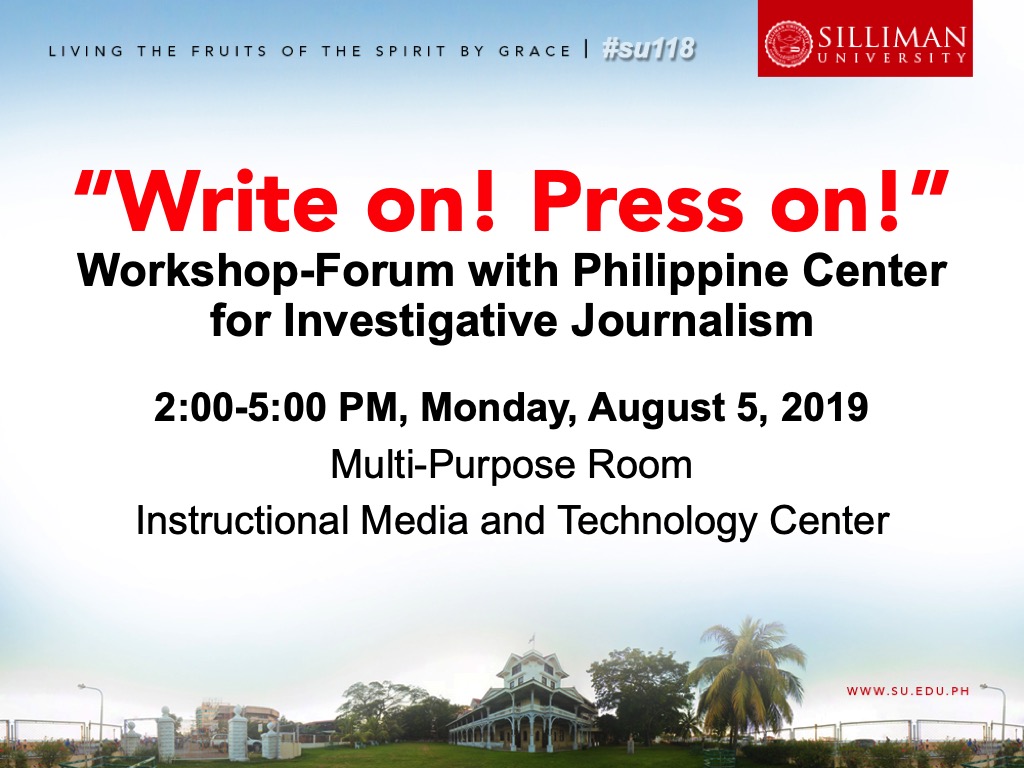 The College of Mass Communication (CMC) of Silliman University will hold a workshop-forum in collaboration with the Philippine Center for Investigative Journalism (PCIJ). "Write on! Press on!," will be held 2:00-5:00 pm on Monday, August 5 at the multi-purpose room (MPR) of the Instructional Media and Technology Center (IMTC). Mass Communication students and faculty members as well as other students interested in media writing are invited to join the three-hour event.
PCIJ is a non-profit media organization specializing in investigative reporting. Established in 1989, the multi-awarded organization has published more than 1,000 investigative reports and more than 1,000 articles in Philippine newspapers and magazines. It also has produced a number of books on current issues documentaries on different subject areas.
The activity at Silliman aims to enhance the investigative writing skills of the university's mass communication and other interested students through a workshop and forum to be facilitated by PCIJ training director Floreen Simon and content producer Vino Lucero. PCIJ executive director Malou Mangahas will join the forum via a hookup.
The workshop-forum in collaboration with PCIJ is the first activity of the College of Mass Communication in the month-long celebration of Silliman University's 118th Founders Day. At the same time, it opens PCIJ's program to visit the country's premiere universities and communication schools in celebration of the center's 30th anniversary.
Dr. Earl Jude Cleope, SU vice president for academic affairs, will open the workshop and welcome the participants and facilitators.