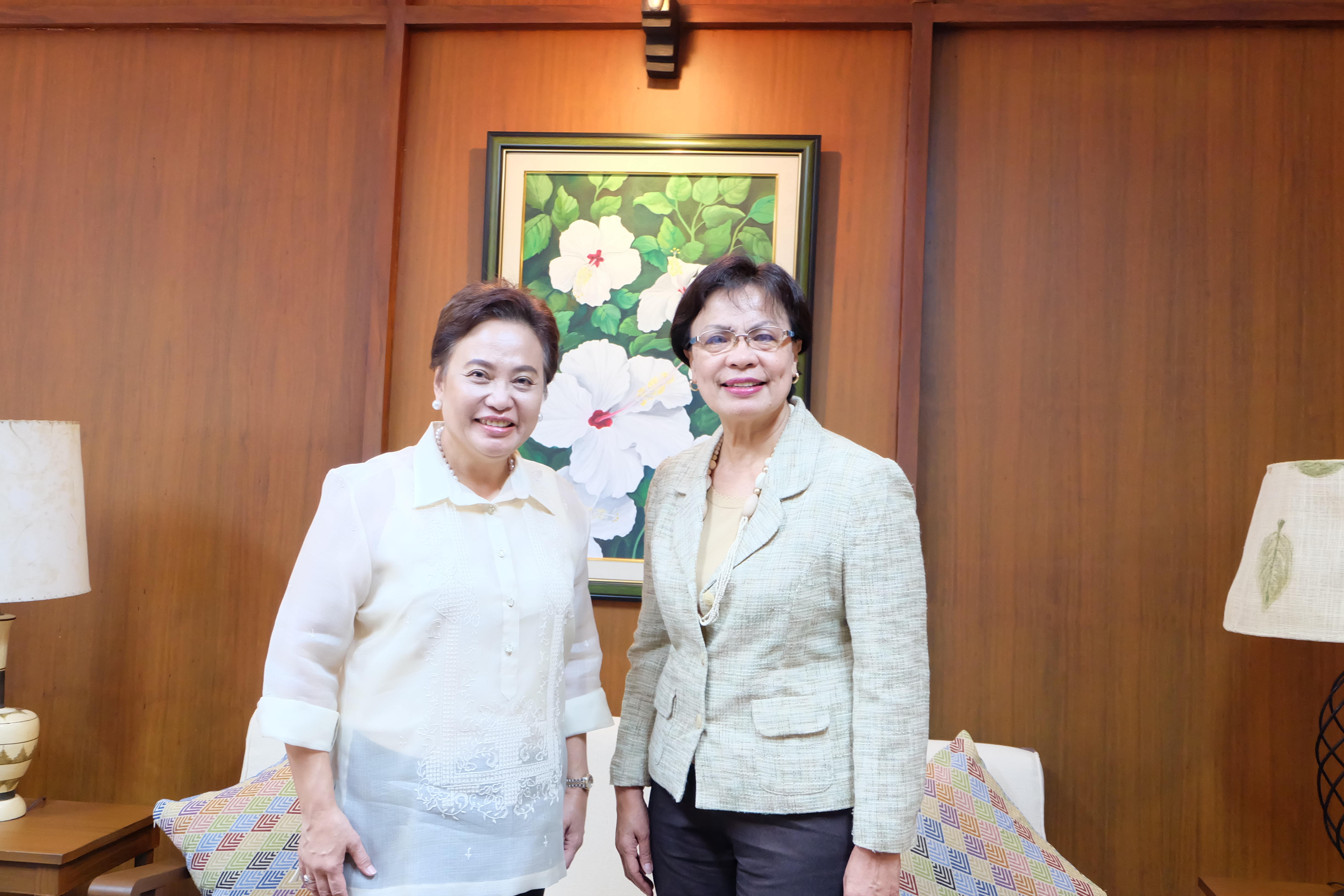 COMELEC Commissioner Guanzon Awards Scholarships to 2 Female Law Students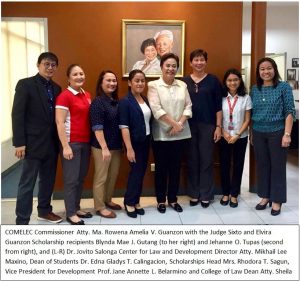 Commission on Elections Commissioner and 2015 Outstanding Sillimanian Atty. Ma. Rowena Amelia V. Guanzon awarded on June 28 two Doctor of Jurisprudence majors as the first recipients of the scholarship established in honor her parents.
Blynda Mae J. Gutang (first year) and Jehanne O. Tupas (second year) received the Judge Sixto and Elvira Guanzon Scholarship that entiles them to P20,000 per semester to cover tuition and other fees and another P5,000 per semester for books.
The Judge Sixto and Elvira Guanzon Scholarship is granted to two female law students with commitment to Women and Gender Issues who are academically capable but financially challenged.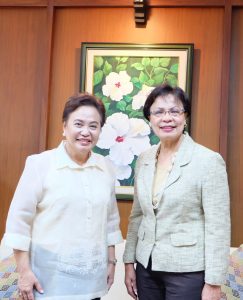 It is named in honor of Commissioner Guanzon's parents, retired Judge Sixto and former Negros Occidental Board Member Mrs. Elvira Guanzon who met each other while studying in Silliman. When they graduated in college, they made history as the first to receive the University's highest Latin honors of summa cum laude.
"It is but fitting then that we give back to Silliman by helping send poor but studious law students to college, with the hope that someday, they will also help others," Commisioner Guanzon wrote to Silliman President Dr. Betty Cernol-McCann.
On her visit to the campus to award the scholarship, Commissioner Guanzon also met with Dr. McCann, Vice President for Development Prof. Jane Annette L. Belarmino, Law Dean Atty. Sheila Lyn C. Besario, Dean of Students Dr. Edna Gladys T. Calingacion, Scholarships Head Mrs. Rhodora T. Sagun and Dr. Jovito Salonga Center for Law and Development Director Atty. Mikhail Lee Maxino.