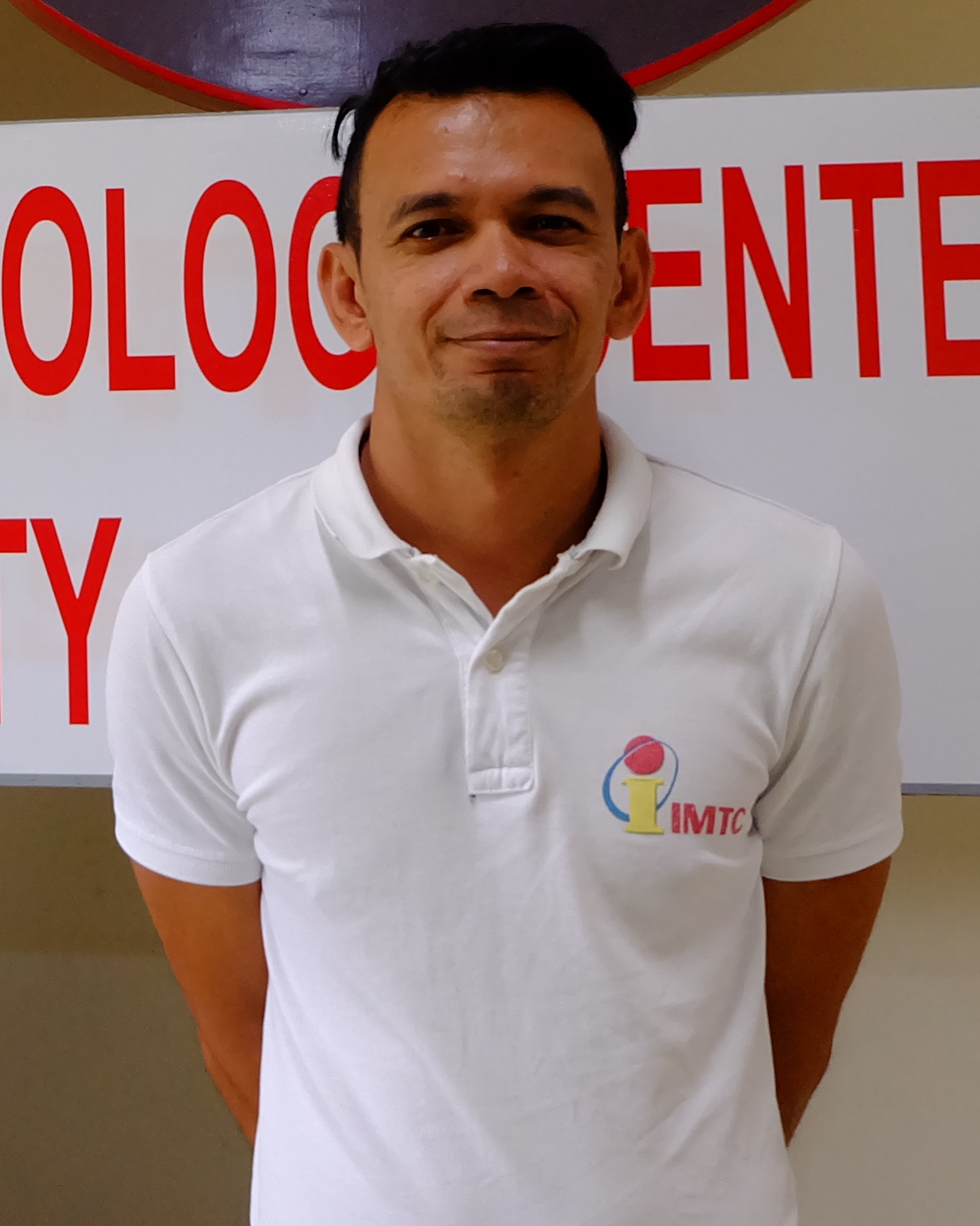 Mr. Denis G. Emperado
Mr. Denis G. Emperado is part of the team at the Instructional Media and Technology Center as an Audio-Visual Operator. He's usually seen during events taking videos and helping with the technical set-up. He's also the one making sure that the LCD projectors used inside the classrooms are up and ready for use.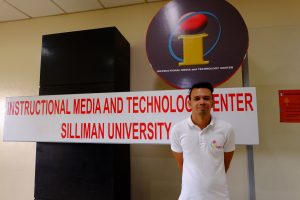 Denis was born in Manila in 1977. He belongs to a brood of five, and is the eldest of two children in the family born between the union of his mother, Salvacion, and father, Donie, who is his mother's second husband. When his father was offered a job in Dumaguete, the entire family decided to transfer from Manila. Denis was still a young at that time.
Fate would bring Denis back to Manila decades later, after he completed his degree of BS Business Computer Application from Silliman University. But life in Manila was not so easy for him; he decided to return to Dumaguete a year later, especially after being unable to find suitable work for him.
In 2009, doors opened for him in Silliman. There was a vacancy for the position of multimedia developer at the Instructional Media and Technology Center (IMTC). He jumped at this opportunity. In 2016, he was granted regular status and shifted roles to being an audio-visual operator.
For Denis, he does not find his job boring. There is always something new that he gets his hands on every day. And while he considers it challenging to respond to requests for his services during events made on short notice, he views them as a channel through which he develops himself further and builds a greater perspective of his role in the University.
Let's get to know Denis more:
Describe yourself in three words.
Friendly, Accommodating, Loyal
What is your motto in life?
Be good and live life to the fullest.
What makes you laugh?
Simple things – a good conversation with family and friends, reminiscing old days (good, bad, weird, success, failures, etc.)
What makes you cry?
I don't know. Maybe too much laughing?
What's your favorite time of the day and why?
All hours but 1pm-2pm is the best because I get to rest and sleep a bit.
What's your favorite day of the week and why?
Saturday – spend time with my family in the morning and play tennis with my friends in the afternoon. Evenings are for chilling, movie marathon with friends or karaoke. Aside from those activities, I also get to do other activities like go to the beach, waterfalls, or out of town adventures.
What do you love doing when not working?
Sleeping, if there's really nothing to do. But when I'm not working, I watch TV, listen to music, read novels, and visit a gym, jog, or play tennis.
What is your favorite hangout place in the University?
I don't usually hangout in the University, but if there is a place inside the University that I like, aside from the Custodian Room where I do my work, maybe the tennis court where I have a few friends who play tennis with.
What makes you blush?
Next question please! Love? 
If you were an actor, who would you be?
I love watching American movies because of the story and the lessons we got from them. I'm not much a fanatic, but if there is one that I may look up to, it could be Robin Williams.
Tell us a fact about yourself.
Simple — what you see is what you get. Practical. Sports-minded (tennis, marathon, jog, basketball, volleyball, billiard). Not so much of a talker but a good listener. I love to give advice about life. I'm patient but dangerous once provoked. I always love and give my best to what I do in work, hobby, and life. I always give my time to those who need me. And I have a positive outlook in life.
 What's your favorite game growing up?
Tennis – it's a sport that satisfies my urge of sweating (especially playing in singles)! This is also where I meet plenty of friends from different walks of life, aging from 10 to 70.
What is your idea of a relaxing day?
Staying at home for the whole day (which happens only once in super blue blood moon).
What one thing would people be interested to know about you?
A great and loyal friend. I will accommodate anyone as my time permits.
What song best describes the YOU and the life you have now?
"Hakuna Matata" by Timon and Pumbaa of the Lion King
What is the first thing you do right after waking up in the morning?
Check my phone for the time, body stretching, then thank God for another day, another gift, another blessing.
What's your idea of a family?
God-centered. Family-oriented. Sports-minded. Nature-lover.
At this point of your life, what for you is your life's mission?
A friend to all who brings a smile and good vibes to all that I meet. I always remind myself of this quote: "Make your anger so expensive that no one can afford it and make your happiness so cheap that people can almost get it for free."