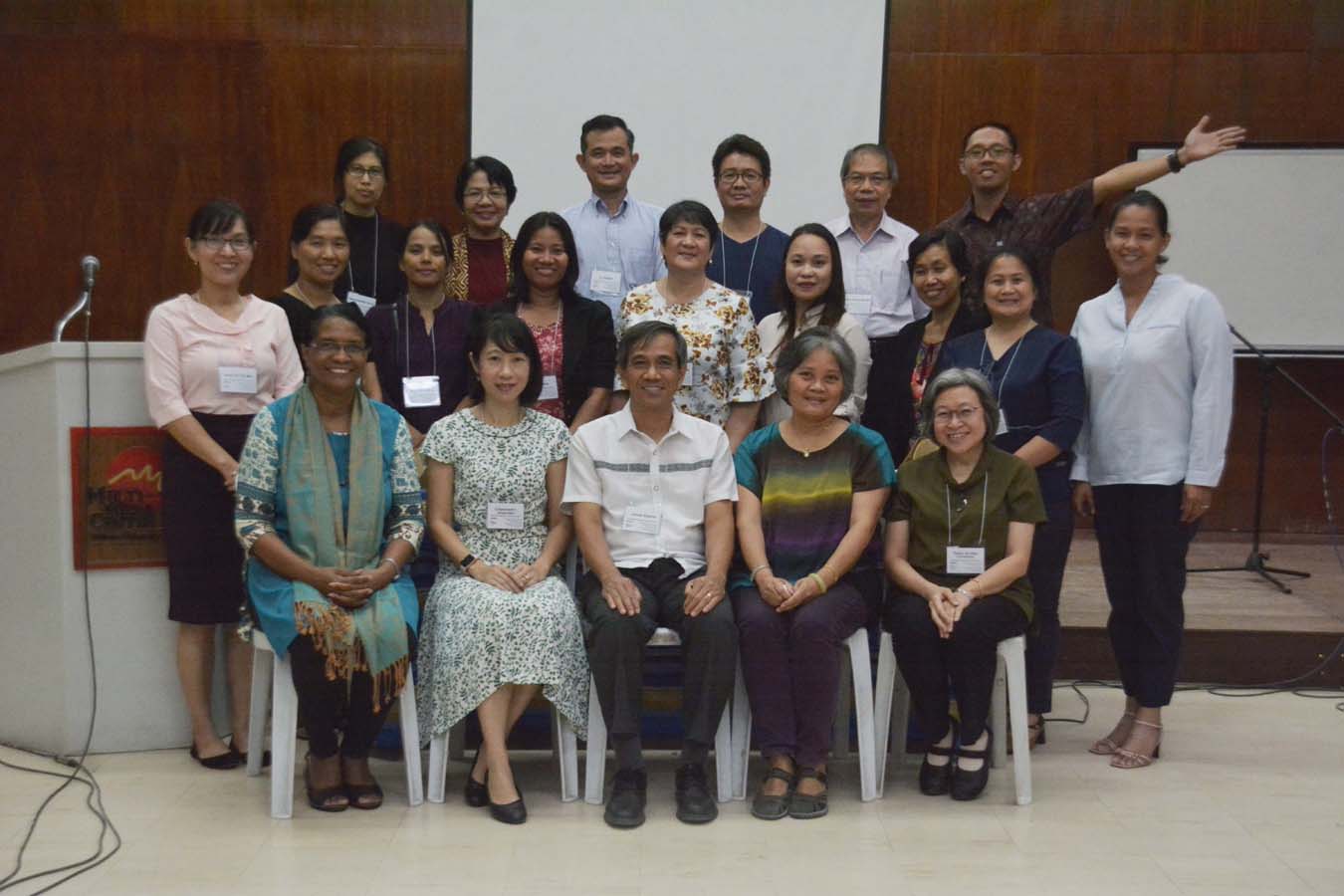 Divinity School hosts ATESEA confab
 
About 19 theological educators from institutions in Asia attended the 2019 Association for Theological Education in South East Asia (ATESEA) Conference for Christian Educators.
Theological and Christian educators from the Philippines, Myanmar, Indonesia, Thailand, Singapore and Hong Kong gathered in Silliman University (SU) during the 2019 Association for Theological Education in South East Asia (ATESEA) Conference for Christian Educators hosted by SU Divinity School, Oct. 8-9.
The conference's theme was "Re-envisioning Christian Education in multi-religious, multi-ethnic and multi-cultural Asia."
"[This theme] is significant because [we have] different contexts [and] our world is fast-changing, so Christian educators must also do some upgrading and re-envisioning," said Rev. Dr. Jeaneth H. Faller, Divinity School dean.
The conference featured three main presenters who led discussions on the following topics: Dr. Hope Antone, Faculty Development Programs director of the United Board for Christian Higher Education in Asia and SU College of Mass Communication alumna, on "Re-envisioning Christian Education in the Changing Contexts of Asia"; Dr. Lim Teck Peng from Trinity Theological College (Singapore) on "Christian Education or Religious Education? A Clarification of Concepts"; and Dr. Kung Lap Yan from the Divinity School of Chung Chi College (Hong Kong) on "A Social Imagery Approach to Christian Education."
As the first session's speaker, Antone talked on the changing context of Asia, Christian Education as a field of study and ways of "re-envisioning" it.
Antone said that despite the given diversity in Asia, people lack religious, cultural and ecological literacy.
"There are a lot of conflicts among followers of different religions…There is a lack of trust, a lack of tolerance, a lack of respect…[Cultural and ethnic groups] also have the same kind of issues…there are even ethnic groups that are not recognized," she said.
Aside from religious, cultural and ethnic groups, differences between generational groups in terms of their use of technology also pose a challenge to Christian education.
"The students in our universities right now would be the Generation Z…it's important for us to understand these groups, because the way they use technology, the way they are attached to technology, has a big impact on how we teach. It should affect how we teach. It should even guide us in how we teach," said Antone.
Antone also said the ASEAN community integration and use of ICT (Information and Communications Technology) changed the overall educational landscape of Asia.
Ethel Burgos, SU School of Basic Education Early Childhood Department principal, and Asst. Prof. Alma Ruiz, faculty member of the Divinity School Religion and Peace Studies Department, also attended the conference.
ATESEA is an organization of theological schools in Asia which provides venues of cooperation in the areas of research, consortium programs for advanced studies, seminar-workshops for lecturers and heads of schools, among others.
SU Divinity School was one of the founding members of ATESEA when it was established in 1957.