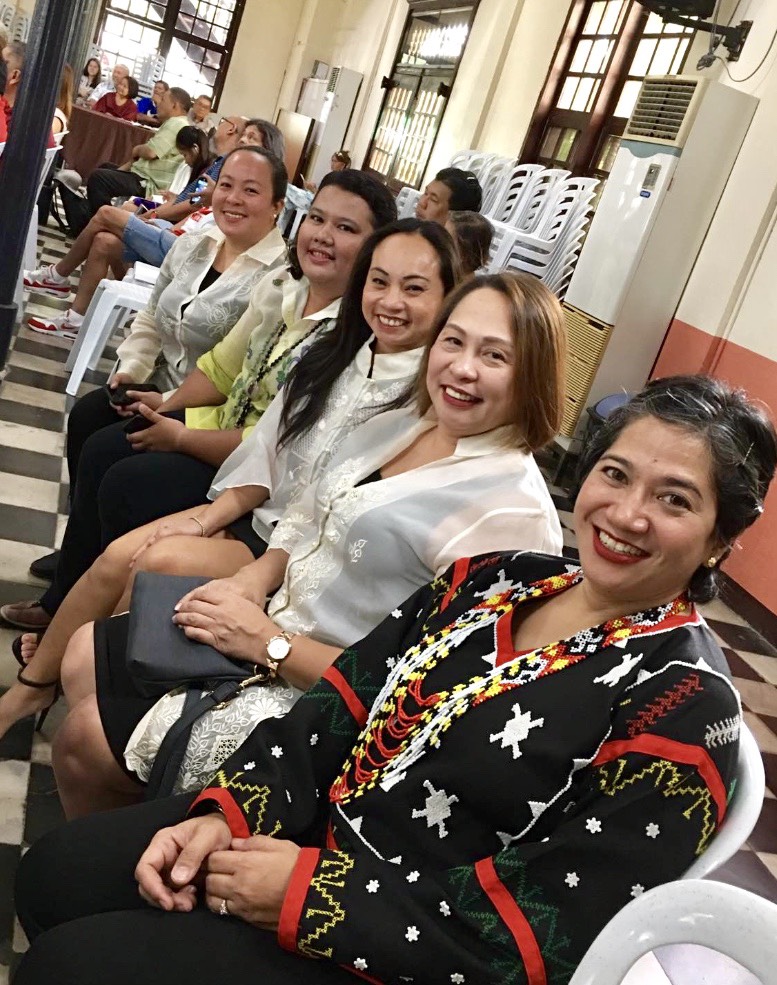 Alumni Updates October 7 – 13, 2019
SAAI Dgte elects new BOD, recognizes Kinaiyahan Awardees
The Silliman Alumni Association, Inc. (SAAI), Dumaguete Chapter elected their new set of Board of Directors (BOD) during their annual get-together last October 13, 2019 at the historic Silliman Hall, with Silliman University President, Dr. Betty Cernol McCann also sharing updates of the University.
The new Board of Directors include Moses Joshua Atega; Luz Camacho-Forbes; Rosewell Cataylo; Jocelyn dela Cruz; Nancy Estolloso; Mae Magdamo; Rolando Venturanza Magdamo; Lorna Makil; Gladys Rio-Malayang; Leo Mamicpic; Pristine Martinez-Raymond; Rica Ruperto-Teves;  Congresswoman Jocelyn Sy-Limkaichong; and Ruben Bokingo, ex-officio SU Alumni and External Affairs Director.
In the same gathering, the Dumaguete Alumni Chapter recognized six Dumagueteñas as this year's KINAIYAHAN Awardees.  Calling themselves the OCEAN 6, the awardees are Maru Rodriguez, Dr. Frances Yap, Sheila Omaguing, Florimae Barot-Datoy, and sisters Chesa and Monique Furbeyre.
Philippine National Scientist Dr. Angel C. Alcala turned-over the KINAIYAHAN plaque to OCEAN 6, in the presence of Chapter President Mamicpic, Dr. McCann, Congresswoman Limkaichong and Rene "Tatay Ite" Vendiola.
OCEAN 6 was recognized for  their  courage  in  responding  to  the  call  of  the  times, and as a group, conquered the challenge of the  deep  open  seas  by  crossing  them.  Every  historic  swim became the inspiration for others with its strong message of care for  the  ocean  and  coastal  resources  through  programs  of education and empowerment before and upon their anchor. These women went the extra mile by instilling coastal communities to be environmentally responsible.
OCEAN 6 will be awarded by the World Wildlife Foundation (WWF) Philippines, as Conservation Heroes on November 5, 2019 at the Raffles Hotel Makati.
Previous KINAIYAHAN awardees include Dr. Nona Calo, Congresswoman Belma Cabilao, Vendiola, Dr. Alcala, Cecilia Hofmann, Ester Windler, Benjamin A. Bokingo (posthumous) and Dr. Ben S. Malayang III.