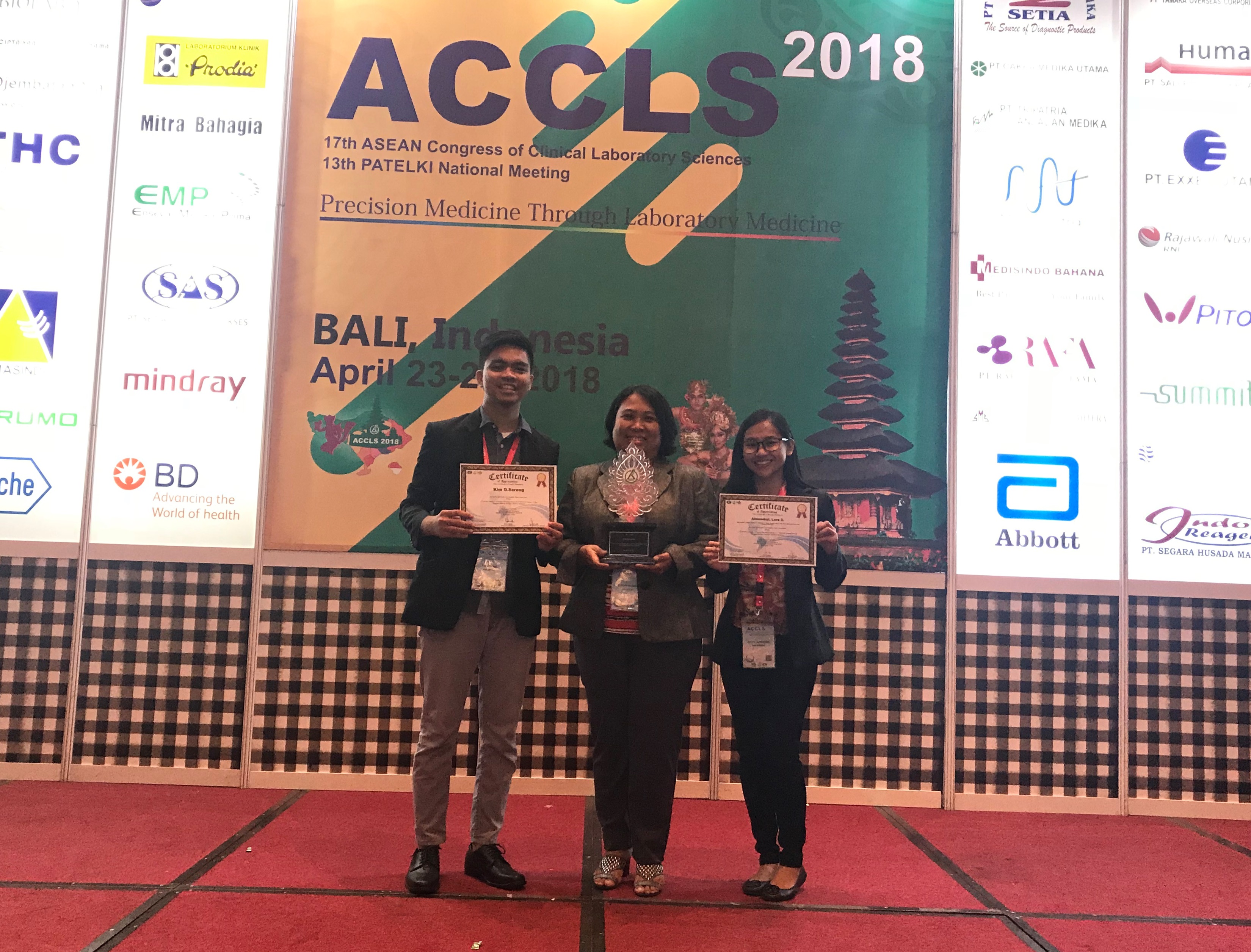 Faculty Clinches Best Poster Award in Clinical Lab Sciences ASEAN Congress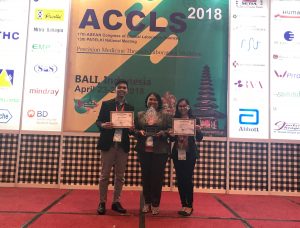 A faculty at the Institute of Clinical Laboratory Sciences (ICLS) received the Best Poster Presentation award at the 17th ASEAN Congress of Clinical Laboratory Sciences held late last month in Bali, Indonesia.
Asst. Prof. Evelyn S. Fajardo clinched the award for her study on "Bdellovibrios as Novel Bioagent against Superbug Pathogens: An Emerging Potential for Precision Medicine."
Two other instructors from ICLS also attended the congress and presented their papers: Ms Lera A. Almendral on "Fatty Acid Profile and Antibacterial Effect of Janitor Fish (Pterygoplichthys disjunctivus) Oil on Selected Medically Important Bacteria Cultured In Vitro," and Mr. Kim G. Sarong on "The Imprecisions In This Era Of Precision Medicine: Perspectives In A Rural Health Setting."
Organized biannually, the ASEAN Congress of Clinical Laboratory Sciences is designed to encourage research collaboration, knowledge exchange and professional growth among academics and researchers in the field of medical technology.
(Photo: Asst. Prof. Evelyn S. Fajardo holds her Best Poster Presentation award at the 17th ASEAN Congress of Clinical Laboratory Sciences held last month in Bali, Indonesia, with two other instructors from the Institute of Clinical Laboratory Sciences: Mr. Kim G. Sarong, leftmost, and Ms Lera A. Almendral.)