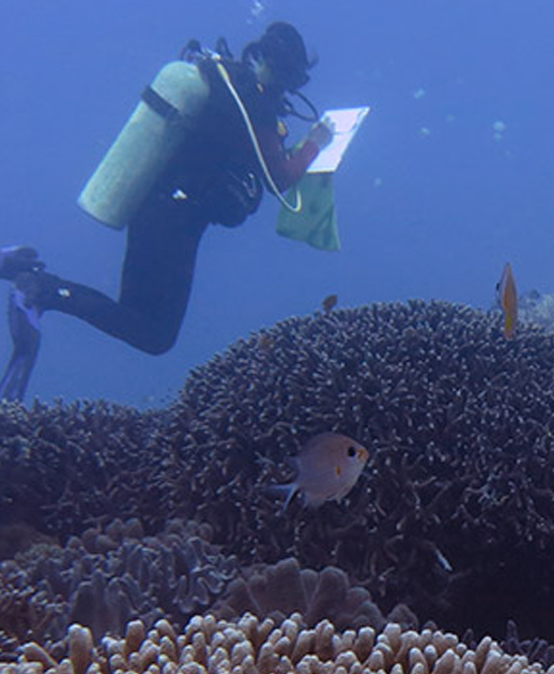 Foundation for Phil Env't Recognizes IEMS as Biodiversity Conservation Partner 

The Foundation for Philippine Environment (FPE) cited the Institute of Environmental and Marine Sciences (IEMS) as one of its valuable partners in biodiversity conservation and sustainable development for 25 years now.
IEMS adjunct professor Dr. Aileen Maypa and faculty Ms Clarissa Reboton received the Plaque of Recognition during FPE's biennial National Regional Advisory Committee-Partners-Expert Advisory Pool Meeting held November 14 to 17 in Talisay City, Negros Occidental.
Silliman was particularly recognized for its valuable role in the production of the Coral Reef Rehabilitation and Reef Fish Recovery guidebook, one of the major outputs of the project "Fish Recovery in Typhoon Damaged Reef" which IEMS carried out on FPE funding.
Both Dr. Maypa and Ms Reboton were part of the FPE-funded project as project investigator and project researcher, respectively.