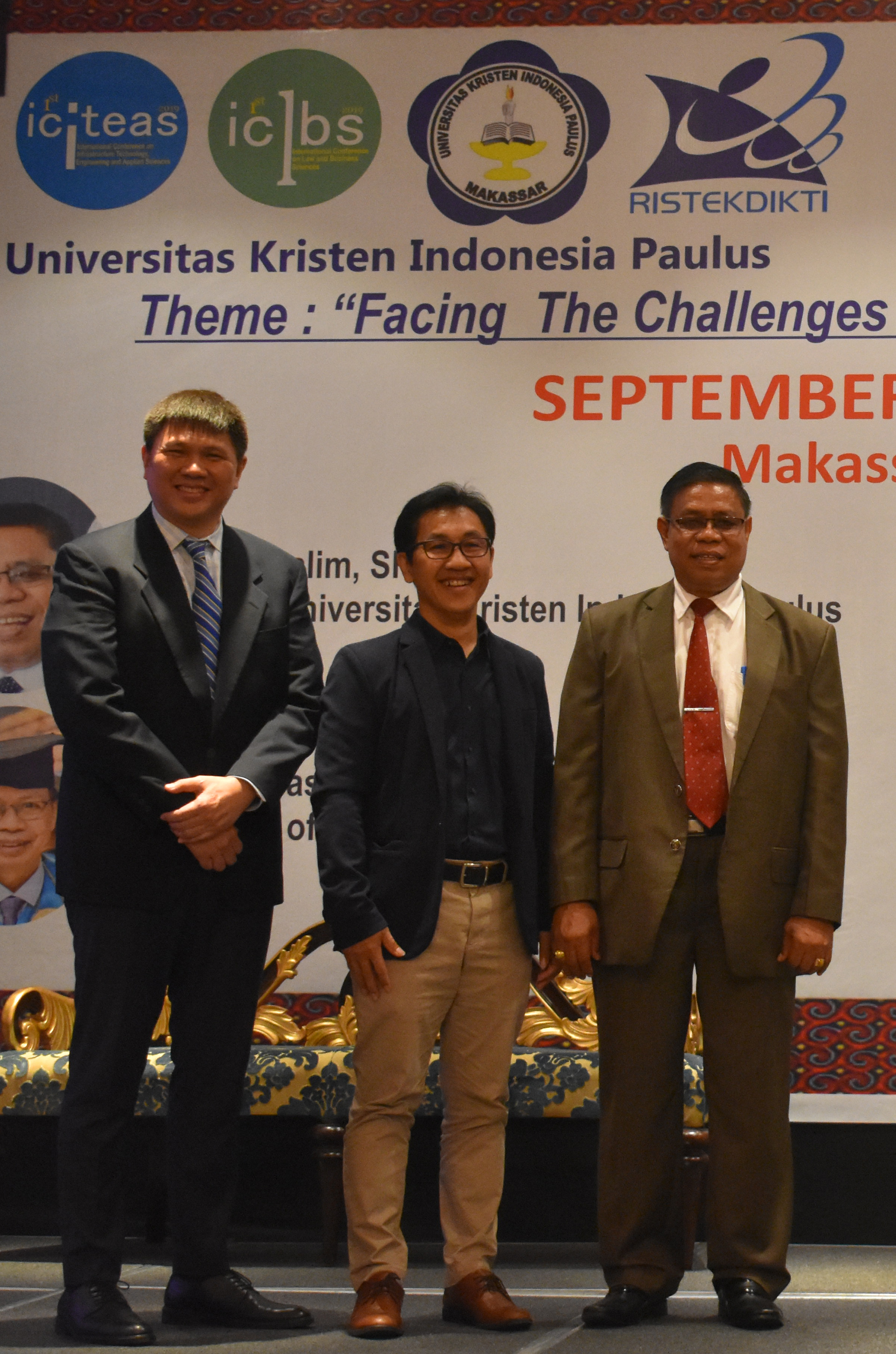 Bejar keynotes int'l confab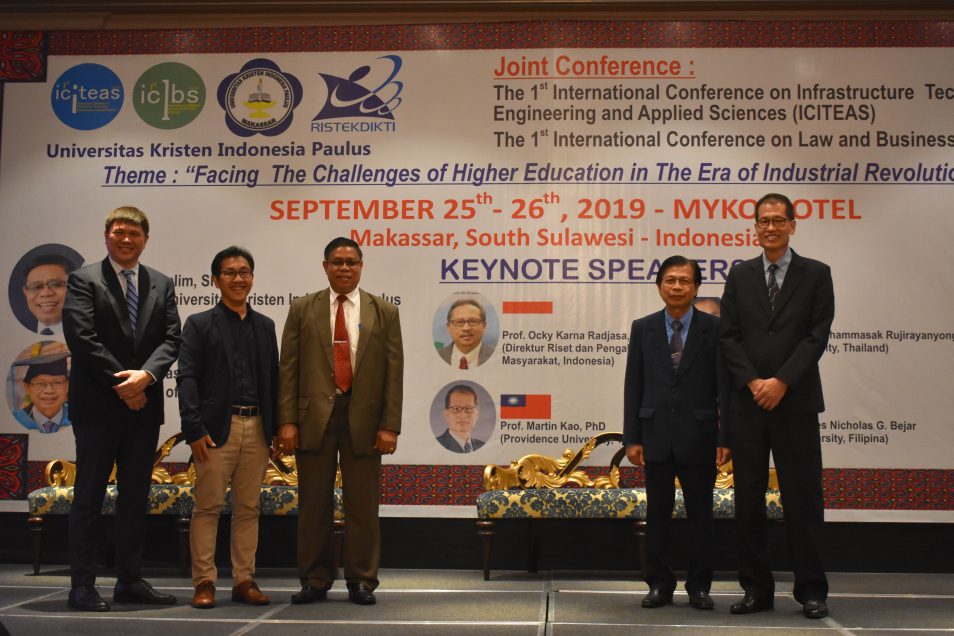 Atty. Myles Nicholas G. Bejar (leftmost), Silliman University general counsel, attended the joint conference of the first International Conference on Infrastructure Technology, Engineering and Applied Science and first International Conference on Law and Business Science, Sept. 25 at the the Myko Hotel, Makassar, Indonesia, as a keynote speaker.
Atty. Bejar discussed a paper on the challenges of higher education in the Fourth Industrial Revolution Era. The paper includes how new and developing technologies act as "impediments" to the process of preserving and conveying ideals and values that are important to a democratic society, and how the academe can respond to the challenges identified.
Bejar was also invited to be a visiting lecturer for the Law Department of Universitas Kristen Indonesia Paulus.