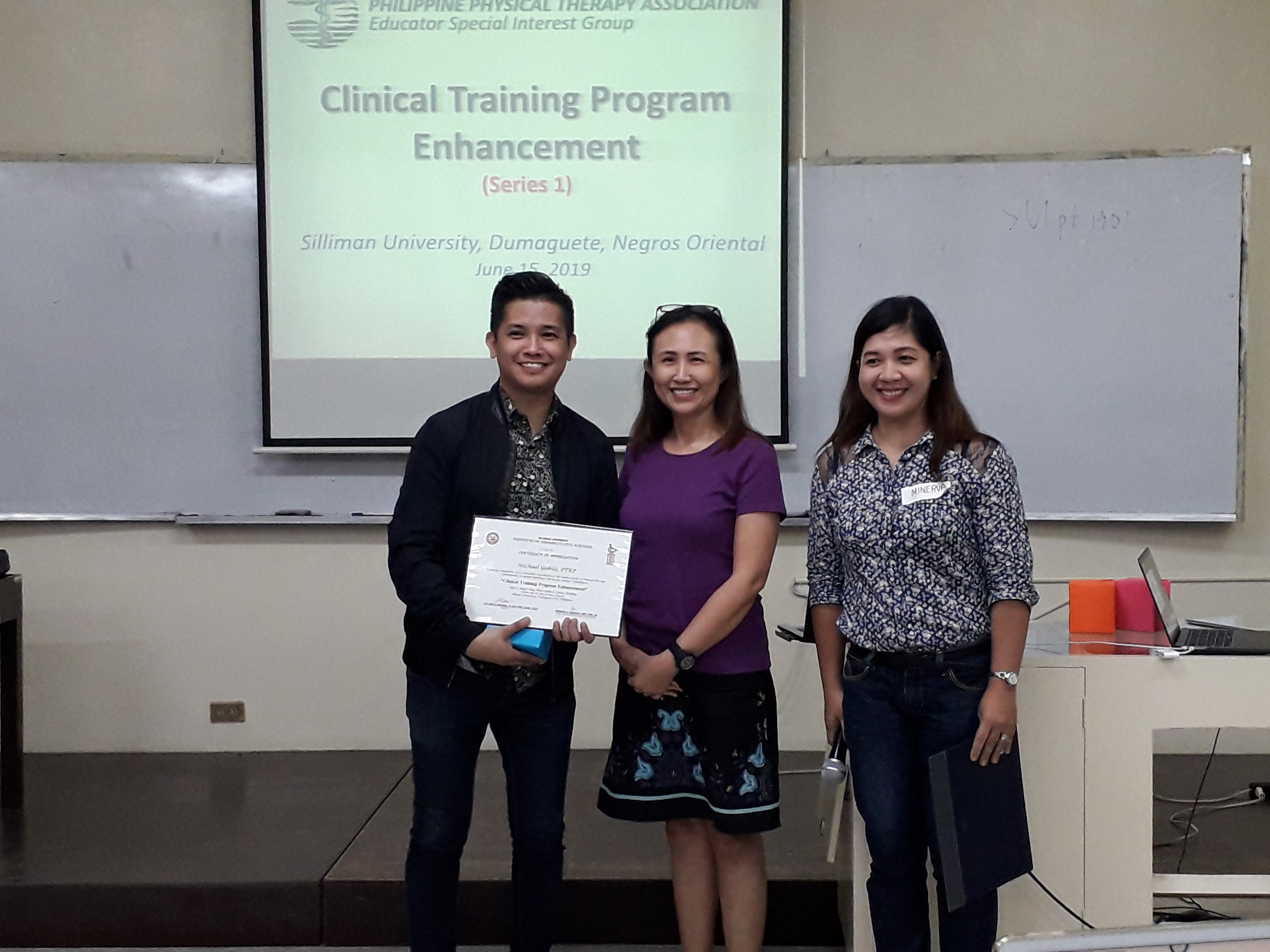 IRS, PPTA train clinical educators
The Silliman University (SU) Institute of Rehabilitative Sciences (IRS) hosted the "Clinical Training Program Enhancement" seminar workshop for clinical educators and the launch of the Philippine Physical Therapy Association (PPTA) Negros Oriental Chapter, June 15 at the Angelo King Building, SU Medical Center Compound.
Dr. Lily Ann D. Bautista, SU IRS director, said the whole-day seminar workshop aimed to augment learning in Outcomes-Based Education and guide clinical educators in curriculum planning.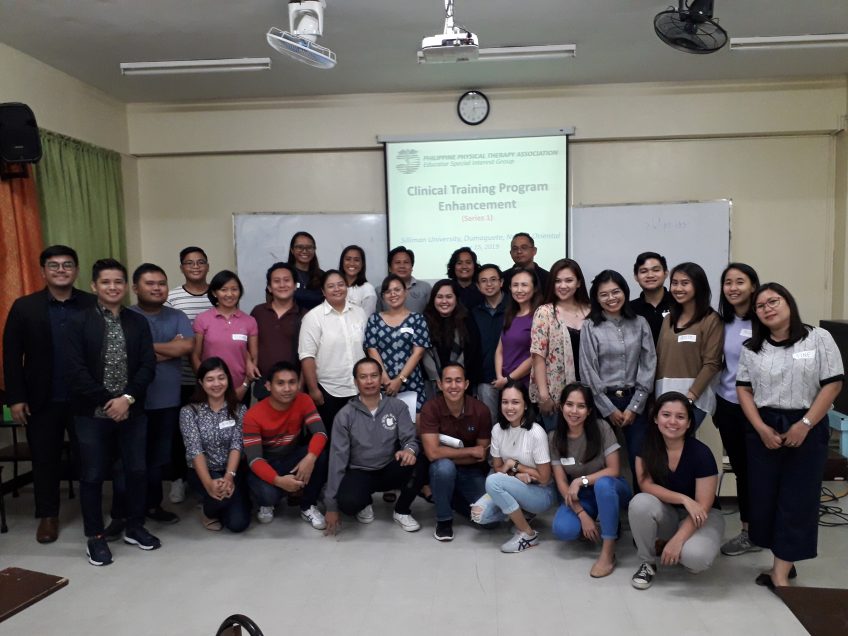 The seminar workshop, a collaboration between SU IRS and PPTA, included lectures and creation of sample learning outcomes, learning strategies, methodologies, and assessments.
"The seminar was timely for clinical educators to be updated on Outcomes-Based Education," said Don Anlap, a registered physical therapist (PT) and SU IRS alumnus.
Among those who led the seminar workshop were PPTA officers Michael Gabilo, Catherine Escuadra, Harvey Domingo, and Christian Rey Rimando, as well as SU IRS faculty and staff.
The seminar-workshop concluded with the launch of the PPTA Negros Oriental Chapter. With its establishment, the Chapter seeks to increase awareness and promote cohesion among PTs in Negros Oriental, and promote the PPTA as a national organization.
"The PPTA Negros Oriental Chapter will further link and improve relationship between our local therapists and other PTs in the country. This was also intended to improve active participation in promotion, planning, advocacy and advancement of the PT profession," said Dr. Bautista.
The launch started with a review of PPTA policies, followed by a discussion on the chapter's responsibilities and how to promote and support the PT profession and the PPTA.
Neil Gumalo, a registered PT and SU IRS alumnus, said he hopes the PPTA Negros Oriental Chapter "paves the way for PT awareness and development" in Dumaguete City.
Members of the PPTA Negros Oriental Chapter also elected their first batch of officers during the launch, all of whom are SU IRS alumni: Don Anlap as the Chapter's Coordinator; Rina Gadiana as Assistant Coordinator; and Jarome Simon as Secretary.
Bautista said the Chapter will be meeting again to plan its activities for this year, such as workshops and conferences.
(Photos from SU IRS and the PPTA official Facebook page)