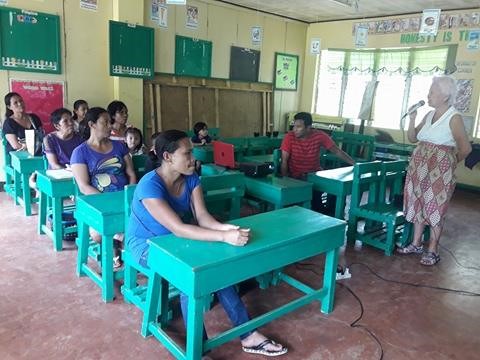 Marina Mission Clinic Completes Health Training for New Barangay Partner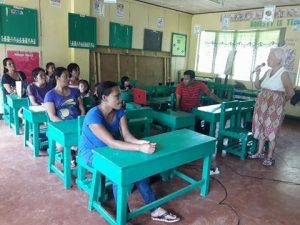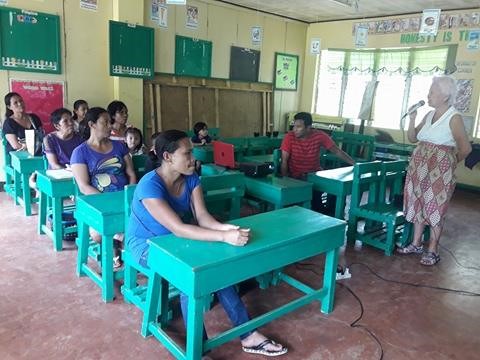 The Silliman University Marina Mission Clinic (SUMMC) has completed it series of health-related seminar-workshops for a core group composed of women in a barangay in the municipality of Mabinay, Negros Oriental.
Barangay Dahile is a new community partner of SUMMC. It hosted the seminar-workshops conducted every Friday and Saturday for around two months until December last year to eight mothers. These mothers are envisioned to take the lead in carrying out activities in the barangay driven at increasing public awareness about health and improving health practices.
SUMMC also undertakes regular free medical consultations in Barangay Dahile, what the University, through its Extension Program, has been doing in towns and remote barangays with the help of doctors like Dr. Fe Sycip-Wale.
Topics ranged from health situation at macro and micro levels, health awareness management to concepts of health and illness.
In another municipality, Dauin, SUMMC also continues with the roll out of its barangay outreach programs. This included the formation of a women's self-help group and training of family health volunteers aimed also at empowering women to pursue small-scale business ventures or livelihood, including herbal capsule making.
SUMMC is accredited by the Department of Health as a primary health care facility of Silliman University lodged under its Extension Program. For decades, it has served as an extension and service-learning arm of the University, providing a training ground as well for students to manage community concerns, offer course-related services, and develop pocket programs. The Clinic has been providing capacity-building and healthcare and livelihood services to indigents, who are mostly children and women who are victims of domestic violence and prostitution.
Read more: History of SUMMC.