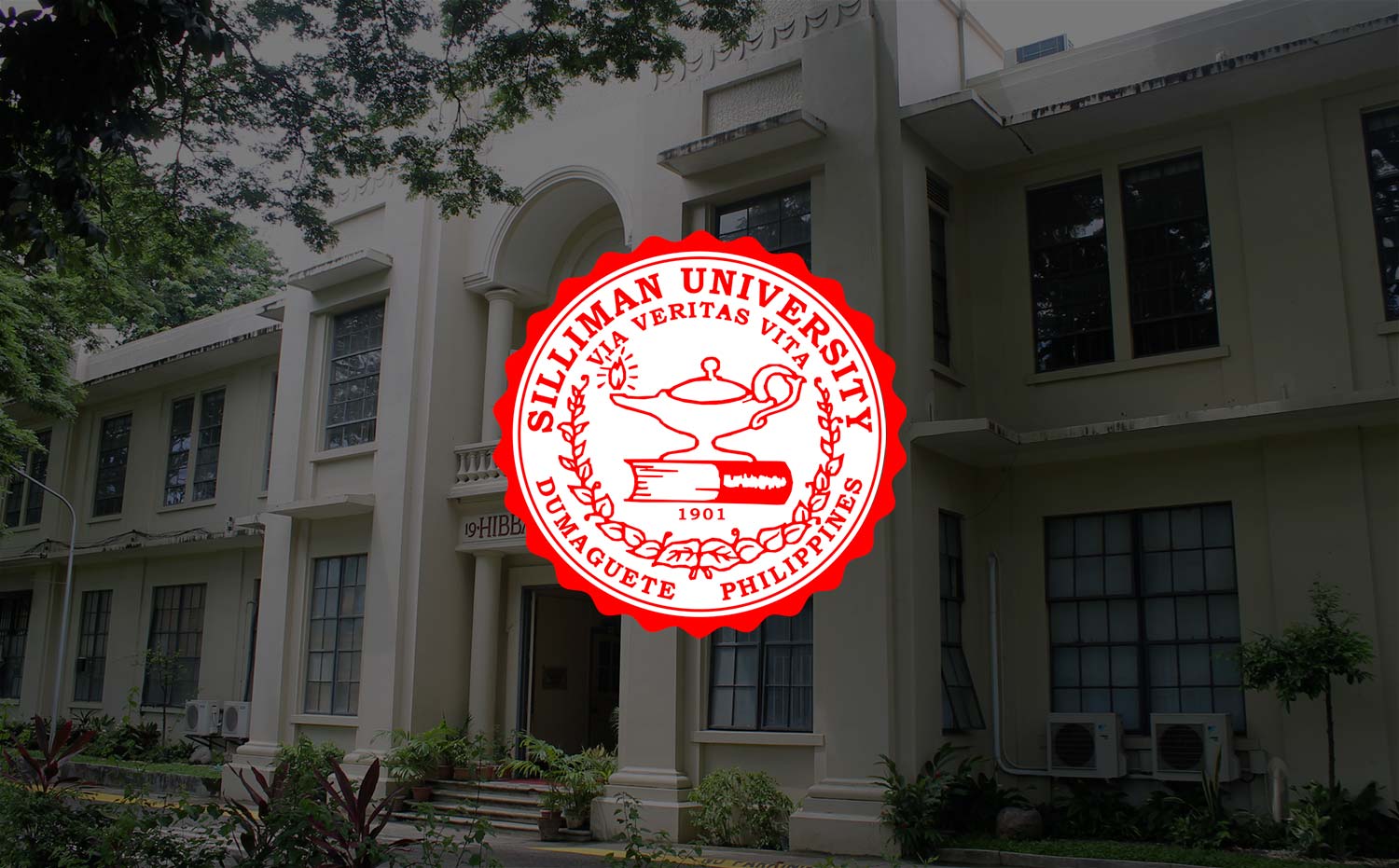 Marina Mission Clinic
HISTORY OF MARINA CLINIC, NOW KNOWN AS SILLIMAN UNIVERSITY MARINA MISSION CLINIC
By Dr. FE L. SYCIP-WALE, Mission Coordinator, Silliman University Marina Mission Clinic 
(Delivered during the soft opening and re-dedication of the Silliman University Marina Mission Clinic, now a primary hospital in the town of Dauin on June 16, 2016.) 
Silliman University Marina Maternity Clinic first opened its door to serve the Dauin community on May 12, 1972. Forty four years ago as part of the Silliman University Medical Center (SUMC). The clinic was first staffed with one full time doctor as head of the team, a medical resident from SUMC rotating every quarter, one medical Intern on monthly rotation, a fulltime nurse, two female aides and two male aides. This eight man team was on duty 24/7 alternating every twelve hours (6AM to 6PM) at the clinic as base and going to a new barangay every week to stay overnight. This service has been going uninterrupted for eighteen years (1972-1990) with no extra remuneration or benefits for the staff but for the satisfaction of having serve the economically disadvantage in the Community of Dauin well.
After graduating from Medical School and finishing post graduate training in Pediatrics I came back to Dumaguete in 1967 and applied to work in the mission field somewhere in Africa. My father, Daniel Z. SyCip and Dr. Jose S. Garcia, who was then the Medical director of Silliman University Medical Center, dissuaded me from going to another country to serve. Dr. Garcia persuaded me to serve our own needy Filipino which he said would be just as a noble deed. I was invited to join the Medical staff of the Pediatric department of SUMC at the same time as a staff and eventually the head of its Extension Clinic working mainly with the financially needy in the Dauin community. I saw a chance of improving the lot of those who have less in life by a comprehensive approach to health care. The SUMC already had extension clinics in place but functioning sporadically depending on the availability of funds. By the time I joined the Extension Service, there was only a clinic left in operation in Looc, Dumaguete City and which really belonged to the City government.
Having seen the need to establish a more stable Extension Service for SUMC not only to serve the community but also to train the necessary personnel to man the planned satellite clinics to serve the larger community, I made a proposal to my father for assistance as I know he had a burden for the poor people of Dauin. He donated a cash gift to purchase a piece of property in Dauin and also to construct a permanent building as the base of the extension. Eventually more building were added to become the Marina Maternity Clinic in 1972, so named after his mother Marina who died in childbirth. Two clinics were established then, one the San Jose Clinic in Manjuyod which continued even after my father passed away until when the Manjuyod management farm was endorsed to the workers association. Marina Clinic funding came from the Presbyterian Church, USA, ending in 2000 and Gottingen church in Germany, ending in 2011. Sometime in 2008, Dr. Ben S. Malayang III, President of Silliman University saw the dilapidation of the building and had it renovated under the SU Extension Program and eventually going to operate again as SU Marina Mission Clinic (SUMMC), a primary health care facility ready for admission of patients which we are celebrating with thanksgiving today.
My father was very interested to put up Marina Clinic for these reasons:

1). Dauin is my father's birth place and his mother Marina Alabata is a native of Dauin. The clinic was named in memory of his mother whom he could not remember because she died when he was about 2 years old.
2). Dauin was a 5th or 6th class municipality which was one of the poorest municipalities of Negros Oriental during that time (60's or 70's) which fitted into SUMC's goal of putting up a clinic in a poor municipality.
3). To keep me from serving in other countries as was my original intention. Thus I have served in the Extension service through Marina Clinic during the best years of my life, (from 1972-2000) even up to this present day without regret.
Before my father decided to help set up Marina Maternity Clinic, he consulted us, my brother Moises L. SyCip and me. He asked if we were willing because it would mean giving up his life time savings and would mean that we will no longer expect anything more from him. Since we know how precious this is to him, we agreed.
I could still remember vividly the beautiful and touching speech of the late Dr. Proceso U. Udarbe, Acting President of Silliman University during the inauguration of Marina Maternity Clinic in 1972. He told the people in Dauin that "this project is a vital link between the doctors, nurses, medical interns of Silliman University and the people of Dauin, a link that joins people to people, a  most sacred trust being the most expensive gift ever given by one man alone". He wished Marina Clinic will serve as such that "those who serve in this clinic will always keep in mind the sacredness of that trust. They must see to it that the sacredness of that trust will be seen when one serves his/her fellow human being."
"The 12-bed Maternity Clinic will be managed by Silliman University. This will not be run like a hospital "according to Dr. Jose S. Garcia, Medical Director of Silliman University Medical Center at that time during the inauguration. "Patients confined in this clinic will be taught above all the art of helping themselves. They will be taught proper sanitation, food preparation and even how to raise vegetables. Nutrition and nursing care will be on a supervised basis with the patients providing for their own food which shall be prepared in a kitchenette provided for by the clinic. There will no dole outs, continued Dr. Garcia, instead, "to preserve the patients' individual dignity, we shall provide the technical portion of the project, we shall work with them through education and inculcate in them the virtue of self-help and self-sufficiency. Nominal fees will be charged and payments may be in cash or in kind".
Dr. Garcia also said that "Marina Maternity Clinic is only a jumping board to many other projects designed for the barrios of Dauin. Health education, family planning, the organization of cooperatives, progressive farming and related self-help projects designed to improve the barrio man's lot, are all part of the project. ." For a poor man's tear of gratitude is better than a pot of gold". (This was the motto/vision of SUMC at that time).
I still remember Dr. Garcia's telling us doctors that in our medical extension work being part of the University is to make innovations, pilot programs or in research about health since we are just a very small dot in terms of health care delivery when compared to the government's health program. Thus our health work was centered in making innovations in primary health care and some of this I would like to mention:
1. Training of an auxiliary health worker or the BHWs to work with the government's midwife in 1973. The World Bank came to visit us to see what the BHWs were doing in one of our pilot area in Libjo. This started the training of BHWs nationwide by our government.
2. Marina Clinic assisted the Province in the establishment of 7 Primary Community Hospital utilizing our Marina Clinic set-up (Model II) and in the social preparation stages of the community.
3. Utilization of alternative medicine both at our clinic base and in the outreach communities up to this time.
4. Community organizing using health as the point of entry into different communities and developing a community-based, community-managed health and health-related programs.
5. Multidisciplinary approach to health care by forming a HAND team approach (H-Health, A-Agriculture, N-Nutrition, D- Community development) expanded by the SUEP to involve more barangays outside Dauin under the Silliman University Comprehensive Rural Integrated Development program (SUCRID) in 1978-1981).
When I think of the speech of Dr. Udarbe and Dr. Garcia, who have the same vision as the donor of this Clinic, are these not enough to remind us of the sacredness of our work as we continue to carry out its noble mission and purpose of which this Clinic stands for? I wish and pray for whoever will be involved with SUMMC, be she/he an ordinary staff or a leader, will have a genuine heart to serve the poor, a task that needs to be taken seriously. The joy of serving ones' people need not be overemphasize, it is commanded of those who are in the position to help to not turn away. For who indeed is my neighbor?
Thank you!