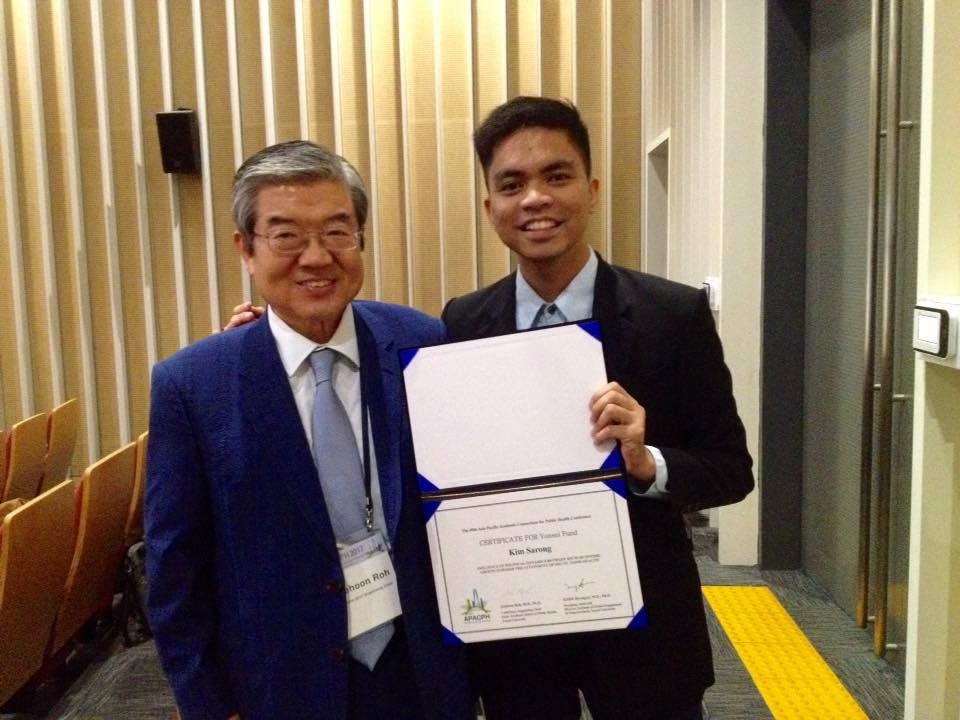 MedTech Faculty Tackles Influence of Politics on Healthcare Delivery in Korea Confab
A member of the faculty of the Institute of Clinical and Laboratory Sciences (ICLS) presented a paper at the 49th Conference of the Asia-Pacific Academic Consortium on Public Health held mid-August at Yonsei University, Incheon, South Korea.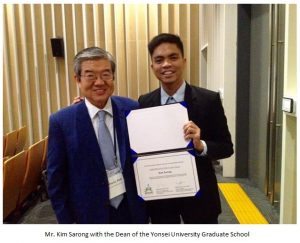 Mr. Kim G. Sarong received the Yonsei University Fund to discuss his paper on "Influence of Political Dynamics between Socio-Economic Groups Towards the Attainment of SDG #3: 'Good Health.'" He was the only Filipino among ten recipients.
In his presentation, he cited the dramatic improvement in the health status in the Philippines, consistent with guidelines set by the World Health Organization. He said this is evidenced by a drop by two thirds in infant mortality, decrease in the prevalence of communicable diseases, and increase in the life expectancy rate to over 70 years old.
But, despite this good news, Mr. Sarong said there are still considerable inequities in health care access and outcomes between socio-economic groups that persist, especially in far-flung communities.
He cited the high cost of accessing and using health care, the challenge of recruitment and retention of healthcare staff in under-served areas, and the influence of political dynamics as among those that impact of equal distribution of healthcare services.
While efforts at addressing gaps are in place, he said "implementation has been challenged by the residents living in the remote areas, large private sectors and people in authority, often creating fragmentation and variation in the quality of services across the country."
In understanding and analyzing the influence of political dynamics in healthcare delivery system vis-à-vis the issues tackled, Mr. Sarong's paper focused the experiences of respondents in the municipality of Ayugon in Negros Oriental.