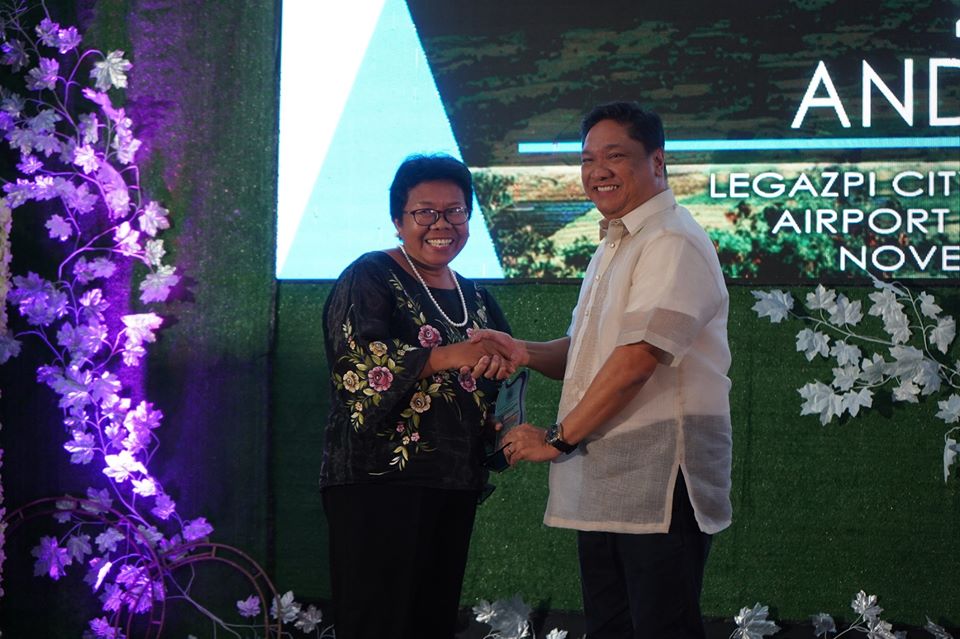 OCESL director named Outstanding Social Worker of the Philippines
Prof. Emervencia L. Ligutom, Silliman University Office of Community Engagement and Service-Learning (SU OCESL) director, was awarded the Outstanding Social Worker of the Philippines by the Philippine Association of Social Workers, Inc. (PASWI) last Nov. 19 at Legazpi City.
As stated in the award citation, Ligutom was recognized for her commitment to PASWI and "sustained effort in promoting transformative social work education for students' life-long learning, thereby producing social work leaders in the country."
Ligutom, the only awardee from Visayas, was one of the five social workers in the Philippines awarded by PASWI. She was nominated by the PASWI Negros Oriental and Siquijor Chapter, which she currently leads as its president.
After graduating in 1976, Ligutom started her career as a social worker with the SU Medical Center. After finishing her master's degree in the University of the Philippines as a United Nations Children's Fund (UNICEF) scholar, Ligutom returned to SU and has been with the University for more than 30 years.
"It makes me feel that I'm really on the right track. I'm practicing my profession the way that I should, I'm serving people…with a sincere commitment, passion and excellence…so it really makes me feel very happy."