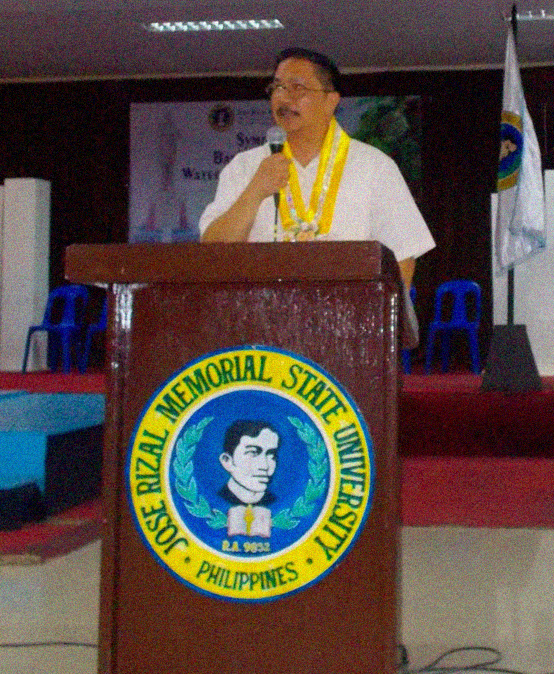 OSA Alcala lectures on Hydrology, Protection, Conservation of Water Resources
Geologist and 2019 Outstanding Sillimanian Awardee (OSA) Moses L. Alcala gave a lecture on Hydrology and the Protection and Conservation of Water Resources attended by over 180 students, faculty, LGU representatives of Dapitan and Dipolog cities, and the Dapitan City Water District.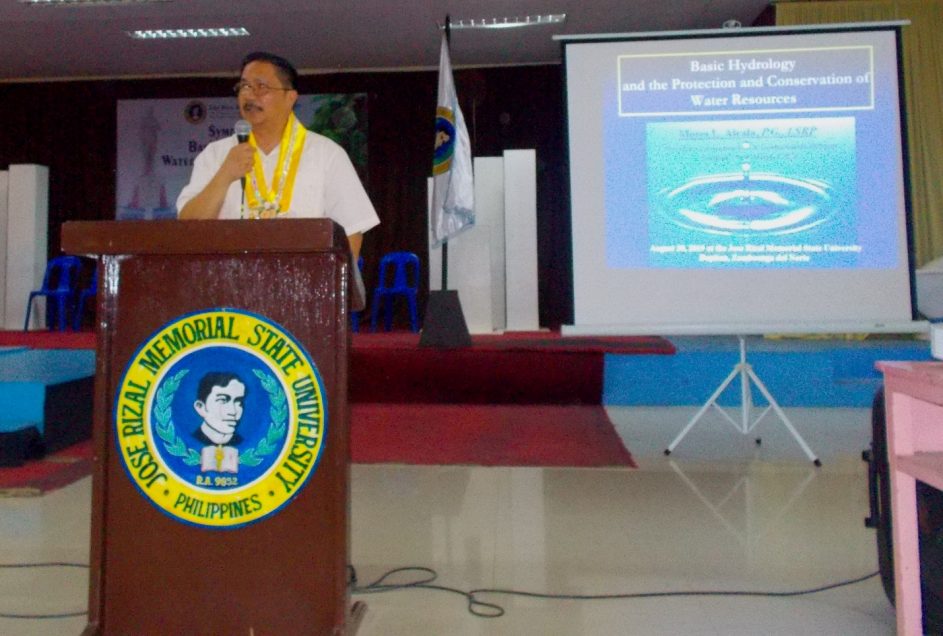 The lecture held at the Jose Rizal Memorial State University (JRMSU) in Dapitan City, last August 30, 2019 was upon the invitation and hosted by JRMSU Vice President for Research, Development and Extension, Dr. Maria Rio Naguit.
The City of Dapitan has great interest in such a topic due to problems in their water supply.
Alcala also lectured on Plate Tectonics and Geologic Hazards in Negros, as part of the OSA Balik Talent Lecture Series. The lecture was held at the Villareal Hall Moot Court at Silliman where students, faculty, scientists, and LGU representatives from Sibulan and Bayawan City in Negros Oriental were among the attendees.
Geology students from the Negros Oriental State University were also present. Alcala presented over a hundred color slides and discussed the major causes of earthquakes in Negros, among other geologic hazards including tsunamis. He also presented historical cases, many of which the people of Negros are not aware of.
Alcala is a Licensed Site Remediation Professional in his home State of New Jersey. He grew up in Dumaguete City and finished his Early Childhood School (1965), Elementary (1971), and High School (1975) all at Silliman. He earned his BS Geology degree from University of the Philippines in 1981 and did post-graduate studies in petroleum geology at Clausthal University in Germany (May 1985 to May 1986). Alcala then proceeded to earn a Masters degree in Geology from City University of New York (1990).
Alcala recently received the OSA, in the field of Applied Environmental Geology, during Silliman University's 118th Founders Day celebration, last August 28, 2019, in Dumaguete City.