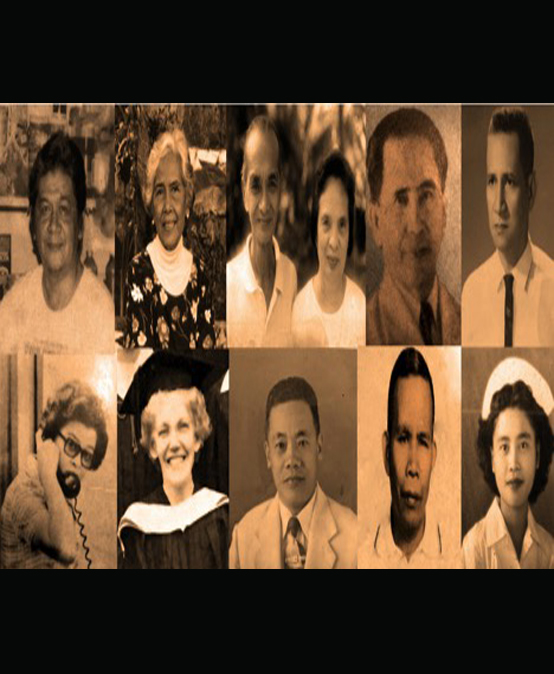 Silliman honors 11 Heritage Builders for 2018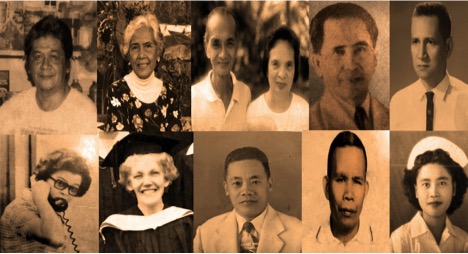 Eleven names of long-serving faculty and staff of Silliman University who have passed on were unveiled in a solemn ceremony on Aug. 23 at the Silliman Hall. Their names are etched in plates and will be added to the list of personnel previously honored on the Heritage Builders Wall, located at the south lawn of Silliman Hall.
This event honors and acknowledges Silliman missionaries, administrators, faculty, and staff members who have echoed the generous service of President Emeritus David Sutherland Hibbard and Professor Emeritus Laura Hibbard in leading pioneering missions within a length of service which have paved the way for a glorious Silliman campus life and the endless pursuit of institutional excellence. The Hibbard couple's gift of service and that of the 2018 HERITAGE BUILDERS have come together to form a common story: the Classroom, the Court, the Community, and the Culture – basic building blocks for the Silliman brand of Character, Competence, and Faith. One of the ultimate goals of Heritage Builders is to somehow link the stories of glory and generosity to highlight the flow of valuable traditions of giving and gratitude – for all to be inspired, touched, and be moved to enrich their own immediate communities and beyond.
The Heritage Builders has become a roll of honor, and it has been among the springboards for expressions of loyal service to the University. It was initiated in 2007, and has honored more than 100 members of the Silliman community.
This year's honorees are:
Flaviano D. Aranas, Chief Cook, Food Services Department (1955-1988)
Esther M. Corton, Instructor, Early Childhood School (1959-1985)
Arturo P. and Erlinda J. Cuevas, Director, Audio Visual (1957-1989);
Prof., High School Department (1949-1986)
Segundo V. Galicano, Professor, College of Law (1935-1959)
Henry C. Nicolas, Dean, College of Law (1949-1987)
Lydia N. Niguidula, Christian Education Pastor (1956-1992)
Frances Van V. Rodgers, Founder, Home Economics Dept. (1918-1958)
Francisco P. Somera, Assoc. Prof., Chemistry Dept. (1930-1951)
Pablo A. Tuazon, Cook, Food Services Dept. (1948-1984)
Florence A. Urbino, Chief, Nursing Service , SUMC (1952-1990)