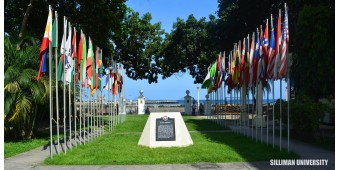 Silliman Hosts 64 Korean Exchange Students from Hannam University
---
Sixty-four students from Hannam University, South Korea are in Silliman University for two separate month-long exchange programs from January 9 to February 3.
Forty-one Hannam students are enrolled in the Intensive English Program (INTEP) handled by the Language Department and the English and Literature Department of the College of Arts and Sciences.
The other 23 students from Hannam's Linton School of Global Business (LSGB) are handled by the College of Business Administration. They are exposing the Hannam students to the state of Philippine business and culture, and the prospects of social and economic integration between Korea and Philippines.
Together with the students from Hannam are their respective professors: Prof. Kwang Yil Park of LSGB and Prof. Namsoon Kim for the INTEP group.
Hannam is one of the partner universities of Silliman University.