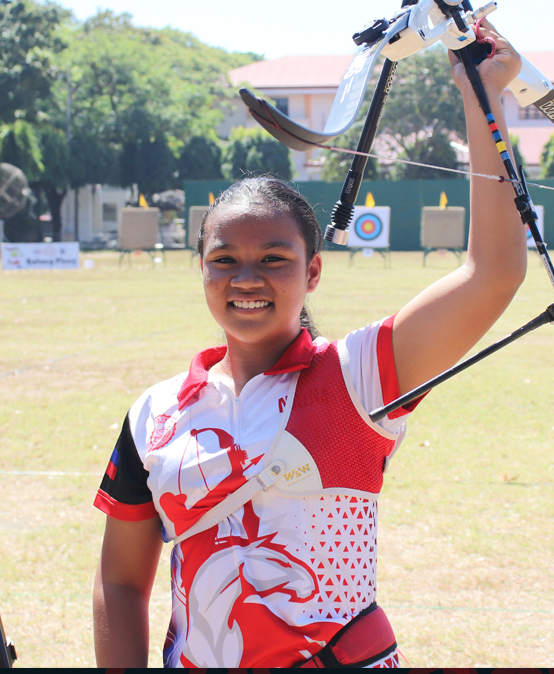 Sillimanian archer bags 7 golds in Batang Pinoy Visayas
With seven gold medals in archery, Naina Dominique Tagle emerged as the most bemedaled athlete after representing Dumaguete City in the Batang Pinoy 2019 Visayas Qualifying Leg last Feb. 23-March 2 in Iloilo City.
Tagle, a fifth grade student at the Silliman University (SU) Elementary School, claimed her seventh gold medal and secured her place in the nationals after defeating Dencil Shane Dinopol of Cebu City, 7-1, in the Olympic round finals last Feb. 28.
Despite being the youngest in her category, the 10-year-oldTagle, swept all gold in the 20-meter, 30-meter, 40-meter, and 50-meter events in the girls' cub category for 13 to 14-year-old competitors and the single fita and mixed team event with Matt Charrid Bajado.
Tagle is the younger sister of Sillimanian archer Nicole Marie Tagle of SU Senior High School, whose achievements include representing the Philippines in the 2018 Youth Olympic Games and winning silver and bronze in the 2017 Southeast Asian Games.
The Batang Pinoy 2019, also known as the Philippine Youth Games, is a multi-sports, open tournament organized by the Philippine Sports Commission for Filipinos 15 years old and below, based on the Batang Pinoy calendar year.