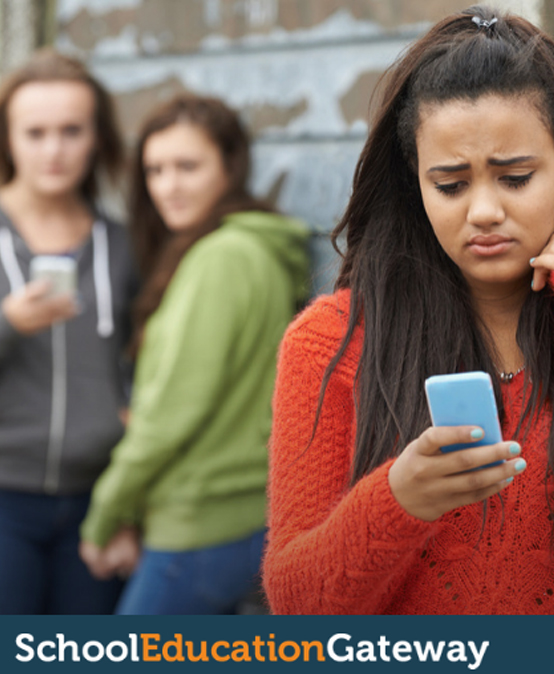 eOSP version – 7 March 2019
This digital newsletter is a digest of calls for participation, research collaborations, fellowships, scholarships, events and other opportunities as well as news of breakthroughs and scientific discoveries for Silliman University.  It is curated by the Office of Strategic Partnerships.
According to UNICEF, only 19% of the adolescents who feel unsafe online would tell a teacher.
Teachers, the online course "Bullying – not in my class!" from #EdGateway helps you identify old and new forms of bullying, and discusses key ingredients for a safe learning environment. Register now.
The course is designed to provide teachers with an insight into bullying and cyber-bullying, increasing their knowledge and understanding about these phenomena. As an overall goal, it aims to help teachers to identify strategies to deal with or prevent this problem at school. To that end, course participants will be encouraged to share their knowledge and experiences.
Course Certifications will be given out.
Open call under the Spain Programme for International Cooperation on Industrial Research and Development (Unilateral) of industry-driven and close to market R&D Projects between Spanish companies in collaboration with entities (companies, research centers, universities, other R&D-performing organizations) .
Please see attached document. 
Germany: The Cluster of Excellence "Balance of the Microverse" at Jena University invites applications for 9 Doctoral and 7 Postdoctoral Researcher Positions
Deadline: 20 March 2019
The Cluster of Excellence "Balance of the Microverse" of the Friedrich Schiller University Jena, Germany, combines expertise in life, material, optical and computational sciences to elevate microbiome studies from descriptive to hypothesis-driven and functional analyses. Our core mission is to elucidate fundamental principles of the interactions and functions in microbial communities in diverse habitats ranging from oceans and ground water to plant and human hosts.
Germany/Hamburg: PhD and PostDoc positions in the Cluster of Excellence "Climate, Climatic Change and Society"
Universität Hamburg and its partner institutions invite applications for research associate positions within the Cluster of Excellence "CLICCS". Within the course of the upcoming year a total of  18  Postdoc positions as well as 30 PhD positions will have to be filled.
Participating departments include biology, geosciences (oceanography, meteorology, geography, soil sciences), humanities, law, mathematics and informatics, river and coastal engineering, social economics, social sciences and humanities, urban planning and regional development.
Italy: PhD scholarships in the Sant'Anna School of Advanced Studies in Pisa (various research fields)
Deadlines: varying depending on the topics (mostly between May and July).
The Ph.D. Programmes at the Scuola Superiore Sant'Anna are designed for talented graduates from around the world, who wish to carry out study and research in an international campus based in Pisa.
See attached document for details.
Tech4Culture PhD Scholarships
"PhD Technology Driven Sciences: Technologies for Cultural Heritage (T4C)"
A a new doctoral programme in "Heritage Sciences" specifically focused on technologies applied to Cultural Heritage. It offers joint supervision (academic and non-academic), excellent scientific training, training in soft skills, national and international short-term visits and secondment opportunities.
Tech4Culture aims to create experts able to develop technological solutions for the restoration, the diagnostics, the use and promotion of cultural heritage, with a direct impact on both regional and national research systems.
The project pays particular attention at involving key sectors and companies in the non-academic field and at providing excellent training to PhD students for the acquisition of transferable skills. The second call is now open and has a deadline of 7 May 2019.
More information attached.
HERILAND – Cultural Heritage and the Planning of European Landscapes – 15 research and training projects available in Italy, Israel, the UK, Sweden, Poland and the Netherlands
Would you like to become part of a new generation of cultural heritage managers and planners? Would you like be employed and trained as a PhD researcher and to work, with a prestigious European fellowship, in an international and multidisciplinary team of researchers, professionals and entrepreneurs in the field of cultural heritage? Then, the HERILAND partners would like to hear from you. Apply to undertake a doctorate in one of our 15 research and training projects in Italy, Israel, the UK, Sweden, Poland and the Netherlands. You should apply via 
www.heriland.eu
The European Training Network "Cultural HERItage and the planning of European LANDscapes" (HERILAND) invites applications for 15 PhD fellowships to be funded by the Marie-Skłodowska-Curie ITN Action as part of the H2020 Programme of the European Commission. HERILAND is a consortium of high-profile universities, institutions with acknowledged heritage, landscape and planning expertise, civil society organizations and SMEs, located in Italy, Poland, Israel, Sweden, the UK and the Netherlands.
PhD Scholarship on Micro-, meso- and macroporous nonmetallic Materials: Fundamentals and Applications, Germany
The Research Training Group MIMENIMA (DFG GRK 1860) Micro-, meso- and macroporous non-metallic Materials:
Fundamentals and Application offers 10 Full PhD Positions (wage bracket TV-L 13)
Working for a doctorate in the Engineering Sciences (Dr.-Ing.) or the Natural Sciences (Dr.rer.nat.) Starting October 1st, 2019, for a fixed term of 3 years