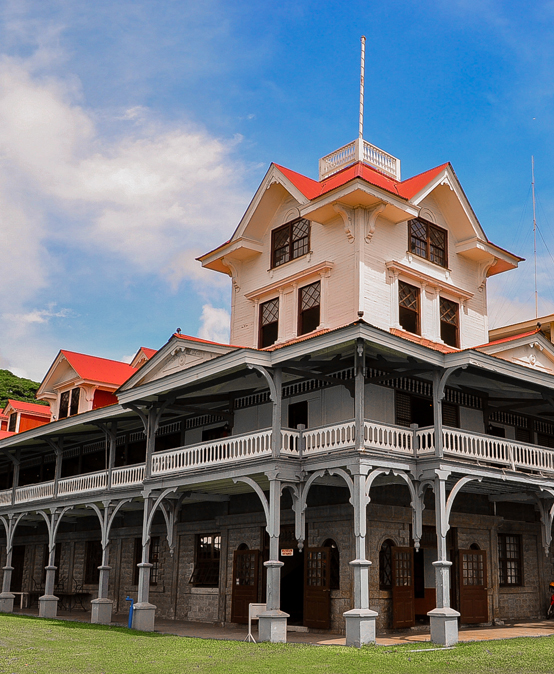 SU Admin: DOLE assumes jurisdiction
PRESS RELEASE | July 11, 2019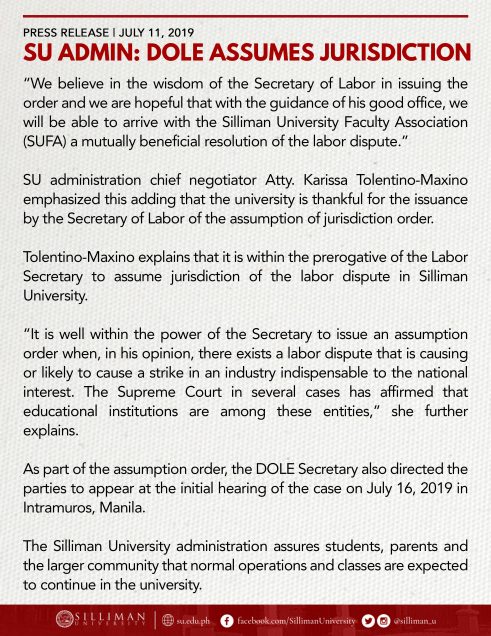 "We believe in the wisdom of the Secretary of Labor in issuing the order and we are hopeful that with the guidance of his good office, we will be able to arrive with the Silliman University Faculty Association (SUFA) a mutually beneficial resolution of the labor dispute."
SU administration chief negotiator Atty. Karissa Tolentino-Maxino emphasized this adding that the university is thankful for the issuance by the Secretary of Labor of the assumption of jurisdiction order.
Tolentino-Maxino explains that it is within the prerogative of the Labor Secretary to assume jurisdiction of the labor dispute in Silliman University.
"It is well within the power of the Secretary to issue an assumption order when, in his opinion, there exists a labor dispute that is causing or likely to cause a strike in an industry indispensable to the national interest. The Supreme Court in several cases has affirmed that educational institutions are among these entities," she further explains.
As part of the assumption order, the DOLE Secretary also directed the parties to appear at the initial hearing of the case on July 16, 2019 in Intramuros, Manila.
The Silliman University administration assures students, parents and the larger community that normal operations and classes are expected to continue in the university.