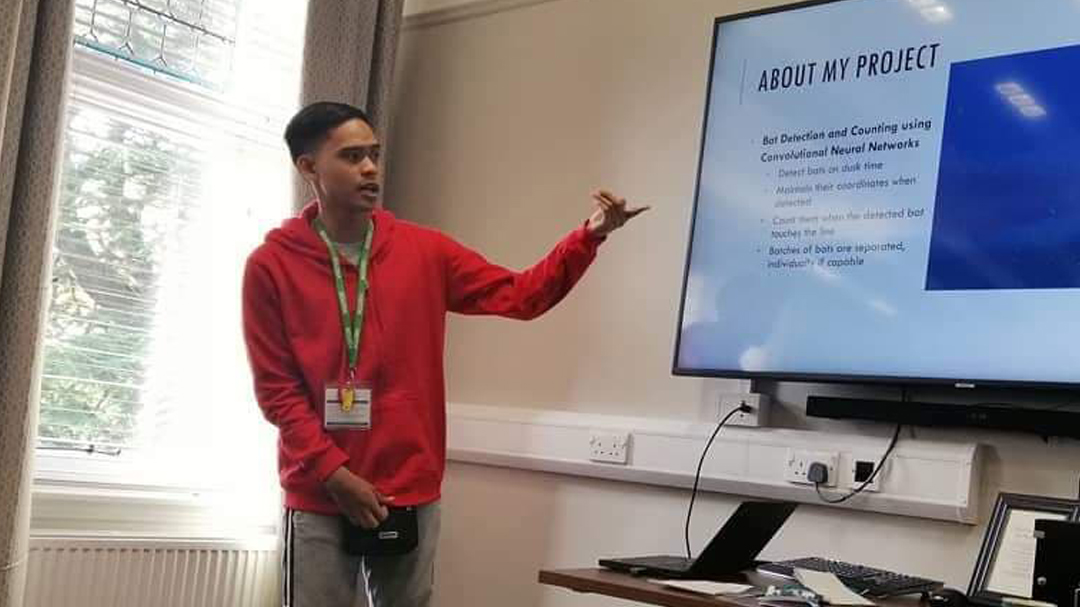 SU ComSci grad wins Chester Zoo award, trains in UK
Silliman University graduate Charles Christian Cariño (BS Computer Science, 2019) now trains in the United Kingdom (UK) after receiving the Chester Zoo William Oliver Philippine Champion Award 2019 for his bat monitoring project.
Cariño's project, "AUTOBAT Counter: a Digital Monitoring of Bats using Convolutional Neural Networks in the Philippines," was one of the six chosen conservation projects to receive the Award.
The Award provides financial and technical support to projects in the Philippines chosen by Chester Zoo, based on their positive conservation impact.
Cariño, currently in the UK for the three-week that started October 9, 2019, enjoys the fully funded training program with Chester Zoo as part of the Award. The program includes conservation skills training, project/workshop facilitation training, project planning training, and an elective training.
"[My] goal is to create a structured project proposal and develop my project throughout the course of two years after our training," he said.
Cariño's project aims to accurately detect bats during their fly-out at dusk time.
"This project would [revolutionize] the current counting methods [used by] expert bat counters [who] rely only on estimates, where they use their counting ticks [for] every 10 bats. With this program, we can get almost accurate bat count as evidence for future bat conservation action plans," said Cariño.
Cariño first worked on the project with his groupmates Koya Seth Cornelio and Angel Michelle Ross, who are also BS Computer Science graduates of Silliman University. Last August, their team won first place in the undergraduate oral presentation of the 28th Annual Philippine Biodiversity Symposium at Visayas State University, Baybay City, Leyte.
"After the team graduated [last March 2019], I was with my uncle who gave us the entire idea of the project, and [we] submitted my project proposal to Chester Zoo. One month later, I was sent an email from the zoo to have a one-on-one interview, but I requested my team to attend since my application involved my team as the main members for the project. [The interview] went smoothly," said Cariño.
Chester Zoo, located in Cheshire, England, is operated by the North of England Zoological Society, a conservation and education charity committed to preventing extinction. According to the Zoo's website, it has over 27,000 animals and 125 acres of zoological gardens, garnering about 1.9 million visitors a year.