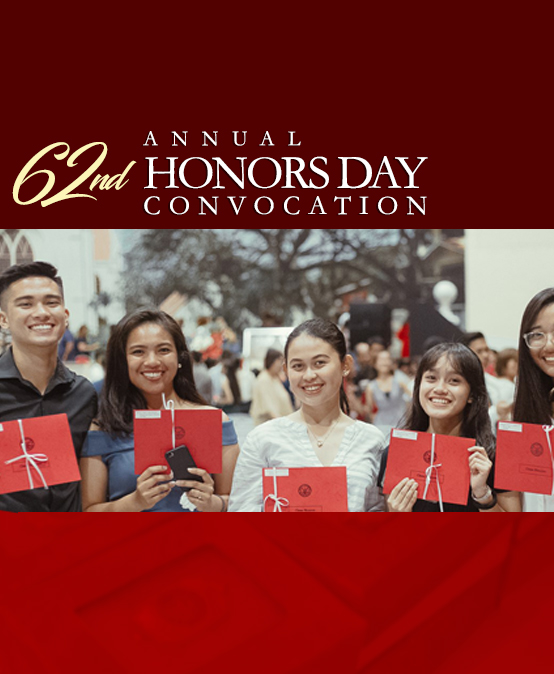 SU confers 899 honor students, 3 co-curricular awardees
Silliman University (SU) confers honors to 899 students for top academic performance and co-curricular awards to three students for their exemplary academic excellence and student leadership.
While the 62nd annual Honors Day convocation has been canceled following the SU Administration's Advisory No. 9 issued last March 11, 2020, the honor students may still obtain their certificates and medals from the Office of Registrar and Admissions (ORA).
Based on the list from ORA, seven students received University Honors, the highest honors that SU bestows on graduating seniors. University Honors are awarded to students who have sustained excellent scholarship throughout their junior and senior years, for which they have previously received College Honors. The names of the recipients of University Honors shall be inscribed on the Bronze Tablet of SU.
Meanwhile, 152 senior, junior and sophomore students received College Honors in recognition of their superior scholarship. College Honors represent the upper three percent of their class in their respective schools, colleges, and institutes, as students with an average of 3.5 QPA and above.
Moreover, 740 senior, junior, sophomore, and freshman students received Class Honors as students who constitute the upper 10 percent of their class, given that they have an average of at least 3.25 QPA.
SU also conferred co-curricular awards to the following students: Aprille Roselle Vince R. Juanillo from the College of Mass Communication (Most Outstanding Student of the Year); Rhyn Anthony Nique S. Esolana from the School of Public Affairs and Governance (Service Award and Leadership Award); and Neil Anthony E. Lajot from the College of Mass Communication (Sophomore Student of the Year).
* For the COMPLETE LIST OF HONOREES & AWARDEES, click here: Class Honors, College Honors, University Honors, Co-Curricular Awardees