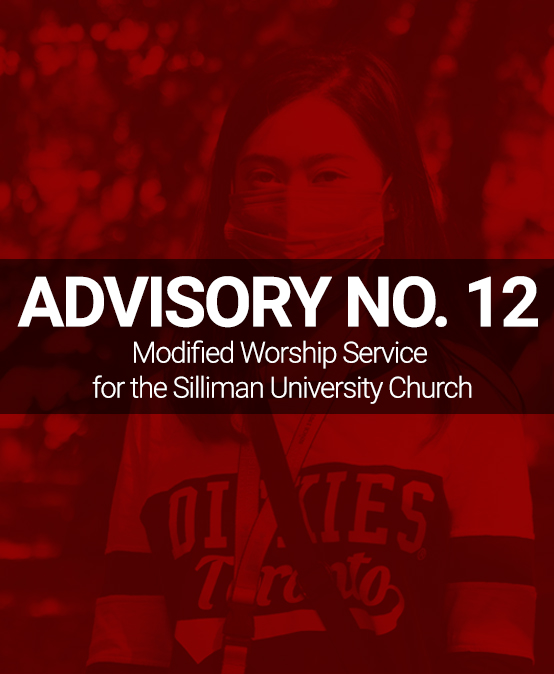 ADVISORY NO. 12: Modified Worship Service for the Silliman University Church
In view of the current situation, church services at the Silliman University Church will be modified for the safety of all members and the Silliman community. The service will be broadcasted on DYSR and will be streamed live online at 9:30 A.M. While members have the option of attending the church service, we encourage everyone to stay at home and listen to the broadcast and online live streaming over Facebook.
There will only be one service which is at 9:30 in the morning as stated above. However, the church will remain open the whole day for those who want to pray and meditate. This will be the format for church services until further notice.
We ask everyone to continue praying for the safety of our community, our country and all nations affected by the COVID-19 outbreak.