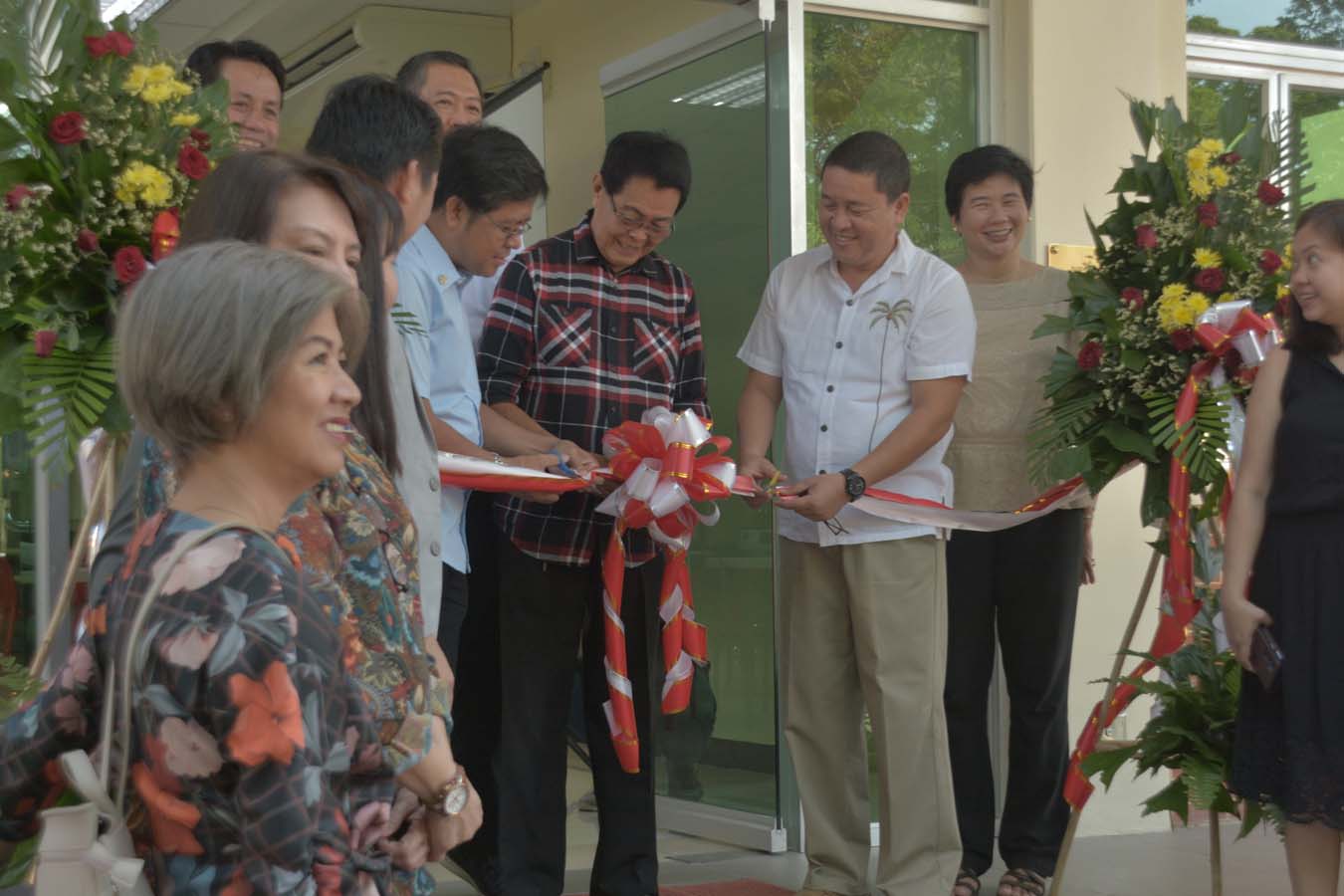 SU launches technology business incubator
The Silliman University Technology Business Incubator (SU TBI) has opened its doors to provide support services and facilities to help inventions of students and professionals, develop startups or newly established businesses, and other business ideas.
Formally launched last Dec. 7, the SU TBI located at the Mariano & Lina Lao Hall aims to help students and professionals develop their early-stage technologies into market-ready products by providing them with a range of resources, services and facilities.
Prof. Janice Antoniette Forster, SU TBI manager and Information Technology Department chair, said the goal of SU TBI is to produce inventions and firms that would be financially viable and would be able to sustain operations and compete in the market while being in the incubation facility.
"Our mission is to promote innovation and technopreneurship towards commercialization by promoting the culture within the University and the outside community, through the provision of a range of resources, services, and facilities needed during the development stage," said Forster.
Engr. Klint Ian Austero, Innovation and Technology Support Office (ITSO) specialist of SU TBI and Computer Engineering Department faculty member, said through SU TBI's Incubation Program, SU TBI can support startups, groups and individuals including those outside the Silliman community in conceptualizing an idea; looking for support services such as venues, facilities and seed money; and searching for mentors and investors.
With support from the Dr. Mariano Lao Innovation, Creation, and Invention (ICI) Laboratory and the Department of Science and Technology (DOST), Austero said incubatees of SU TBI can avail the following: access to available facilities, services and equipment for product research and prototyping; access to a fund of up to PhP100,000; mentorship from the SU TBI community (faculty, alumni, industry partners); networking events and investor pitching; legal counselling and intellectual property management; business development support and marketing assistance; and administrative support.
"As an incubator, [SU] TBI focuses on supporting startups to use modern technology as a primary means of innovation," said Dr. Dave Marcial, SU TBI project lead and College of Computer Studies dean.
SU TBI's focus areas, said Austero, include energy technologies, educational technologies, Internet of Things, and environmental technologies.
The SU TBI currently offers the following spaces, open to those who are interested: the Dr. Mariano Lao ICI Laboratory; a co-working space; a mini-conference room; and a community hub, all located in the Mariano & Lina Lao Hall at the SU Junior High School department.
Aside from the Incubation Program, SU TBI also provides trainings, seminars and workshops open to the community.
In the academe
Marcial said SU TBI's mission is to empower ideas and change the "academic" mindset into an "entrepreneurial" mindset.
"Technology business incubation…is where we wish to incorporate entrepreneurship in all academic programs plus technology, leading towards commercialization," said Marcial.
SU TBI, said Forster, provides students in and outside Silliman a research grant of PhP100,000 for the prototype development of ideas and thesis or capstone projects that have entrepreneurial value.
The SU TBI can provide the grant to up to 10 teams a year, added Forster.
This year, Austero said three teams of Engineering students in SU received the grant. He said the teams are currently working on the prototype of their projects, which will be supported by the SU TBI in strengthening their projects' intellectual properties and finding investors for the projects.
"What we're trying to do is, those research from students, we really want to put it to market," said Austero.
Meanwhile, DOST-Philippine Council for Industry, Energy and Emerging Technology Research and Development (PCIEERD) Research Information and Technology Transfer Division Chief Russell Pili said the TBI Program of DOST is a partnership program for higher education institutions.
"The reason why we want TBIs launched in universities is because we want to make use of the ideas of your students and faculty and to be able to bring them out in the market," said Pili.
In the community
Marcial said the SU TBI aims to help improve the economic conditions in the region.
"Job creation, business development, increased entrepreneurialism, and among others are the specific benefits to the community Silliman Sinergy TBI is hoping for," said Marcial.
Forster said the SU TBI will also be promoting partnership between the public and the private sectors in regional economic development and job creation.
"We will be strengthening partnership and collaboration with mentors, developing entrepreneurs not only in the university but the outside community," said Forster.