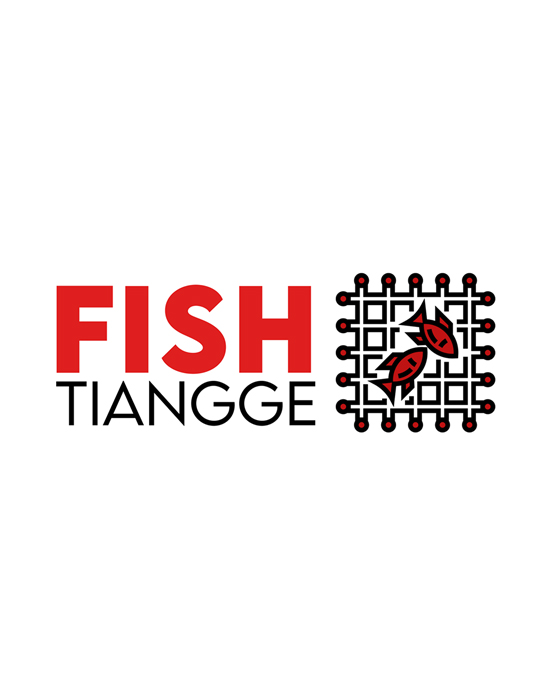 SU-led project 'Fish Tiangge' helps fishers sell online
Silliman University (SU), through its Technology Business Incubator (SInergy TBI), its Fish Right Program team, and the Dr. Mariano and Lina Lao Ideation, Creation, and Innovation (ICI) Laboratory, launched a Facebook page for fishers in Southern Negros to sell online and directly connect with buyers.
The "Fish Tiangge" Facebook page, currently a prototype of the platform, has been in operation in Dumaguete City for over two weeks to cushion the COVID-19 pandemic's impact on the livelihood of local fishers and fish vendors.
"[SU], as one of the implementing institutions of the BFAR-USAID Fish Right Program, continues its assistance to the fisheries sector in South Negros amid the COVID-19 crisis. The SU South Negros team, headed by Dr. Ben S. Malayang III, wanted to virtually connect fish vendors and consumers to directly and privately transact business. This initiative is also a way of empowering small fishers and fish vendors to continue making a living with dignity given that the financial subsidy and food assistance from the government are not enough to meet their daily essentials," said Dr. Enrique G. Oracion, SU director for research, in his column "Securing Food Security Frontliners" published last April 26, 2020 in MetroPost Dumaguete.
Dr. Ben S. Malayang III, principal investigator of the Fish Right Program for Southern Negros and former SU president, in his concept note on Fish Tiangge: "The South Negros area has among the poorest people in the Island. Most of these poor are fishers dependent solely on what the sea could give them…They are more slaves to chance and luck than farmers…The COVID emergency is highlighting this fact…To fishers, especially small ones, a single checkpoint could ruin a delivery. Absence of public transportation closes access to markets. The moon, and the mood of the sea, could stop them from fishing."
Malayang said fishers associations, catch aggregators, traders, market vendors, and institutional and household buyers in Dumaguete have been using the Fish Tiangge page as a platform to facilitate non-face-to-face transactions.
"The transactions are direct and private, and so [it has] no entanglements with bureaucratic permits and licensing. It has the ability to bypass retail middlemen and delivery bottlenecks, and so offers fishers lesser cost per kilo of fish sold. It encourages a small fisher to become an entrepreneur in the local fisheries supply chain," he added.
Fish vendors, said Oracion, post photos of their products and their corresponding prices on the Fish Tiangge page, along with their contact numbers for direct transaction.
"The Fish Tiangge team would also advise the buyers how to proceed with the transaction. The mode of payment is cash on delivery," Oracion added.
SInergy TBI, which operates under Oracion's office, leads the technical aspect of creating the online platform.
As of now, Oracion said a Facebook page is the most feasible platform for the fishers and vendors, but the development of a mobile app is underway.

Reaching more fishers
SU and its partners plan to expand the reach of the Fish Tiangge project by introducing the platform to small fishers' associations in Southern Negros municipalities.
Malayang said an elected member in each association will be trained at the Dr. Mariano and Lina Lao ICI Laboratory to be an "E-Tiangge" manager.
The Dr. Mariano and Lina Lao ICI Laboratory, through its donor Dr. Mariano C. Lao, will also provide a grant of PhP19,799 per association, which will cover the expenses for the elected E-Tiangge manager's training; a device such as a smartphone or tablet; a WiFi router; and PhP6,000 worth of load.
"E-commerce is here…But its power and potentials have yet to be harnessed in support of the small folks: fishers, among them, particularly in the remote areas of the Philippines where poverty among fishers and farmers is threatening the food security and supply chain of the entire country…Fish Tiangge could be a new future for small fishers in Southern Negros," said Malayang.
The Dr. Mariano and Lina Lao ICI Laboratory is known for offering student grants, scholarships, and programs for IT-training and free computer education for senior citizens, employees, and students.
"Dr. Lao, who has been helping the poor and marginalized, must be inspired with the idea that the [Fish Tiangge], which uses [a] simple platform, could function even after the pandemic to secure fishers' incomes, thus improving their resilience to market stresses," said Oracion.
Dr. Betty Cernol-McCann, SU president, lauded the initiative saying "the project does not only help the fishermen sustain their daily living but the University's manifestation in extending its expertise to the greater community as well."
"The project would not have been possible without the help of sponsors and donors like Dr. Lao who donated 200,000 to fund the ten 'E-Tiangge' that are managed by also ten associations," McCann added.
SU joined the Fish Right Program of the Bureau of Fisheries and Aquatic Resources (BFAR) and the United States Agency for International Development (USAID) in 2019 to establish and strengthen sustainable fishing in Southern Negros.