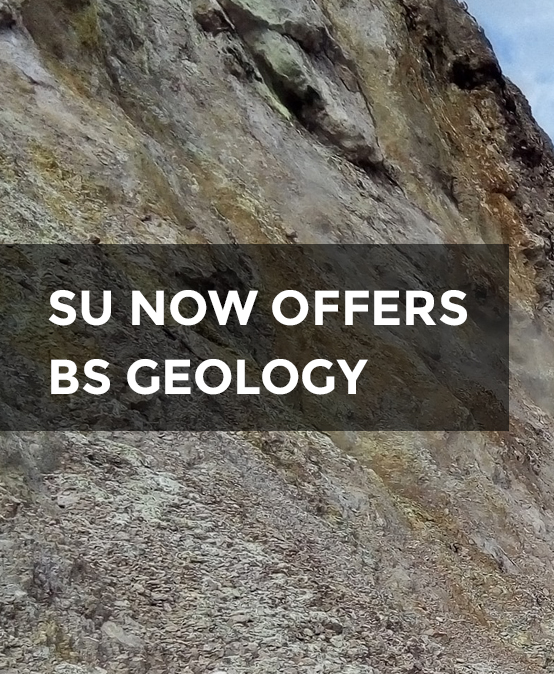 SU now offers BS Geology
Silliman University (SU) offers the Bachelor of Science in Geology program, effective SY 2020-2021.
The admission requirements and screening process are as follows:
Admission Requirements and Screening Process
For School Year 2020-2021
Submit an electronic certified true copy of Senior High School card to the Physics Department's e-mail address: [email protected] STEAM graduates should not have a grade below 85 in Math, Physics, and Chemistry. For non-STEAM graduates, the General Average Grade must not below 85 and should enroll and pass the Augmentation subjects in Physics and Math with a final grade, not below 2.5. For graduates of Science and Engineering degrees, they should submit an electronic certified true copy of their transcript of records to

[email protected]

. They must not have a grade below 85 or its equivalent in their major subjects These particular graduates are classified as regular 3rd-year students except those without any of the following courses in their baccalaureate programs:

Electricity and Magnetism, Optics, and Modern Physics
Engineering Drawing and Surveying Method
Principles of Geology and Geomorphology
Mineralogy
Stratigraphy and Historical Geology
Calculus

Petrology
After submitting the required documents, the applicants will receive an e-mail for a scheduled on-line or electronic interview.
Qualified applicants will be notified by e-mail and may proceed with the enrollment procedures shown on the University website: http://su.edu.ph/admissions-procedures/
For inquiries, please contact the SU Physics Department through:
Email: [email protected]
Tel #: (035) 4226002 loc 317