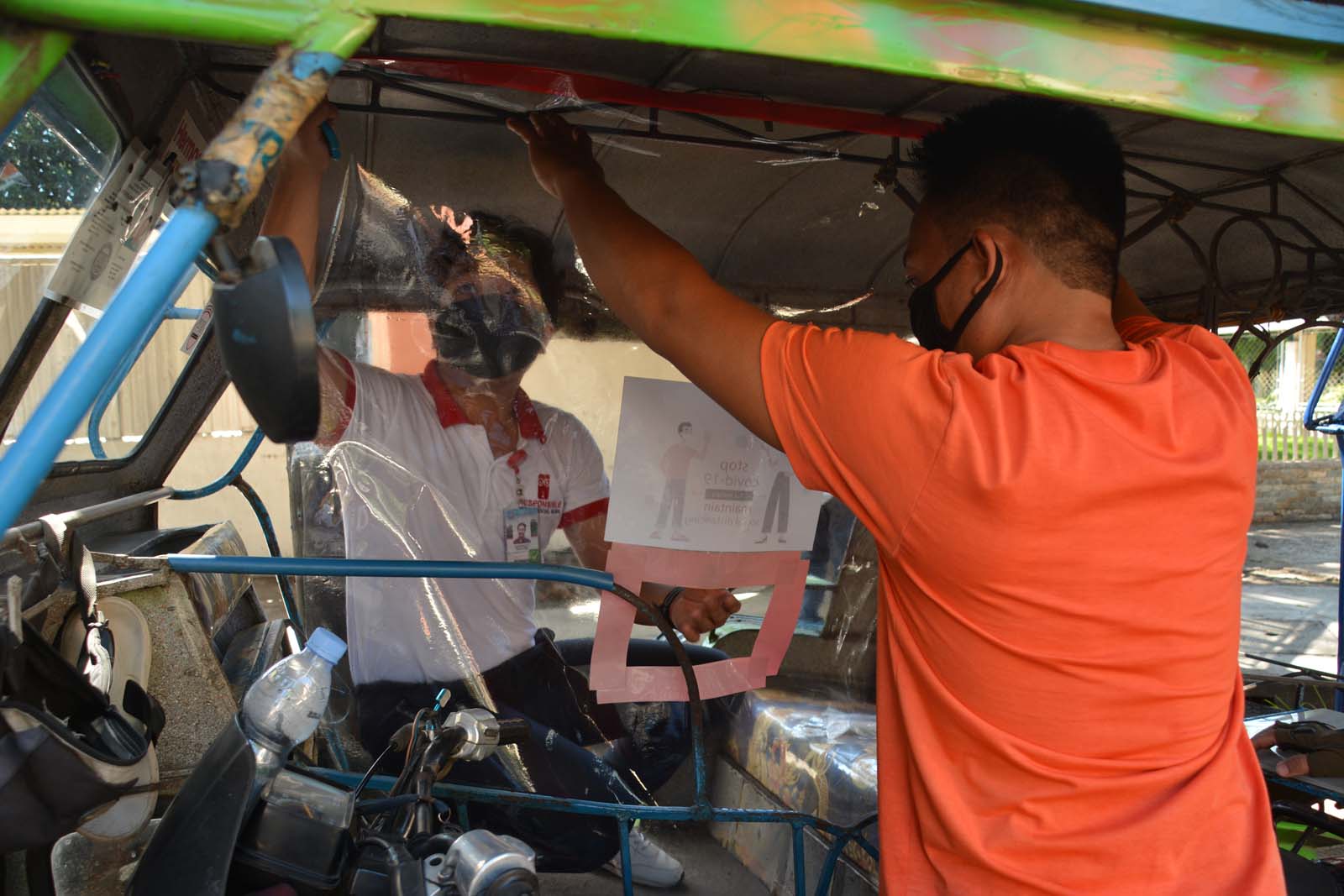 SU provides 'pedicab shields' to protect drivers, passengers
Silliman University (SU), through its Technology Business Incubator (TBI), distributed free plastic shields for motorized tricycles or pedicabs in Dumaguete City as a COVID-19 protective measure for drivers and passengers.
SU TBI staff led the production, distribution, and installation of 100 pedicab shields or "pedi-shields" last June 4-5, 2020 in front of the SU Junior High School gate.
Prof. Janice Antoinette V. Forster, SU TBI manager, said they initiated the project after learning about pedicab drivers in other cities being infected by COVID-19.
"[The pedicab drivers roam] around…They come face-to-face with different people in different parts of the city. We thought that it would also be nice if we could protect the drivers in Dumaguete City. We thought of giving them protection so that the passengers will also feel protected [when] they ride a tricycle," she added.
SU TBI distributed 50 pedi-shields on the first day and another 50 on the second.
Edwin Villacampa, a pedicab driver for 34 years, said he appreciates SU's project because it considers drivers' safety.
During the month-long Enhanced Community Quarantine in the city last April, Villacampa said it was difficult for him to work because there would be no passengers.
"Kanang mag sige'g mingaw, alkansi man gud og abang ani sa pedicab kay ang abang ani sa amo, dosentos man. Mao nang sige'g magpuhaway ming mga driver kay mingaw man ang byahe, kay ang mga pasahero di pud manggawas kay hadlok sa COVID-19," said Villacampa. (We, drivers, rent the pedicab for 200 pesos a day, so we would not have much profit when there are little to no passengers. That's why we would have no choice but to stay at home instead of going out to work when passengers are afraid of going out because of COVID-19.)
Villacampa has been back on the road since the quarantine was reduced to General Community Quarantine, but only two passengers at a time are currently being allowed by the city government.
"Among byahe ani 'ron, maka-abang mi, maka-ginansya mi'g 150 [o] 250 ba, okay na namo," he said. (As of now, when drivers like me reach 150 or 250 pesos of earnings, we would be done for the day.)
Forster said when SU TBI contacted the Federation of Dumaguete MotorCab Operators & Drivers Association, they were informed that there are about 2,300 registered pedicabs in the city.
However, because of budgetary limitations for this project, Forster said the SU TBI was able to make only 100 pedi-shields.
"We wish we could give more to the pedicab drivers if only we have more resources. If there are private institutions who would like to donate, we could do something to provide the same kind of service," added Forster.
Forster said SU TBI made the design for the pedi-shield, which is installed between the motorcycle or driver's seat and the shell of the pedicab or the passenger seat. It includes a transaction hole and a sign on physical distancing.
"We believe there are different sizes, different models for the housing of the pedicab or the structure of the pedicab. We stopped about five of them randomly and we took measurements of the size of the pedicab…we took the average, so we would know that once we design one, it would fit the pedicabs in the city," said Forster.
Forster said they received good feedback from the drivers and in social media where they informed the community about the project and invited drivers.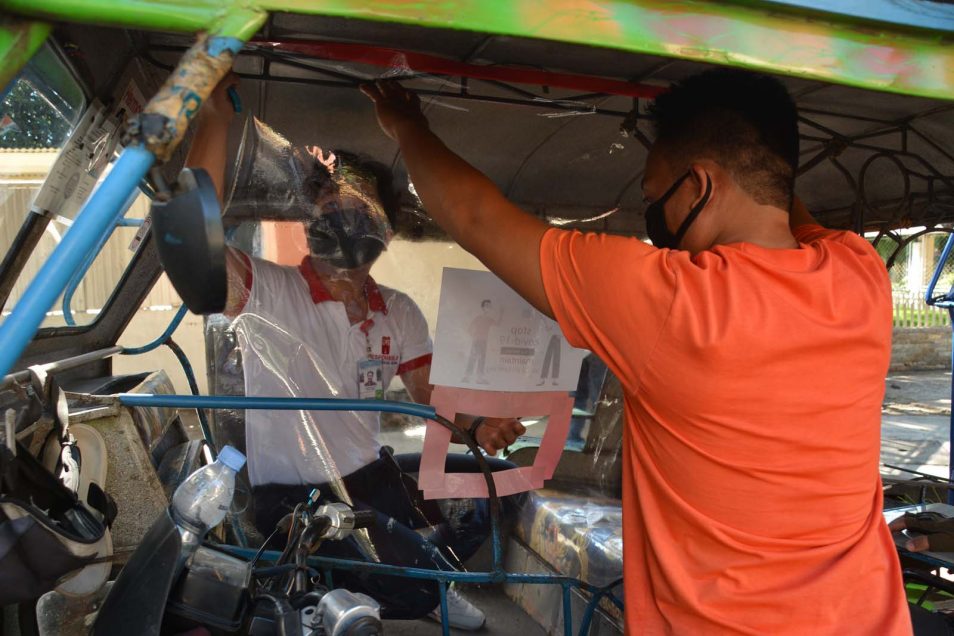 "It was not a very difficult project but we know we have contributed a lot based on what we have read on social media, and based on the feedback that we get from the drivers. They really appreciate that we have thought about them and that somehow we are giving some sort of security to the passengers when they ride the pedicab," said Forster.
The SU TBI provides support services and facilities to help inventions of students and professionals, develop startups or newly established businesses, and other business ideas. SU TBI is also supported by the Department of Science and Technology.