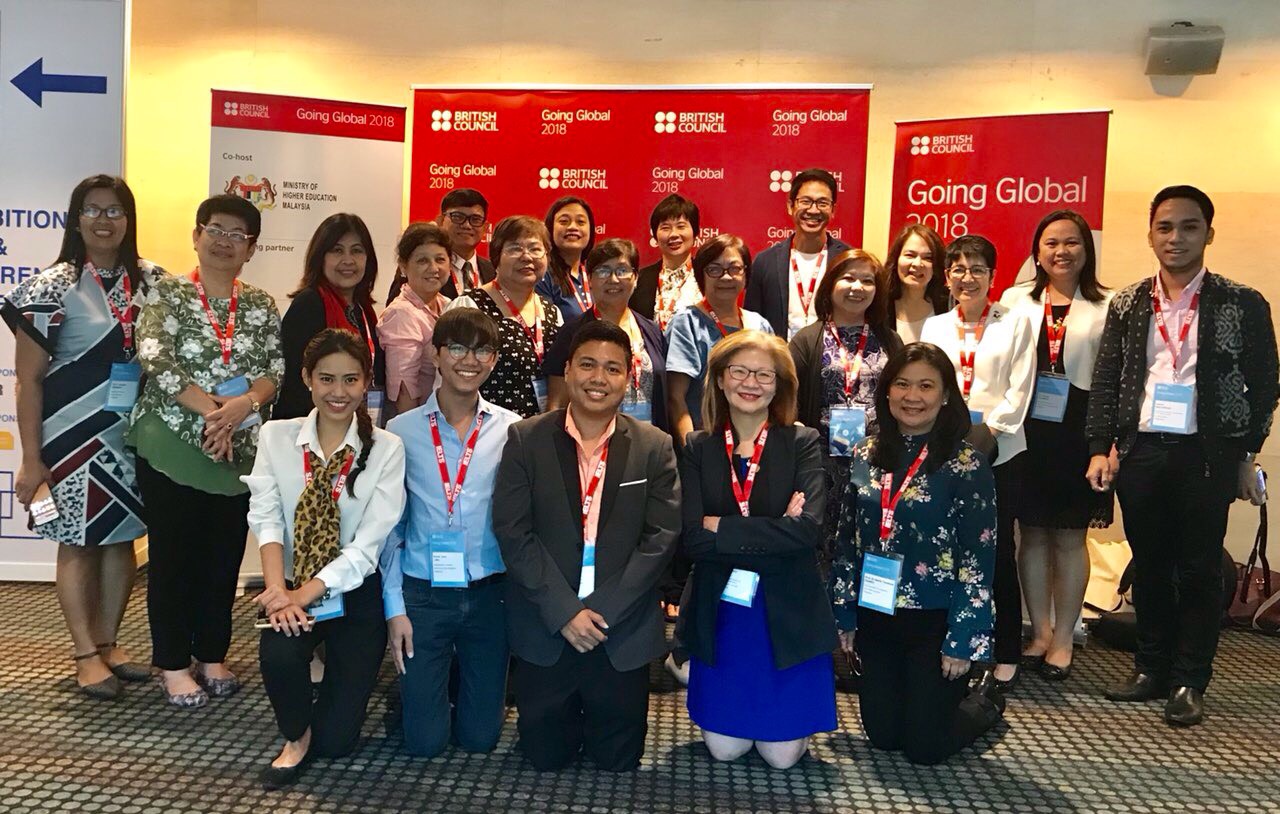 VP for Development Joins British Council Confab on Int'l Education in Malaysia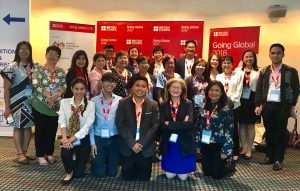 Vice President for Development Prof. Jane Annette L. Belarmino represented Silliman University in the British Council Going Global Conference 2018 held  May 1 to 4 in Kuala Lumpur, Malaysia.
The three-day interactive conference on  "Global Connections, Local Impact" was organized by the British Council to provide an area for global leaders of education to discuss issues facing international education.
Last year, the British Council rolled out a similar conference in London. Then Vice President for Academic Affairs Dr. Betsy Joy B. Tan, who is currently Acting President, attended it for Silliman.
This year's conference in Malaysia draw in a thousand participants from more than 80 countries. It featured discussions and knowledge exchange workshops that explored how "global tertiary networks contribute in ensuring national tertiary educations is fit to meet the future needs of students, employers, and communities."
One of the highlights, especially for the Philippine delegation, was the session on "Hot issues in higher education: sustainable and equitable partnership opportunities in ASEAN." This opened space for Philippine universities that are partners with the British Council on its transnational education program, known as the Joint Development of Niche Programs (JDNP) through Philippines-United Kingdom Linkages, to network and share updates with their counterparts from Malaysia, Thailand and Vietnam.
Silliman is one of only ten universities in the Philippines tapped under the JDPNP, a collaboration between British Council Philippines and the Commission on Higher Education. The partnership aims to provide students and professionals with internationally recognized academic qualification on niche disciplines that are not currently available in the Philippines. For Silliman, this has resulted to the development of a joint double-degree research graduate offering between the University and its British counterpart, Newcastle University. Students completing this program receive two degrees: a Master of Research in Tropical Biological Oceanography from Silliman and a Master of Research in Marine Ecosystems and Governance from Newcastle. Those who are interested in the joint dual-degree research graduate program between Silliman and Newcastle may e-mail: [email protected].
(Photo: Vice President for Development Prof. Jane Annette L. Belarmino, standing third from left in the first row at the back, with the rest of the Philippine delegation to the Going Global Conference 2018 of the British Council held May 1 to 4 in Kuala Lumpur, Malaysia.)