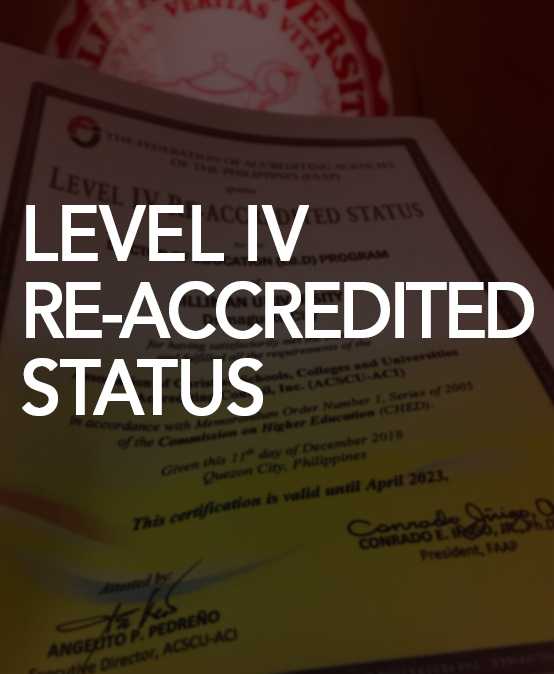 7 SU programs get ACSCU-ACI accreditation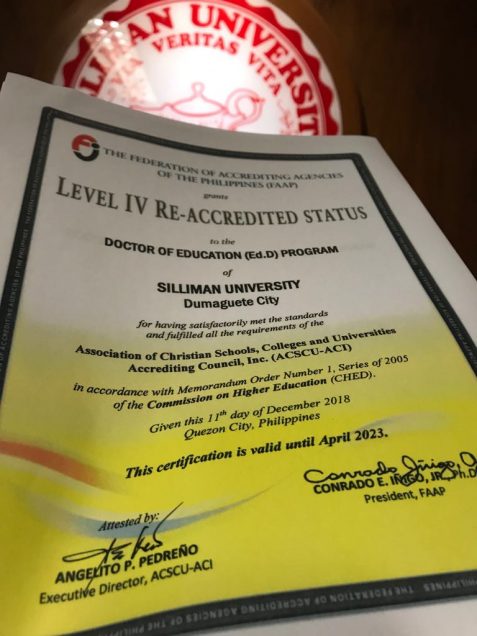 The Association of Christian Schools, Colleges and Universities-Accrediting Council, Inc. (ACSCU-ACI) recently granted re-accreditation to the following Silliman University academic programs: Level IV Re-accreditation Status for Doctor of Education, Doctor of Philosophy in Education, Master of Arts in Education, Master in Business Administration, Accountancy and Business Administration, and Level II Re-accreditation Status for Pre-school.
Level IV is the highest accreditation level that can be granted by an accrediting agency.
ACSCU-ACI also certified the Master of Arts in Filipino program as a candidate for accreditation.
ACSCU-ACI is one of only three accrediting agencies for private education institutions in the Philippines recognized by the Commission on Higher Education as a member of the Federation of Accrediting Agencies in the Philippines. It assesses and updates the quality of higher education based on a set of standards that involves both internal review and an independent external evaluation of its member institutions.