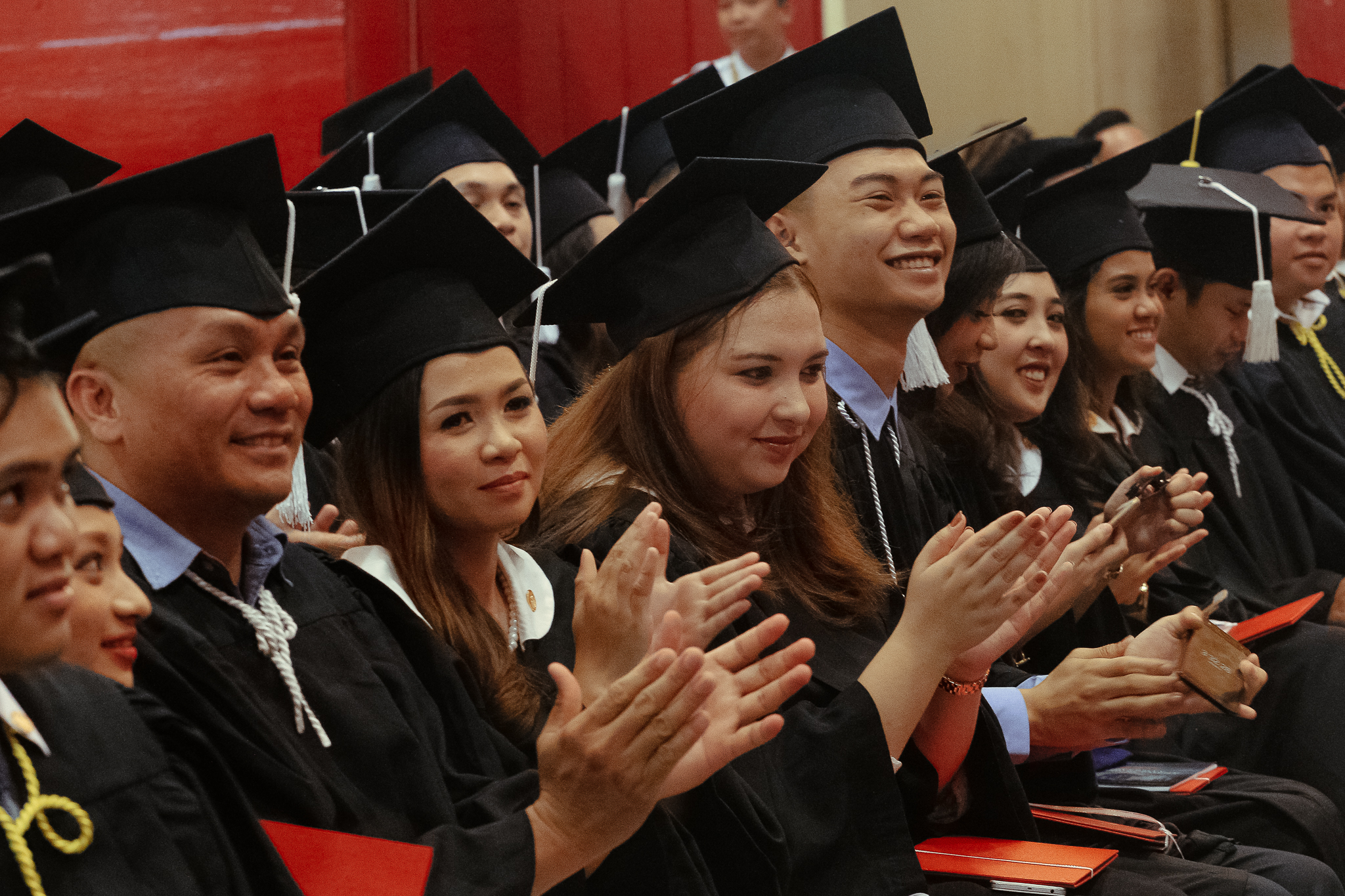 SU names 750 candidates for graduation in 107th Commencement
Silliman University (SU) publicizes the names of 750 candidates for graduation from its institutes, schools, and colleges for the 107th Commencement scheduled March 22, 2020 but was cancelled amid the coronavirus pandemic.
"The Board of Trustees is one with the entire Silliman community in sharing your happiness and pride on your graduation. Let not the COVID-19 pandemic reduce the significance of this most important event in your life. To graduate from Silliman University must be one of the most significant achievements you have made, yet this is just the beginning. You have received a 'whole-person' quality education and shall be in your consciousness when you leave the halls and portals of Silliman in the pursuit of your dreams. No pandemic can take that away from you. On behalf of all the members of the Board of Trustees, I extend my warmest congratulations to you, your parents, and loved ones," SU BOT Chair Ricardo A. Balbido, Jr. says in his congratulatory message to the graduates.
Dr. Betty Cernol-McCann, SU president, echoes Balbido's message, saying: "From a distance, I could imagine your faces beaming with joy as you would line up for your procession at graduation rites today. The COVID-19 outbreak, however, hastily moved you out of the campus and settled you right in the real world just a few days before this most awaited event. Let us meet again soon and share reflections on how this health pandemic, as well as your subsequent experiences, made you stronger in your faith, competence, and character. I wish you good health, prosperity, and happiness in your life's journey."
Dr. Earl Jude Paul L. Cleope, SU vice president for academic affairs, thanked the candidates for graduation in his message: "Thank you for making us a part of your educational journey. I hope that you had wonderful and meaningful years that were filled with lots of fun and good memories. It is also my hope that you have been enriched, equipped, and prepared for your next journey. May the Silliman values and spirit be your guiding star as you roam the world near and far. Let me also express my thanks to your parents, teachers, and significant others for their love and support, guidance and encouragement for these past years. Never forget to say thank you to them. May you continue to inspire others and may all your wishes come true!"
Upon the completion of all requirements for graduation, official graduates may request for a copy of their Transcript of Records (TOR) from the Transcript Section, located at room 5 of Hibbard Hall. To have a copy of the TOR, an accomplished University Clearance (signed by the different units indicated in the clearance) and an accomplished TOR Request Form (with one [1] passport size photo with white background and two [2] doc stamps) must be submitted to the Transcript Section. No payment is required for the first copy of TOR for the graduates. Copies will be released within 7-15 days.
The SU BOT, administration officials, faculty, and staff congratulate the candidates for graduation based on the list provided by the Office of the Registrar and Admissions:
Click the following links for the respective LIST OF CANDIDATES FOR GRADUATION, SY 2019-2020
College of Agriculture
College of Arts and Sciences
College of Business Administration
College of Computer Studies
College of Education
College of Engineering and Design
College of Law
College of Mass Communication
College of Nursing
College of Performing and Visual Arts
Divinity School
School of Public Affairs and Governance
Institute of Clinical Laboratory Sciences
Institute of Rehabilitative Sciences
Graduate Programs