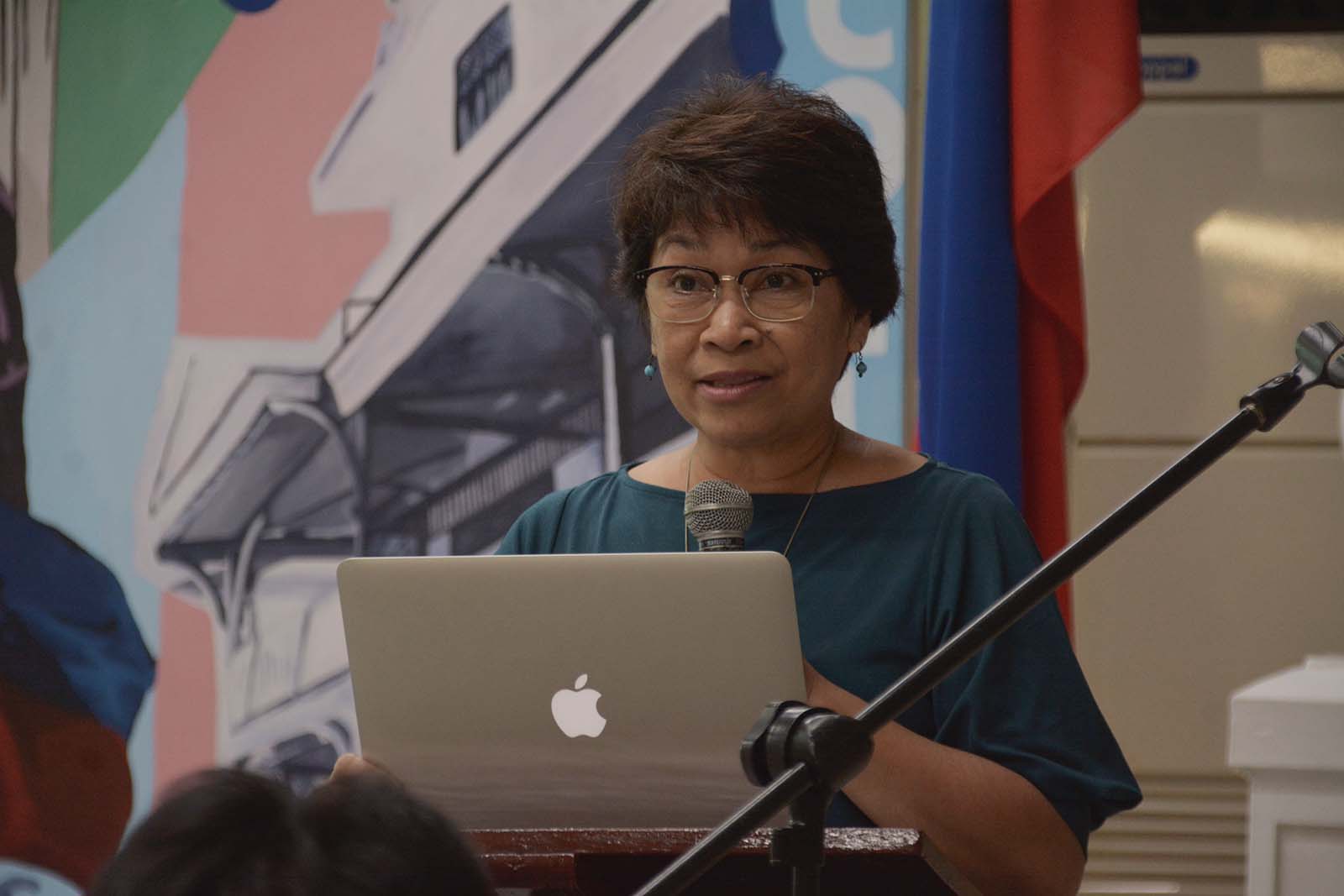 CMC faculty talks on environmental journalism in US Embassy lecture
Writing environmental stories takes time but there is a need to bring the agenda of the environment to the public eye, said Prof. Irma Faith B. Pal, speaker during the US Embassy's EcoWomen lecture, March 11, 2020 at the American Studies Resource Center of the Silliman University (SU) Library.
Philip Roskamp, US Embassy Public Affairs counselor, said the EcoWomen speaker series is a platform for Filipino women who are active in environmental issues to talk about their advocacy and community engagement initiatives.
Pal, a faculty of the SU College of Mass Communication (CMC), talked on environmental journalism and the environmental journalism courses of CMC.
In her lecture, Pal emphasized the need for journalists to educate themselves with enough information before writing environmental stories and to critically examine information to be able to provide a broader perspective on environmental issues.
"We (journalists) need to look at something with a critical eye, so that we are able to explain it to our readers completely," said Pal.
Environmental stories, said Pal, are challenging to write because they are "deeply complex" as they could have economic or political angles.
Moreover, Pal said environmental stories require more research and diligence from writers to clarify, elaborate, and explain scientific phenomena in terms that are understandable to their readers.
"We need to do our homework so that when the scientist explains the subject to us, we are able to probe deeper with more important questions," she added.
Journalists, said Pal, should continue to educate and move people into action, and remain as "watchdogs" for the environment through stories that call attention to the urgency of problems and solutions.
Pal shared that in CMC, students enrolled in the courses Environment News & Reporting and Environmental Communication are taken on exposure trips to do fieldwork in gathering information on possible environmental stories.
Aside from making the said courses more "interesting" for students, Pal said the trips also allow students to be educated about the environment through their experience.
The EcoWomen speaker series, said Roskamp, aims to create local conversations on environment-related topics. The series, which will be held in 14 universities around the country, was launched last March 4, 2020, hosted by American Corner-Cebu at the University of San Carlos.
"Every March, for the United States in all of our embassies and consulates around the world, we celebrate Women's History Month, so we try to do a month-long targeted effort to do outreach on gender issues and women empowerment," said Roskamp.
 Pal is the managing editor of the weekly newspaper Dumaguete MetroPost, and the Visayas bureau news correspondent of the Philippine Daily Inquirer. She obtained her MA in Environmental Studies from Brown University in Rhode Island, USA as a US Agency for International Development (USAID) scholar.