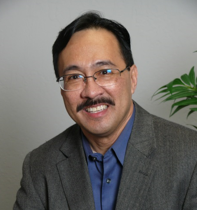 Adjunct Professor Receives Lifetime Achievement Award from Marquis Who's Who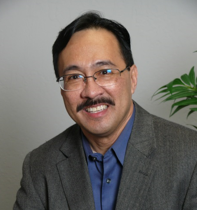 An adjunct professor in Silliman University received May 18 the Albert Nelson Marque Lifetime Achievement Award from Marquis Who's Who, the world's premier publisher of biographical profiles.
Dr. Jorge Augustin Emmanuel celebrates many years' experience in his professional network, and has been noted for achievements, leadership qualities, and the credentials and successes he has accrued in his field. As in all Marquis Who's Who biographical volumes, individuals profiled are selected on the basis of current reference value. Factors such as position, noteworthy accomplishments, visibility, and prominence in a field are all taken into account during the selection process.
In Silliman, he handles courses in the Graduate Programs, Institute of Environmental and Marine Sciences, and College of Engineering and Design.
With 45 years of industry experience, Dr. Emmanuel has served as the president of the Environmental & Engineering Research Group since 1991. He was the chief technical advisor for the United Nations Development Programme from 2008 to 2015, senior environmental analyst for TEM Associates, Inc. from 1988 to 1991, Amoco Research Fellow at the University of Michigan from 1981 to 1984, research engineer at the Research and Development Center for General Electric from 1978 to 1981, and an engineer for Perry Electronics from 1973 to 1974.
In light of his exceptional undertakings, Dr. Emmanuel has accrued several accolades and honors throughout his impressive career. He was presented with the Service Award from the Filipino American Society of Architects and Engineers in 1990, the Most Outstanding Asian-American Engineer of California Award by Asia Voice in 1991, and the Linder Memorial Engineering Prize by the University of Michigan in 1988. He was inducted into the Order of the Engineer at Santa Clara University in 2010. He won the Plaridel Award for international reporting from the Philippine-American Press Club in 2015 for writing about his work with the United Nations fighting the Ebola crisis in Africa. Furthermore, Dr. Emmanuel was selected for inclusion in many editions of Who's Who in America, Who's Who in Science and Engineering, Who's Who in the West and Who's Who in the World.
Dr. Emmanuel earned his Bachelor of Science in Chemistry and Master of Science in Chemical Engineering from the North Carolina State University in 1976 and 1978, respective. He obtained the degree of Doctor of Philosophy in chemical engineering from the University of Michigan in 1988. Certified in Public Health by the University of Iowa in 2006, Dr. Emmanuel was also certified in hazardous materials/environmental hazards management by the University of California, Berkeley in 1993, and he is a registered professional engineer by the State of California.