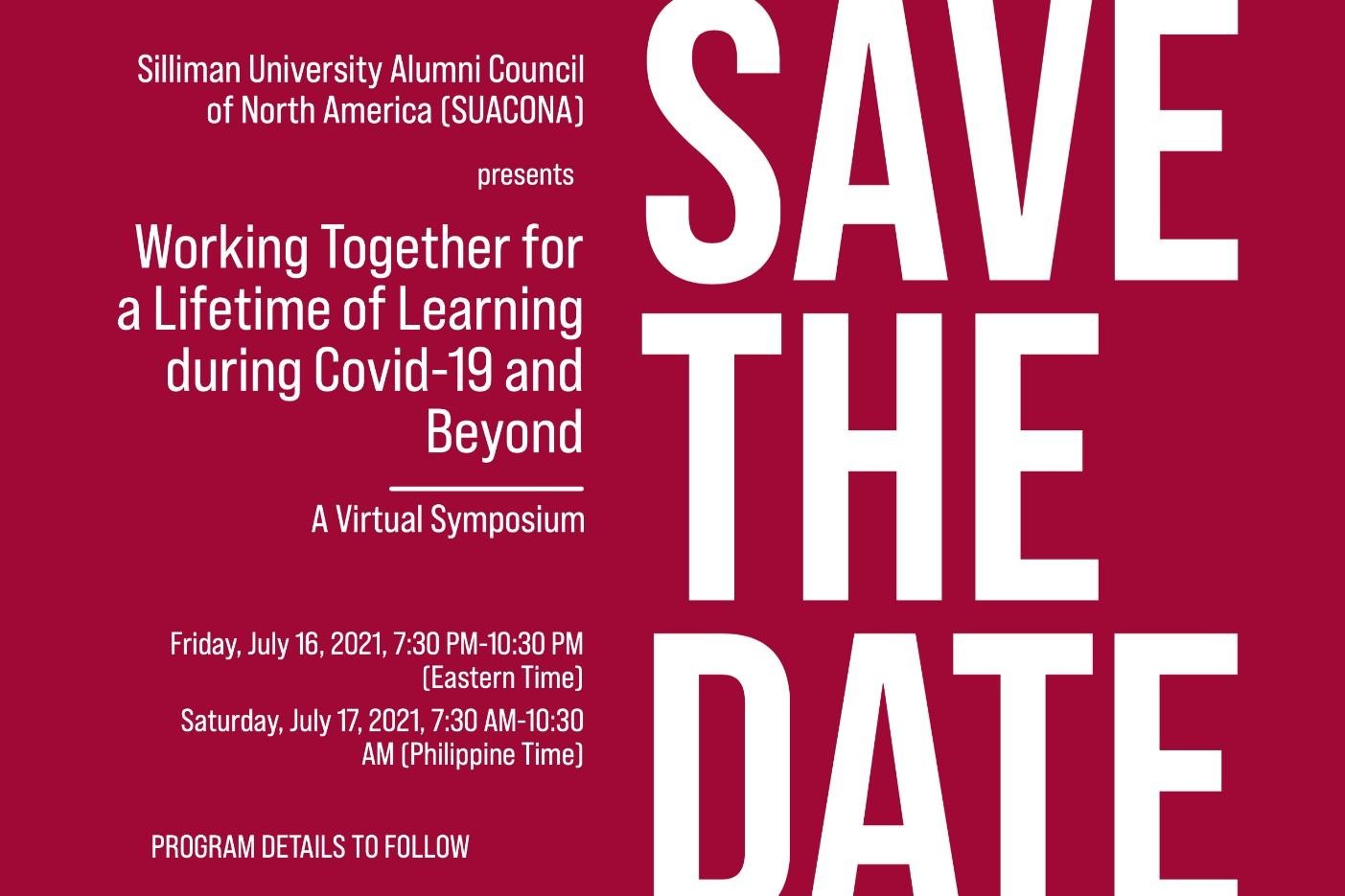 Alumni Update May 31 – June 6, 2021
The Silliman University Alumni Council of North America (SUACONA) spearheads a symposium with the theme: "Working Together for a Lifetime of Learning during Covid-19 and Beyond", on July 16, 2021, Saturday, 7:30 PM – 10:30 PM (Philippine Time).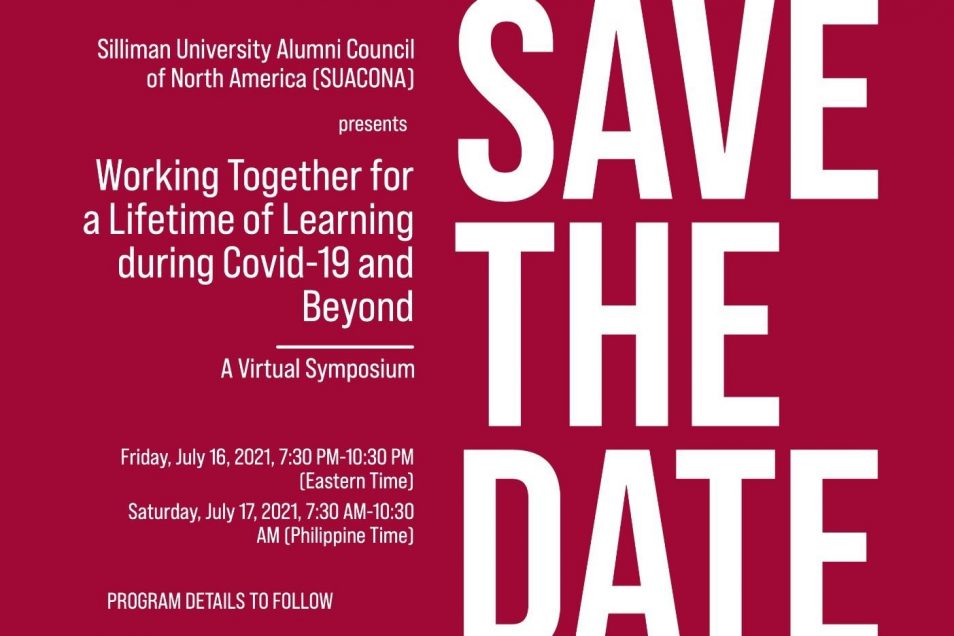 Dr. Evangeline Bravo-Manjares, SUACONA Chair, is inviting SUACONA members, alumni and friends to save the date July 16, 2021. Dr. Manjares shares her thoughts, "We all know that Covid-19 has affected higher education. Colleges, universities, and students adjust to the new infrastructure in order to achieve their educational goals. This is a forum of engagement (by conversation) among SUACONA members, speakers, and friends."
The symposium will be in two parts. The first part will be a presentation by Ms. Tracie Jones, Director for Diversity, Inclusion, of the Harvard Graduate School of Education, Harvard University. Atty. Myrish Cadapan-Antonio will be the moderator.
The second part which starts at 9:00 PM, will be A Conversation with Silliman University Administration, Alumni & a Student Representative. Joining the symposium's second part are: SU President, Dr. Betty Cernol McCann; Chair of the SU Board of Trustees, Mr. Ricardo A. Balbido, Jr.; Alumni and External Affairs Director, Mr. Ruben N. Bokingo; Silliman Alumni Association, Inc. (SAAI) President, Judge Jennylind Aldecoa-Delorino; and newly elected SU Student Government President, Myka Gablines Reambonanza.
The symposium's second part will be moderated by Dr. Laura Garcia. The virtual link to this symposium will be announced later.